How to Create a Warzone Mobile Account?
2023-11-05
Call of Duty: Warzone Mobile is an exciting FPS game that combines action and the Battle Royale genre, offering a realistic and addictive gaming experience. Since 2020, this free-to-play title has allowed players to engage in intense war conflicts on their PCs or consoles. Now, Activision has introduced a redesigned gameplay specifically tailored for mobile devices.
How to Create a Warzone Mobile Account
Creating a Warzone Mobile account is essential if you want to be among the first to experience the game.
Here are the steps:

Step 1: Open the game and click on the 'signup' button. This will take you to a browser window where you can enter your information and create your account.

How to download Warzone Mobile?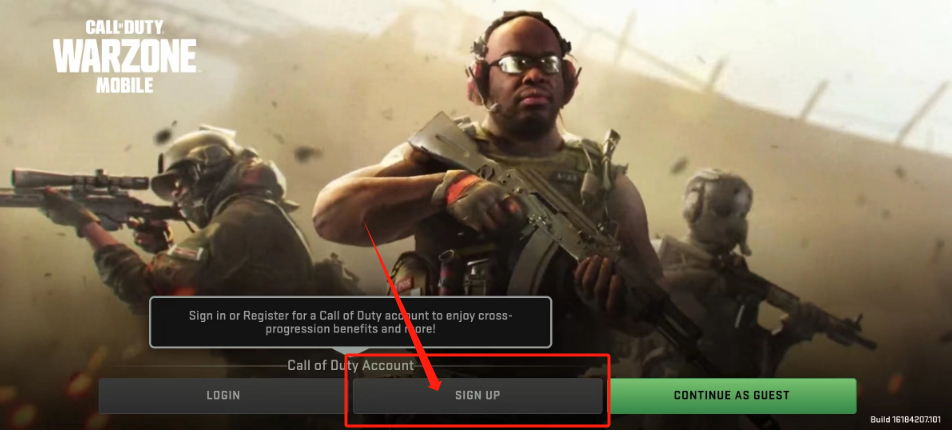 Step 2: Fill in your email and password, select Australia as your region, and click Create.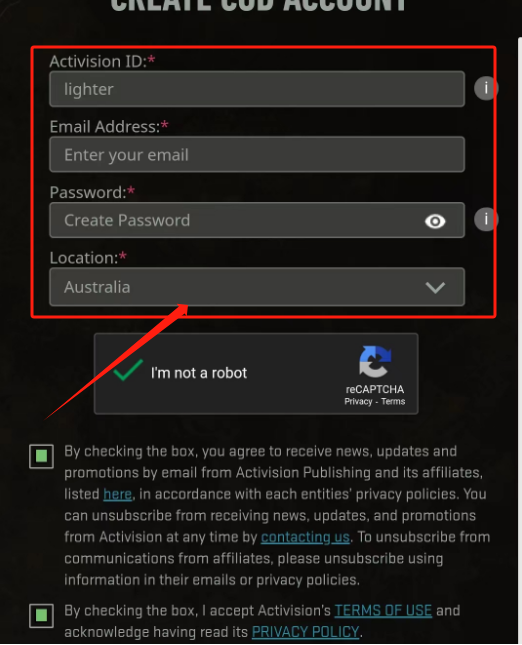 Step 3: A prompt appears indicating that you have successfully created an account. Click on this prompt to return to the game.

Step 4: Click on login and enter the account details you just created to start playing.
Overcome Regional Restrictions with GearUP Booster
If you're not located in one of the beta test regions (Australia, Chile, Norway, or Sweden), you may encounter server connection issues or poor network conditions when attempting to play. Fortunately, there's a simple solution called GearUP Mobile Booster. This intelligent tool optimizes mobile gaming networks using its exclusive Ultra-Stable Dual Path technology. It intelligently utilizes Wi-Fi and cellular network data wherever you are to maintain the best possible network connection.
GearUP Mobile Booster allows you to overcome regional restrictions, enabling participation in beta tests from any location. Unlike traditional VPNs, GearUP prioritizes game traffic transmission, ensuring optimal ping with reduced packet loss and latency. Given that games detect excessive delay (above 150ms) and forcibly disconnect if it occurs, GearUP becomes even more crucial in resolving these issues.
Benefits of GearUP Mobile Booster

Effective reduction of Warzone Mobile latency.

Can be used anytime, anywhere, and is simple and convenient.

Supports thousands of games.

One-click boost without requiring specialized knowledge.

Overcomes regional restrictions, allowing for uninterrupted gameplay.
To install GearUP Mobile Booster:

Visit the official GearUP website.

Download GearUP Mobile Booster.

After installing the booster, it will automatically detect the installed games.

In the game list within GearUP Booster interface, click "Boost" next to Warzone Mobile to launch the game seamlessly.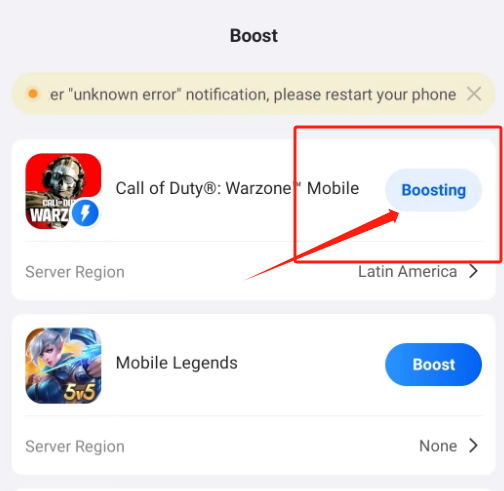 In summary
Call of Duty: Warzone Mobile offers an exhilarating FPS experience with elements of Battle Royale gameplay for mobile devices. Create a Warzone Mobile account following the provided steps above so that you can be part of this exciting gaming world during beta testing phases in select regions like Australia.
If you encounter connection problems or need access from non-participating regions during beta testing stages, use GearUP Mobile Booster—an intelligent tool optimized for mobile gaming networks—to ensure stable connections no matter where you are.