How to Add Friends in Halo Infinite on PC
2023-06-20
Halo Infinite is an eagerly anticipated game that has captured the attention of gamers worldwide. One of the key aspects that make Halo Infinite truly special is the opportunity to team up and play with friends. Many players eagerly look forward to forming Fireteams and embarking on epic multiplayer battles together. The ability to add friends to your Fireteam not only enhances the cooperative gameplay but also adds a layer of camaraderie and competitiveness among friends.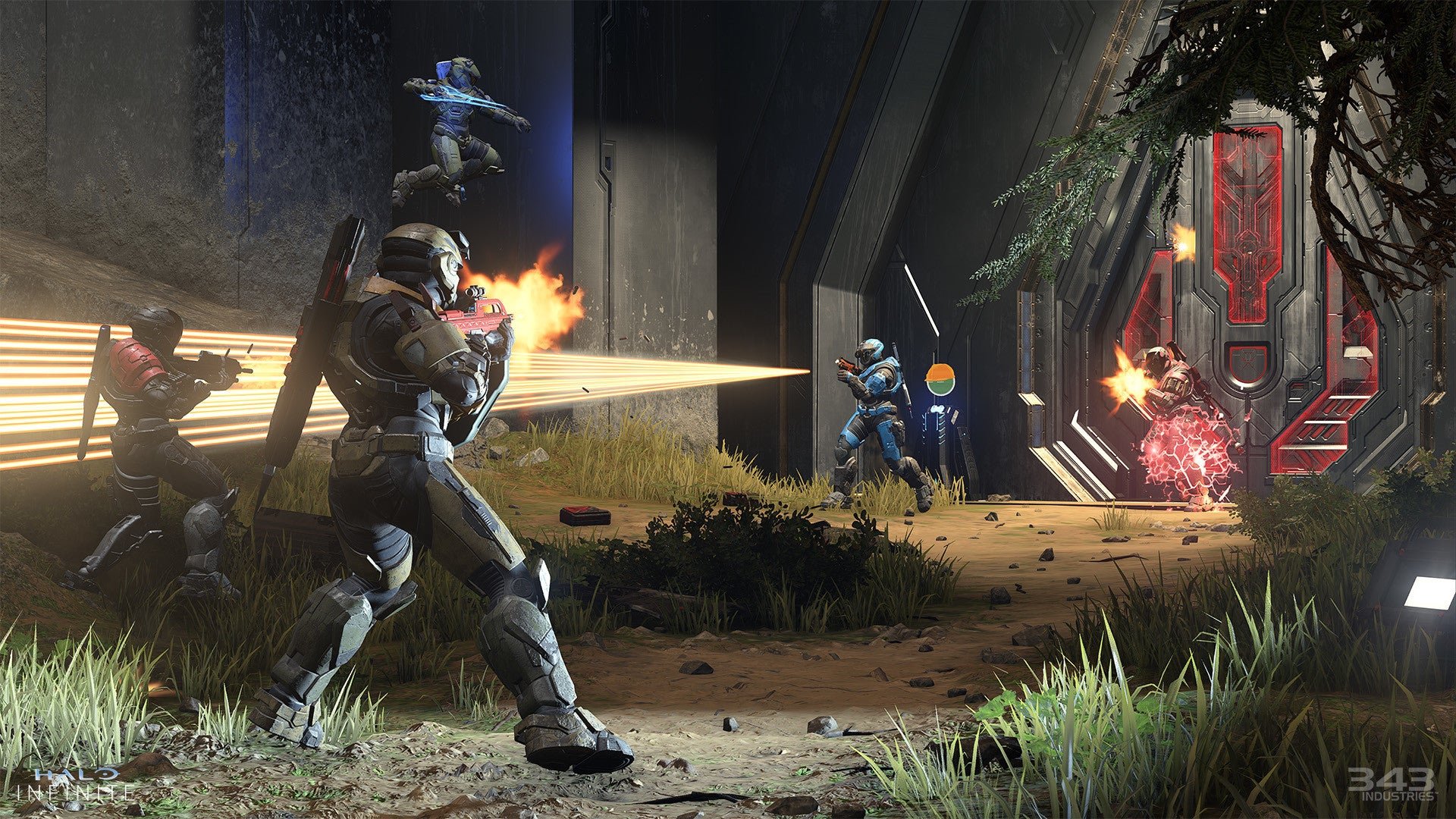 How to Add Friends in Halo Infinite
To add friends and play together in Halo Infinite, follow these steps:

Select Multiplayer from the main menu.

Press Tab (on the keyboard) or navigate to the plus sign under Fireteam (or press the view button on the Xbox controller) to open the Social menu.

Switch to the Friends or Recent tab to view Gamertags you can invite to your Fireteam (your party).

Select the Gamertag you would like to invite to your Fireteam.

In the Player Options menu, choose Invite to invite a player to your Fireteam (select Join to join their Fireteam).

If the player accepts your invitation, they will be added to your Fireteam and appear under the Fireteam tab.

Close the Social menu.

Choose a multiplayer playlist.

Select Play. Your Fireteam will load into the same match and be on the same team whenever possible.
How to Play with Friends in Halo Infinite smoothly
Playing with friends in Halo Infinite requires a stable network connection. GearUP Booster can help players achieve lower latency and a more stable connection, giving them a competitive advantage in battles. GearUP Booster works by optimizing your network settings and reducing latency, providing you with a competitive advantage in multiplayer battles. With lower latency, you'll experience faster response times, ensuring that your actions in the game are executed without delay. This can be a game-changer when it comes to fast-paced gameplay, where split-second decisions can make all the difference.
Here are some of its key features:
Supports over a thousand games, including Halo Infinite

Compatible with all gaming platforms

Easy to use with a user-friendly interface

Exclusive Adaptive Intelligent Routing technology to reduce packet loss

Offers a free three-day trial
How to use GearUP Booster?
Step 1: Click the button, download GearUP Booster.

Step 2: Launch the program, Halo Infinite.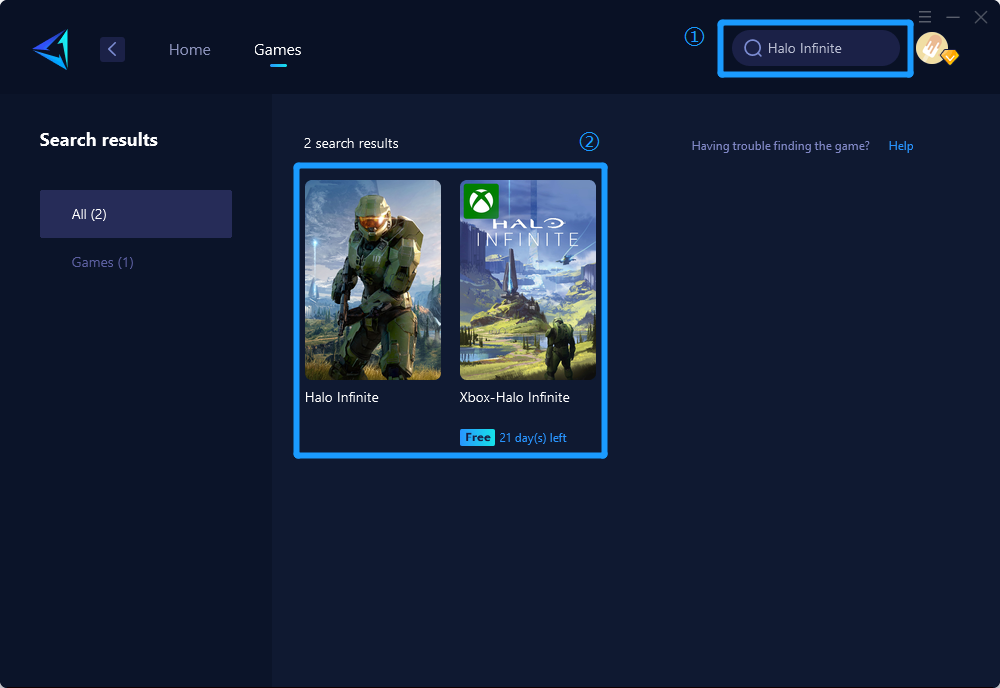 Step 3: Select Server and Node.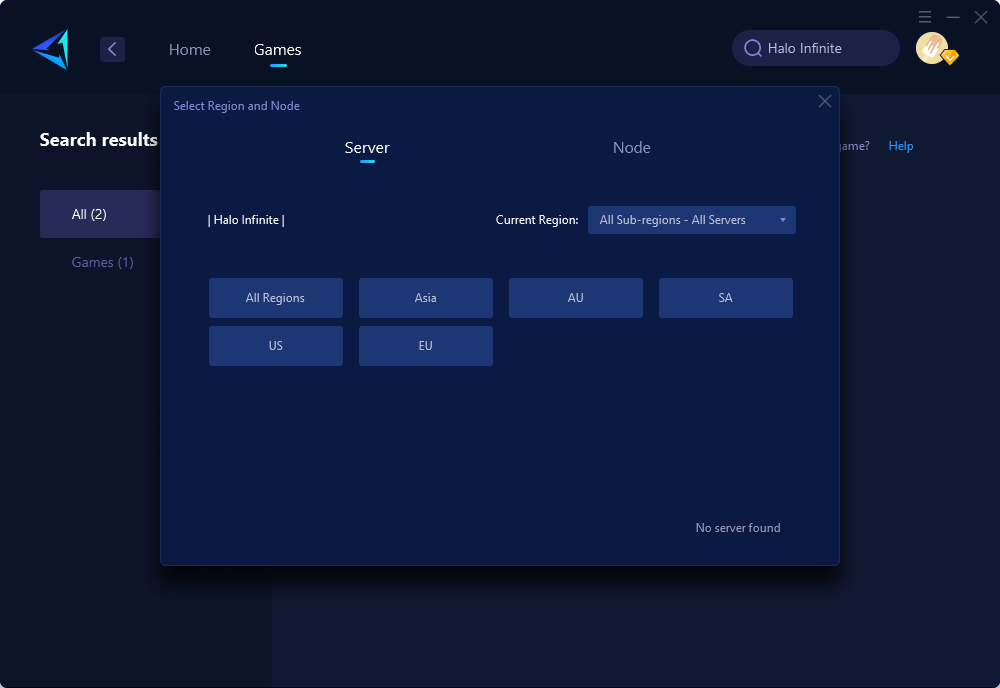 Step 4: Click on the "Confirm" button, and GearUP Booster will optimize your network settings.