How to Activate the League Pass for NBA 2K24?
2023-09-11
If you have purchased the 25th anniversary edition of NBA 2K24, you are entitled to a subscription to NBA League Pass, the league's streaming service for games. Here is a step-by-step guide on how to redeem this offer and activate your league pass subscription:

Purchase the special edition of NBA 2K24 that includes the 12-month subscription to NBA League Pass.

Look for the code that is included with your purchase. This code will be needed to activate your subscription.

Open the NBA 2K24 game on your preferred gaming platform.

Navigate to the "Redeem Code" section or a similar option within the game.

Enter the code in the designated space provided.

Follow the prompts and instructions to complete the redemption process.

Once the code is successfully redeemed, you will have activated your NBA League Pass subscription.

Enjoy streaming live NBA games and accessing additional content available with your subscription.

Remember to keep your code safe and secure, as it is unique to your special edition purchase and will grant you access to the NBA League Pass subscription.
If you purchased the NBA 2K24 25th Anniversary Edition, you can enjoy an NBA League Pass subscription. NBA League Pass is a service that allows basketball enthusiasts to watch NBA games that are not broadcasted locally.
To redeem your NBA League Pass subscription, follow these steps recommended by 2K:

Download and install NBA 2K

Log in to NBA 2K with your existing account or create a new account using your preferred email address.

Make sure to complete these steps before December 1.

Once you have completed these steps, you will receive the code for NBA League Pass and instructions within three days. Please note that the codes will not be sent until at least October
Play NBA 2K24 with GearUP Booster
When playing NBA 2K24 multiplayer games, connecting to the NBA 2K servers can often lead to various issues such as high latency, packet loss, or even connection failures. Many people try different methods to solve these problems, but not all of them are effective, and many methods require specialized network knowledge. However, by using GearUP Booster, you can avoid such frustrations. Its intelligent matching and one-click acceleration feature provide users with the best network conditions through a simple process that takes only a few seconds. It's worth noting that this tool supports all gaming platforms and thousands of games, making it an excellent choice for playing NBA 2K24. If you're interested, take a look at its following advantages:

Reduces latency and packet loss for improved gameplay performance.

Easy-to-use with one-click optimization for hassle-free setup.

Supports all gaming platforms and a wide range of games.

Offers quick activation in just a few seconds.

Provides excellent technical support for assistance when needed.
Step 1: Download GearUP Booster

Step 2: Search NBA 2K24.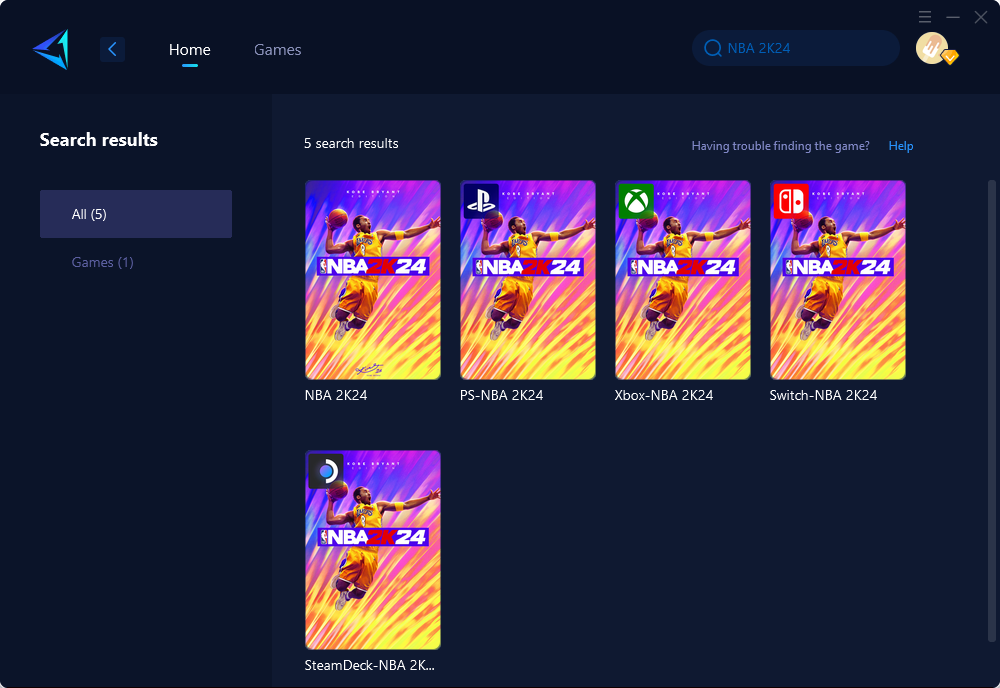 Step 3: Select Game Server and Node.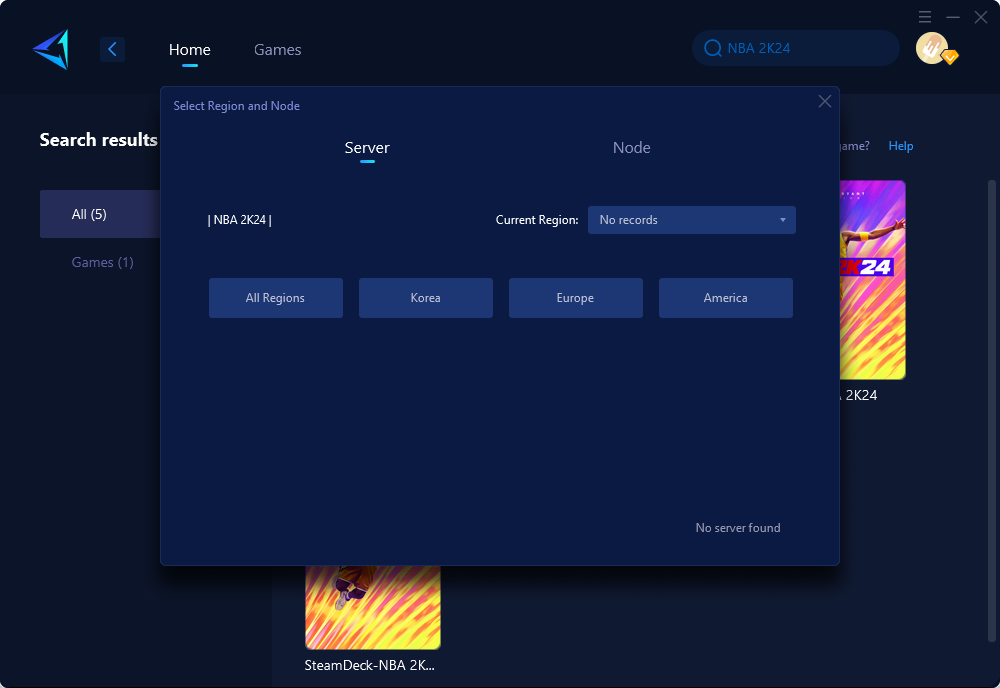 Step 4: Select the "Confirm" button and follow the setting steps on your console.