Fix Genshin Impact 'Failed to Check Updates' Error
2023-10-12
In Genshin Impact, players may encounter a "Failed to check for updates" error, typically caused by issues such as game server problems, network disruptions, outdated network drivers, or system incompatibility.
Solving Genshin Impact Network Issues with GearUP Booster
Given this issues with Genshin Impact, GearUP Booster emerges as an excellent solution to counter these problems. A game optimizer service, GearUP Booster is specifically designed to undercut latency and prevent packet loss, tackling the very root of the "Failed to check for updates" error. Its salient features such as compatibility with all gaming platforms and support for over a thousand games make it a versatile and robust tool for combating network dips and disruptions, ensuring that your gaming experience remains smooth and immersive.
One of GearUP Booster's unique aspects is its Adaptive Intelligent Routing technology that reduces packet loss, a common culprit behind network instability. Through this advanced technology, GearUP Booster promises to maintain a steady network connection, allowing you to enjoy Genshin Impact without the nagging error messages.
1.Download and install GearUP Booster by clicking the provided button.

2.Launch the program and search for Genshin Impact in the supported game list.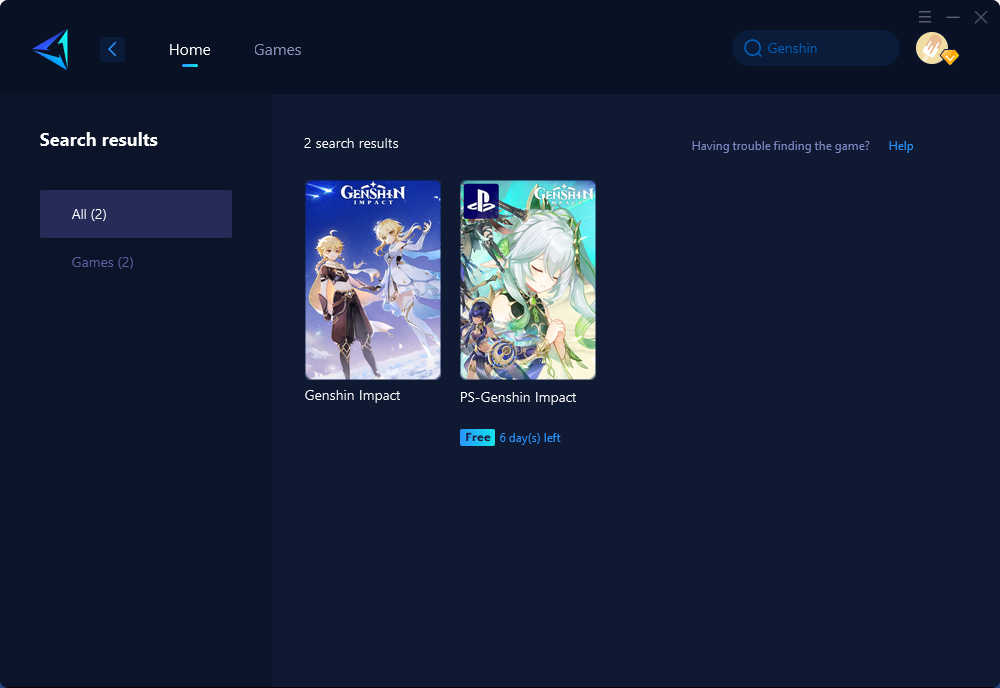 3.Select the server and node that are closest to your location for optimal performance.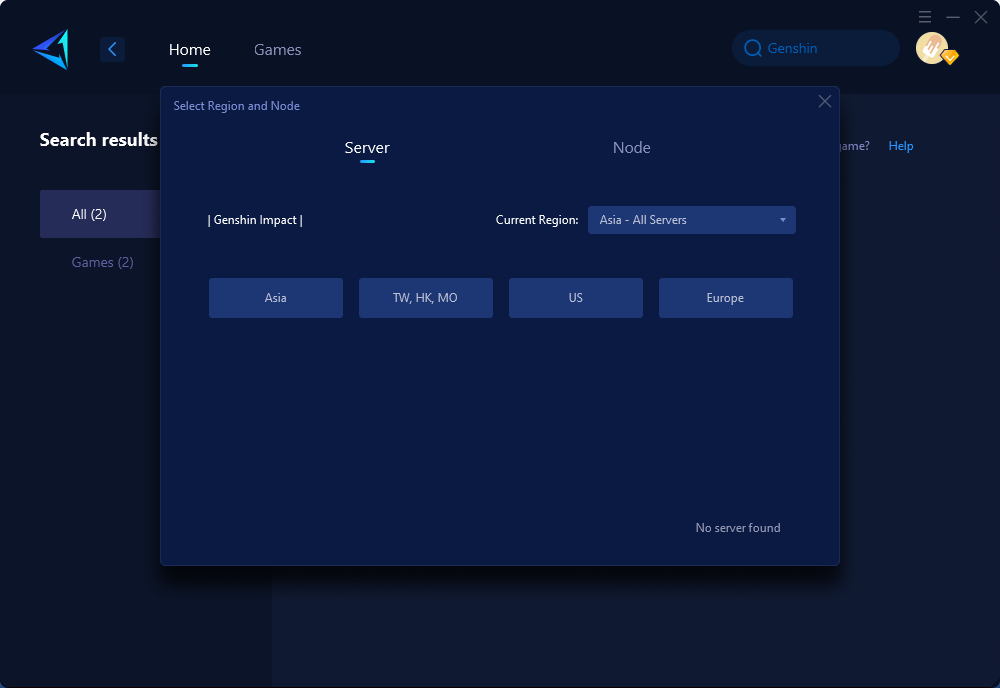 4.Click on the "confirm" button, and GearUP Booster will automatically optimize your network settings for Genshin Impact.
Moreover, the service even offers a free three-day trial for gamers who wish to test out its efficacy before making a commitment. Thus, GearUP Booster offers a practical and efficient solution to those pesky errors in Genshin Impact and an array of other games, enhancing your gaming experience manifold.
If you prefer avoiding the need to keep your computer running for game acceleration while playing on PlayStation, we offer a more convenient solution: HYPEREV. This game router hardware product is specially designed for console gaming. Simply connect it between your optical modem and console, and utilize the GearUP Console Booster app for instantaneous acceleration with just one click. Moreover, as this hardware utilizes a wired connection, it offers superior performance compared to Wi-Fi.
Other Methods to Fix Genshin Impact Issue
Restart your network

If you're experiencing slow and overloaded internet connection while playing online games, it could be due to various network issues. To resolve these problems and restore your network settings to default, we recommend performing a network reset. This process involves clearing the cache and refreshing your IP address, offering a potential solution to your network problem. Follow the steps below:

Right-click on the Windows Start menu and select Network Connections from the Quick Menu.
On the left side of the menu, select the Status option and choose Network reset.
Click on Reset now and confirm by selecting Yes, then OK.
After restarting your PC, launch Genshin Impact and check if the "Failed to Check for Updates" error persists.
​
Additionally, if you're using a WiFi network, we suggest switching to a more stable and faster Ethernet connection. Unplug the power cords from your router or modem for 2 minutes, and wait for the network devices' indicators to return to their normal state.
Check server status

Genshin Impact, being a widely acclaimed multiplayer online game, occasionally experiences server congestion or technical difficulties due to the high player volume. To stay informed about such issues, you can refer to the official Genshin Impact Twitter or visit the Genshin Impact forums. Assuming the servers are functioning properly, you can continue to the next phase.
Run Genshin Impact as administrator

To resolve issues on various PC setups, try running Genshin Impact as an administrator. Follow these steps:

Close Genshin Impact and go to its installation folder.
Right-click on the GenshinImpact.exe file and choose "Run as administrator" to launch the game in administrator mode.
Reinstall Genshin Impact

If you have exhausted all the suggested solutions for resolving "Failed to Check for Updates" errors in Genshin Impact without success, it is possible that certain game files have become corrupted or the initial installation was flawed. In such cases, we suggest uninstalling and reinstalling the game as a final step. This approach may resolve your problem.
Conclusion
This article discusses the common "Failed to check for updates" error encountered in Geshin Impact, attributed to factors like game server problems, network disruptions, and system incompatibility. As a solution, the article introduces the GearUP Booster, a game optimizer service designed to counter such issues. The GearUP Booster, known for its compatibility with all gaming platforms and support for many games, is adept at mitigating network disruptions, promising a smooth gaming experience.
Using Adaptive Intelligent Routing technology, the GearUP Booster reduces packet loss, maintaining a steady network. The article also outlines the simple steps to use the GearUP Booster and offers alternative solutions like restarting your network, checking server status, and changing DNS server settings.