Genshin Impact 3.7 Details & Release date
2023-05-14
Genshin Impact is a popular open-world action RPG game developed by miHoYo. The game features a vast fantasy world with various regions, characters, quests, and secrets to explore. In this article, we will summarize the gameplay and content of the latest 3.7 version of Genshin Impact, which is titled "Duel! Summit of Summoning!" and will be released on May 24th, 2023.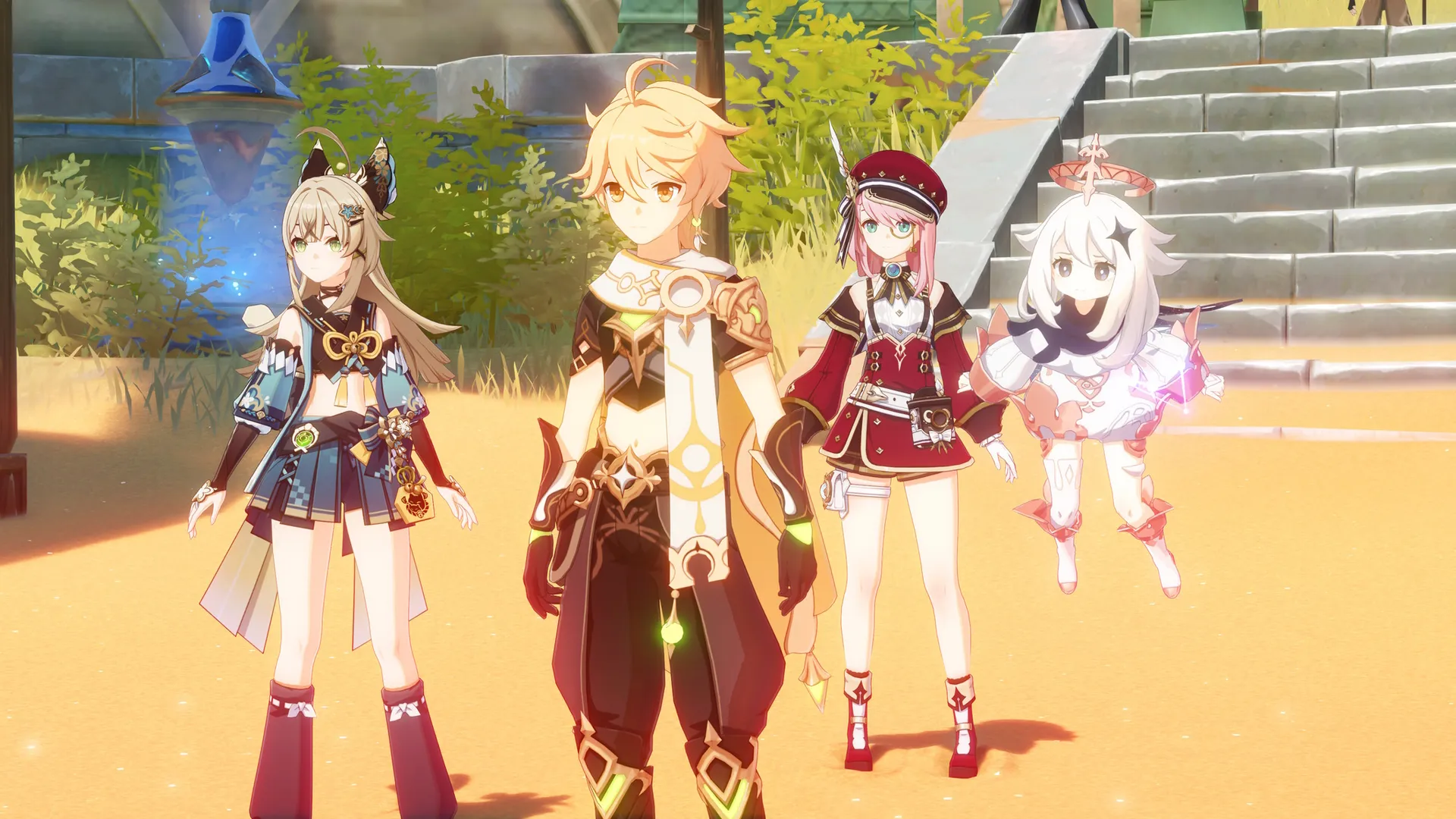 New Character: Kirara
One of the highlights of the 3.7 version is the introduction of a new four-star character, Kirara. She is a Dendro (grass) shield user who wields a one-handed sword as her weapon. Her unique mechanic is that she can provide Dendro shields to herself and her allies, and she can also transform into a cat box by holding her elemental skill.
Kirara is a cheerful and energetic girl who loves to play games and collect cards. She is also a member of the Seven Saints, a group of summoners who use cards to invoke powerful creatures in battle. Kirara's story quest will reveal more about her background and personality.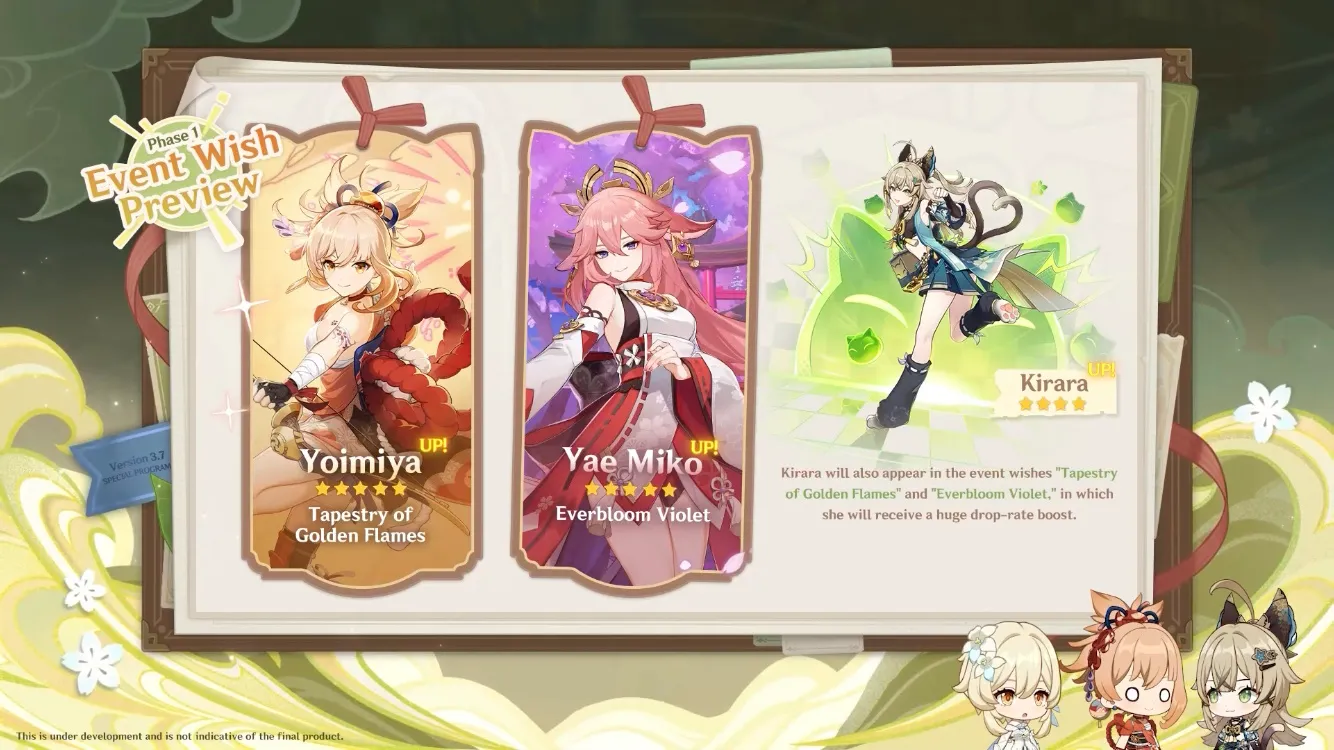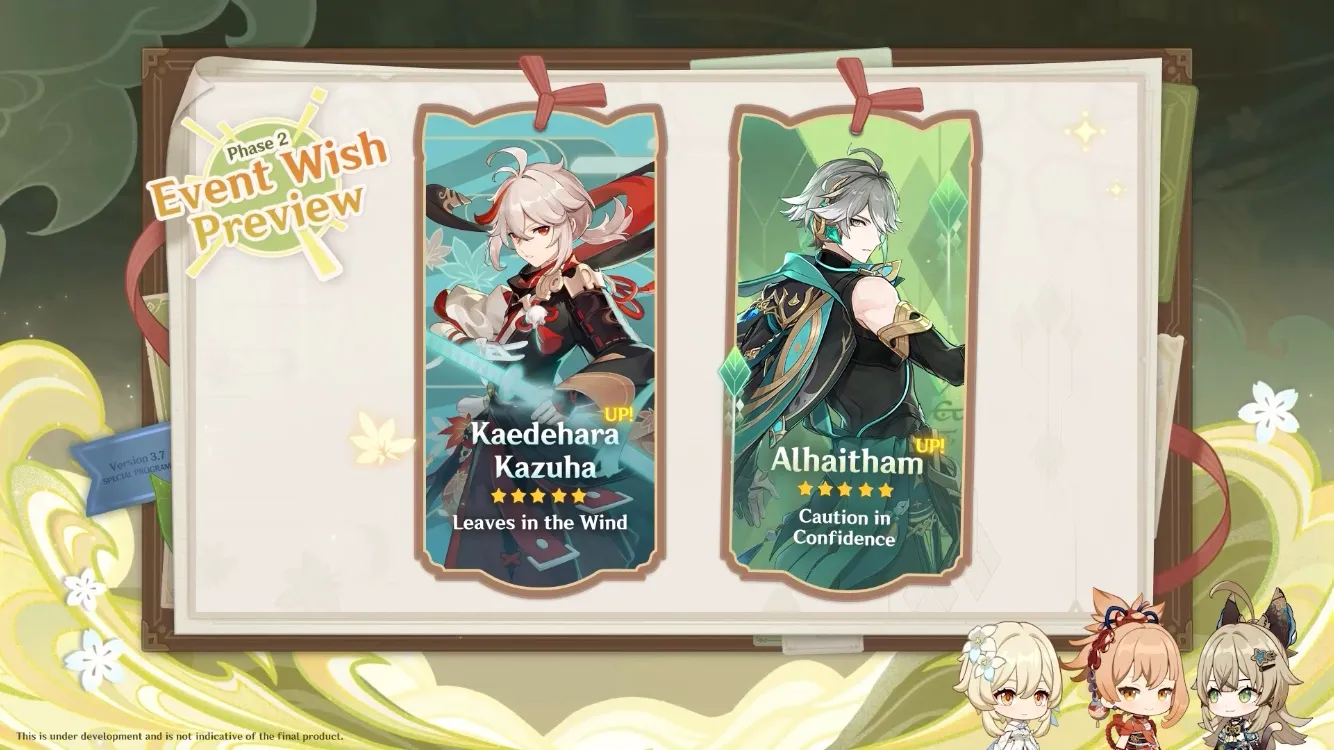 New Weapon: Ibis Piercer
Another new addition to the 3.7 version is a new 4-Star bow, Ibis Piercer. This sword has a base attack of 564.78 and a secondary attribute of 27.56% attack bonus. Its passive effect increases the damage dealt by elemental reactions involving Dendro by 20%. This makes it a suitable weapon for Kirara and other Dendro characters.
Ibis Piercer is a sword that resembles the beak of an ibis, a bird that is sacred to the Dendro Archon. The sword is said to have been forged by an ancient craftsman who was inspired by the ibis's grace and wisdom.
Genius Invokation TCG:
The main feature of the 3.7 version is the update of the Genius Invokation TCG gameplay mode. This mode allows players to use cards to summon various creatures and fight against other players or AI opponents in turn-based battles.
The 3.7 version adds dozens of new cards to the mode, as well as some new gameplay mechanics. For example, some cards have special effects that activate when they are summoned or when they are destroyed. Some cards can also fuse with other cards to create stronger creatures.
The Genius Invokation TCG mode also has a ranking system that rewards players with different prizes based on their performance. Players can also collect card packs and exchange them for more cards or other items.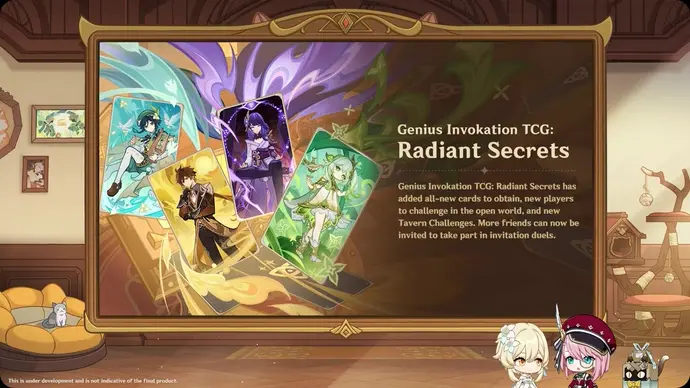 Genshin Impact 3.7 Events
Genshin Impact King of Invokations Grand Prix event is the main one running throughout version 3.7, comprised of four TCG-themed mini-events spread across Teyvat, and an event story debuting Charlotte, a reporter from Fontaine.
The four mini-events included in this main event are:
A Tour of Wonders
Zero Hour Invokation
Evermotion Mechanical Painting
Heart of the Dice
A Tour of Wonders
Explore different regions of Mondstadt, Liyue, Inazuma, and Sumeru and complete the challenges within the time limit to collect stamps. You can use these stamps to redeem limited-time event rewards from the event shop when it opens.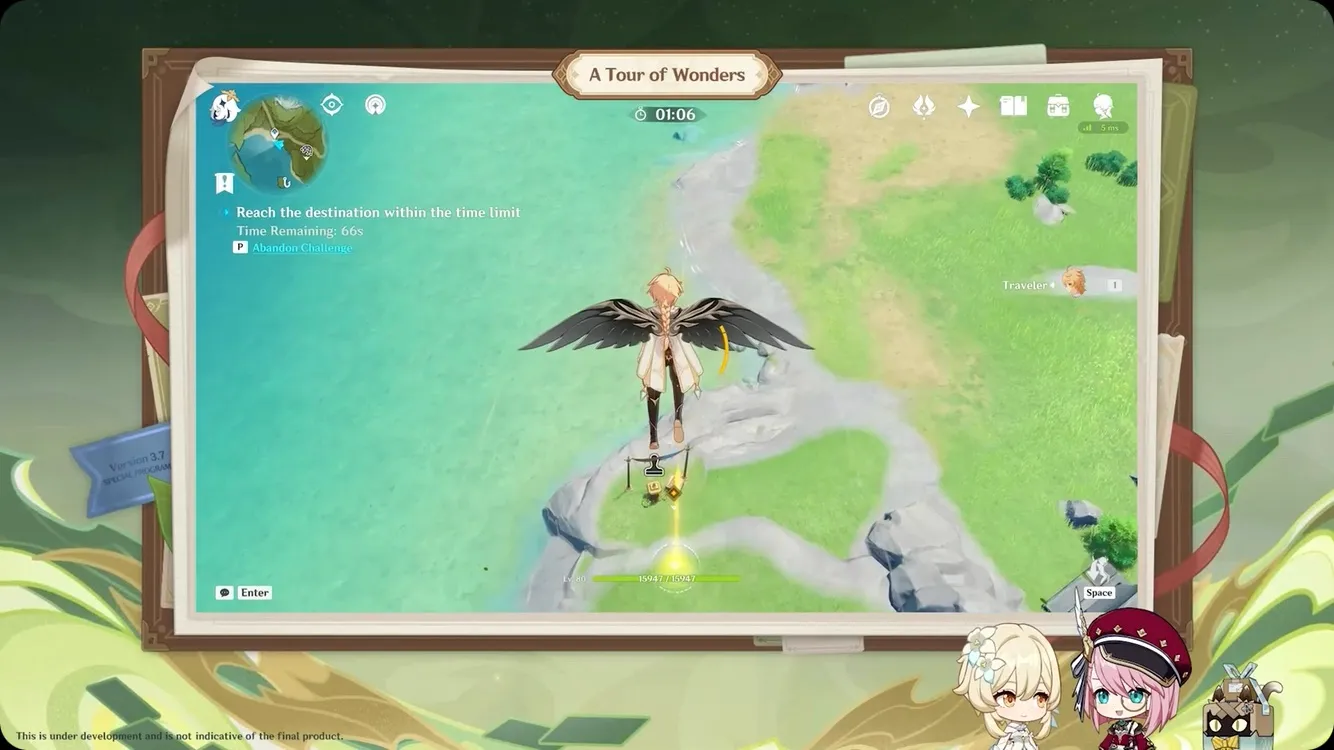 Zero Hour Invokation
You have to craft a new deck every challenge from the cards you are given in Zero Hour Invokation. This is a different TCG format where you can't use your own TCG cards.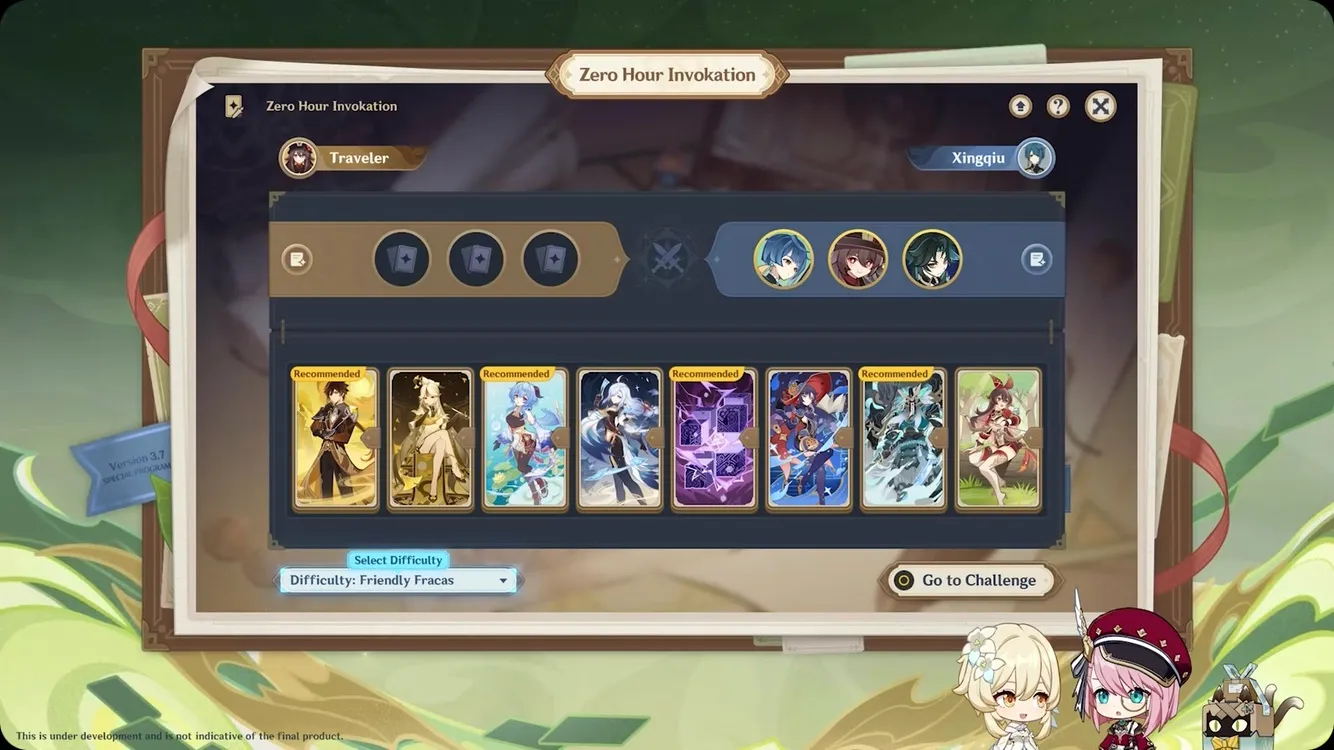 Evermotion Mechanical Painting
The puzzle game Evermotion Mechanical Painting is back, and it's harder than ever. You have to fit the right cogs to make them all spin, but you also have to move parts of the painting to find the right spot for the cogs.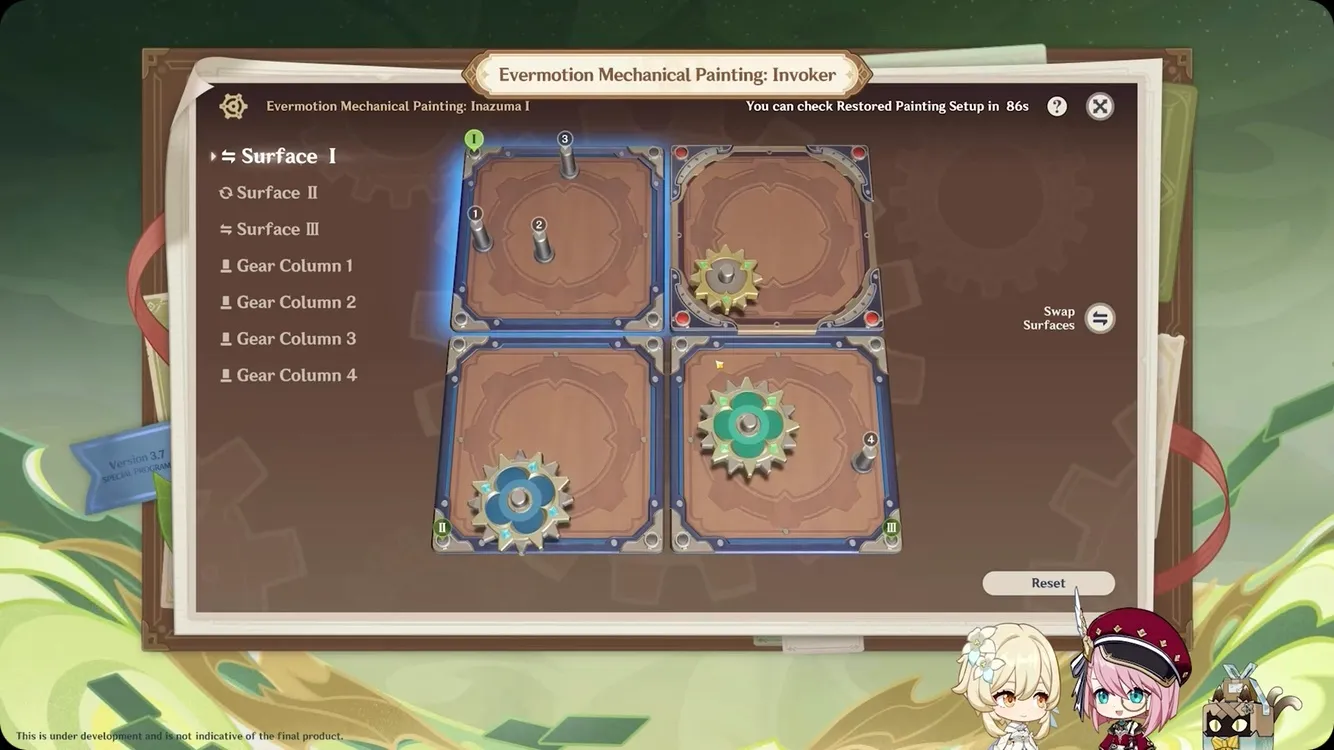 Heart of the Dice
In Heart of the Dice, you have to beat enemies in a limited time with TCG rules. You can get buffs by using Elemental Dice that you get from killing enemies.
You can also use a special event skill that uses up all the dice to create a shockwave that hurts enemies. The shockwave is stronger if you use a character with the same Elemental type as some of the dice you have.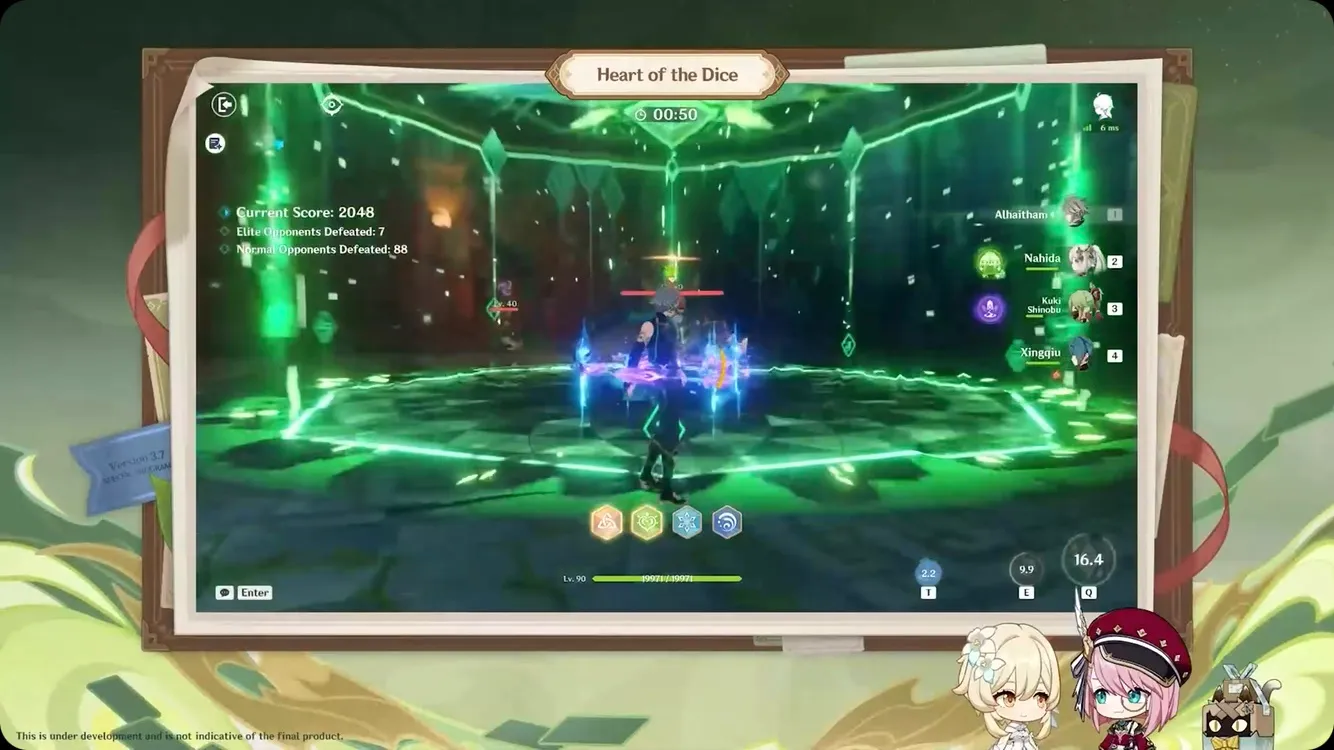 The rewards you can earn from this event
New 4-Star bow, Ibis Piercer
Refinement materials for Ibis Piercer
Primogems
Mora
Crown of Insight
Character Ascension Materials
Character EXP Materials
Talent level up materials
Weapon enhancement materials
Mystic Enhancement Ore
Genshin Impact Divine Ingenuity Collector's Chapter event include building and collection challenges, and during a later stage, you also get to collect Artificer Coins which can be exchanged at a Buff Station to purchase combat perks.
You can also create your own domain with combat and exploration challenges and more. You have to beat your own domain before you can share it with others.You can also join others in co-op to try their domains.
The rewards you can earn from this event
Primogems
Mora
Mystic Enhancement Ore
Weapon Ascension Materials
Talent level up Materials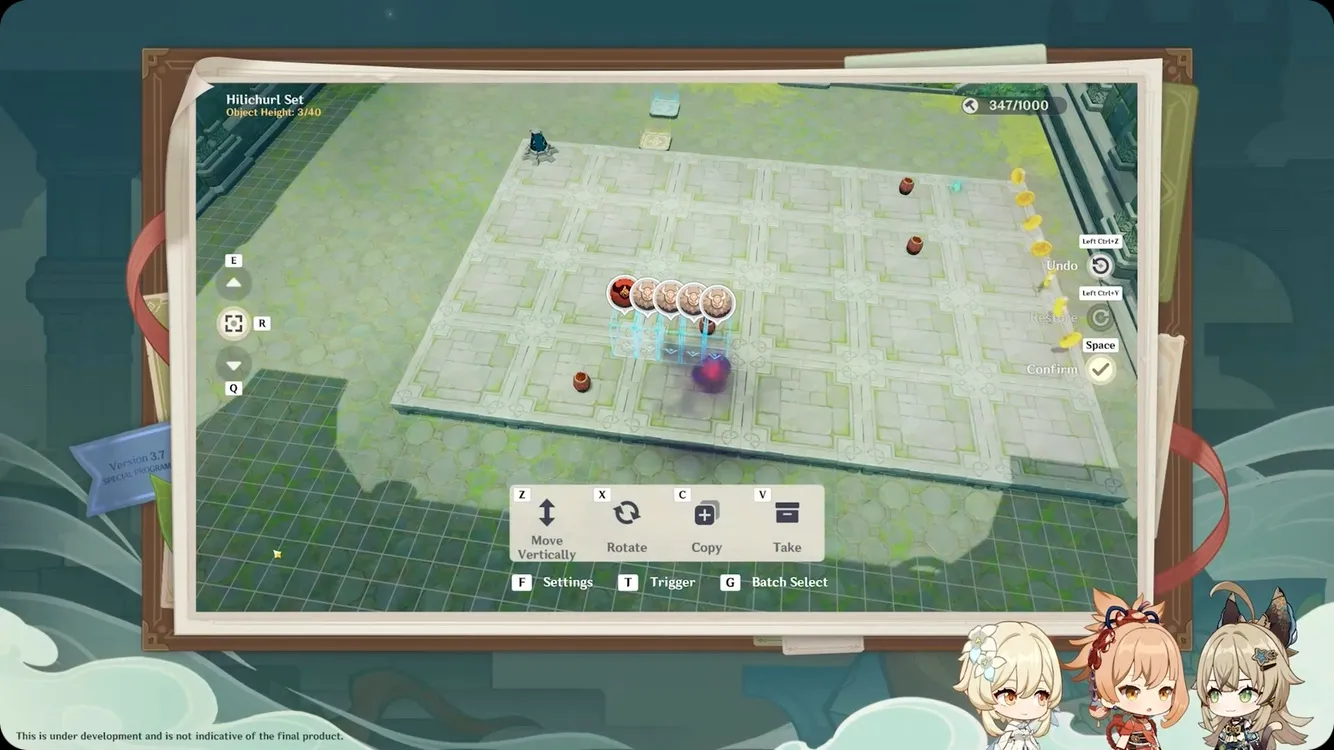 Genshin Impact Feast of the Departed Warriors event, the Feast of the Departed Warriors tasks you with defeating harder versions of some familiar bosses.
The rewards you can earn from this event
Primogems
Mora
Mystic Enhancement Ore
Character EXP Materials
Talent level up Materials
Sanctifying Unction
Genshin Impact Faze Trials Hypothesis event, combat challenge in which you must use the provided trial characters to defeat enemies within the time limit.
The rewards you can earn from this event
Primogems
Mora
Mystic Enhancement Ore
Character EXP Materials
Character Ascension Materials
Weapon Enhancement Materials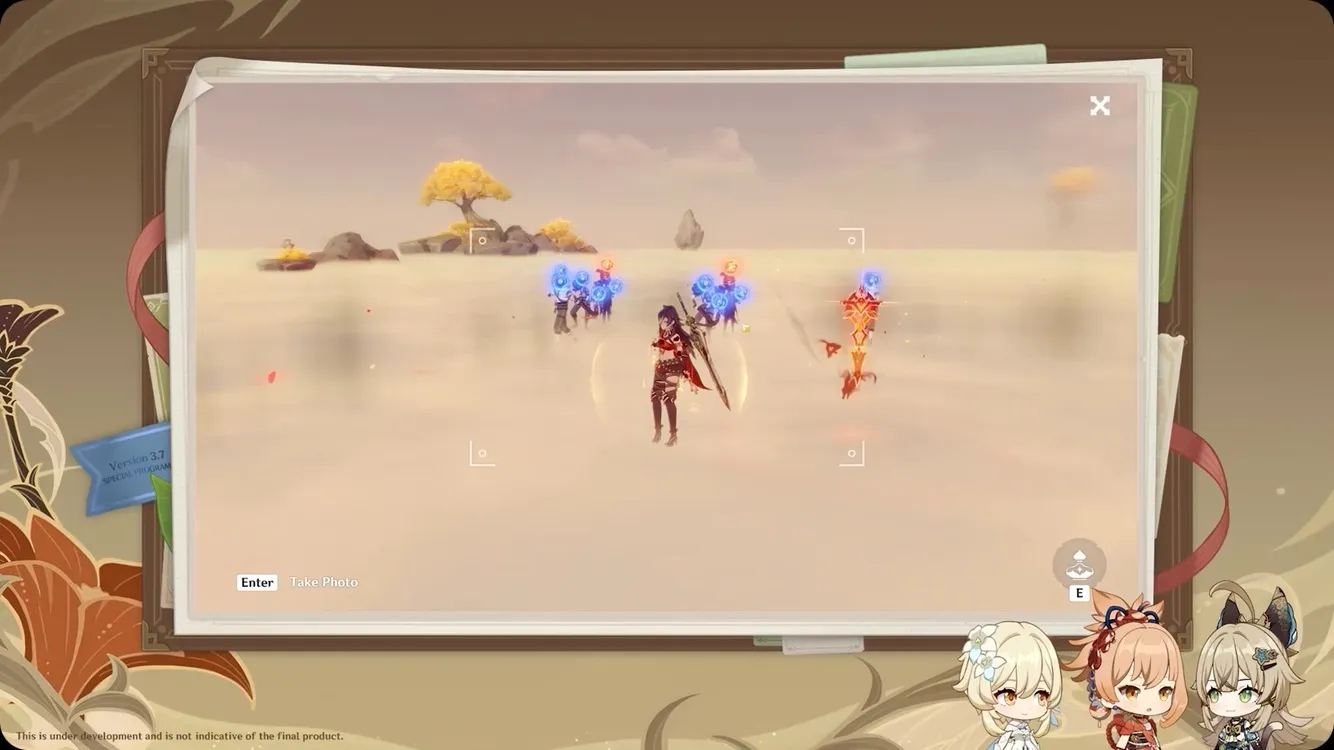 If you want to enjoy Genshin Impact 3.7 with less lag and more stability, you should try GearUP Booster. It's a tool that optimizes your game performance and reduces latency. With GearUP Booster, you can explore the new regions and features of Genshin Impact 3.7 smoothly and without interruptions.