Fortnite Voice Chat Not Working: Reasons & Fixes
2023-10-25
Fortnite, a popular game, is an online multiplayer battle royale where teamwork is crucial, leading many players to opt for voice communication. However, some users have reported issues with malfunctioning voice chat, which can hinder in-game communication.
Why is My Voice Chat Not Working in Fortnite PC?
This article is set to address the common issue among Fortnite PC gamers where the voice chat functionality fails. This problem can occur due to a variety of reasons, such as using the push-to-talk setting, unavailable Fortnite servers, low master volume on the PC, temporary network device issues, parental settings blocking communication, a disabled microphone for Fortnite, or issues with the Windows Audio Service.
Fix Fortnite Network Error with GearUP Booster
Considering the common issues faced by Fortnite PC players, GearUP Booster emerges as a potential solution. It is a game optimizer that serves to reduce latency, prevent packet loss, and stabilize the network connection, enhancing your overall gaming experience.
Are you tired of issues with the voice chat that hinder your gameplay? GearUP Booster is the answer. With its brilliant capacity to optimize network settings, it ensures the voice chat in Fortnite works smoothly. It also prioritizes bandwidth so that your game downloads are faster and smoother.
One of the prominent features of GearUP Booster is the Adaptive Intelligent Routing technology, which significantly reduces packet loss. It offers a level of compatibility that extends to all gaming platforms and supports over a thousand games. Its interface is user-friendly, making it easy to navigate even for non-tech-savvy users. There's a free three-day trial offered by GearUP Booster, providing you an opportunity to test its efficacy without any commitment.
Advantages:

Free 3-day trial.

Supports thousands of games, not just Fortnite.

User-friendly and doesn't require advanced network knowledge.

Incorporates several exclusive technologies that outperform other boosters.

Ensures the security of troubleshooting data.

Proficient technical and customer support teams.
Step 1: Download GearUP Booster

Step 2: Search Fortnite.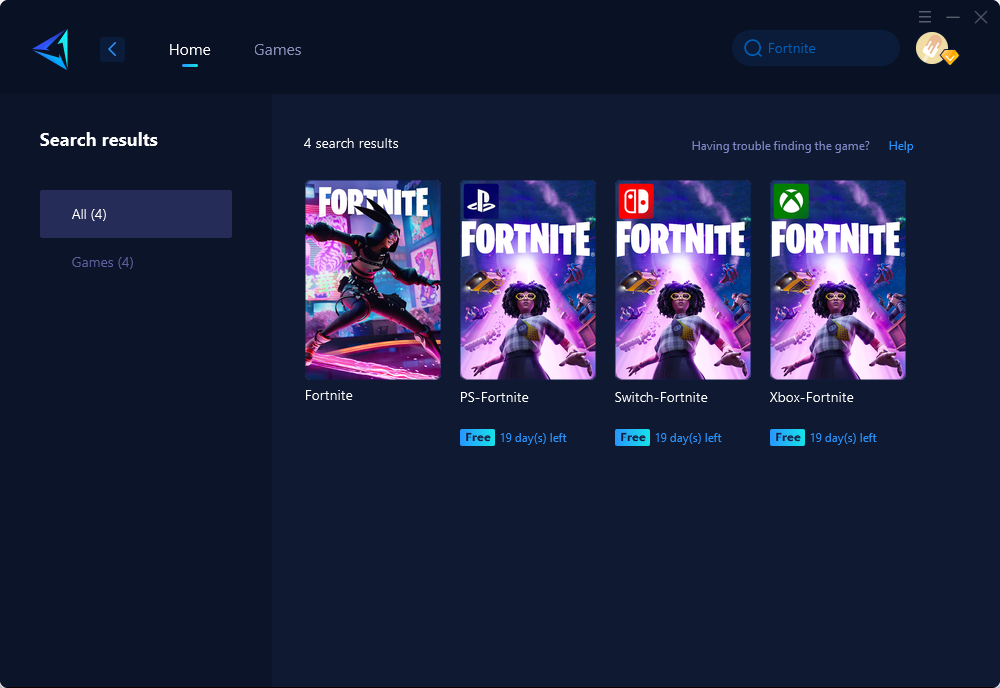 Step 3: Select Server and Node.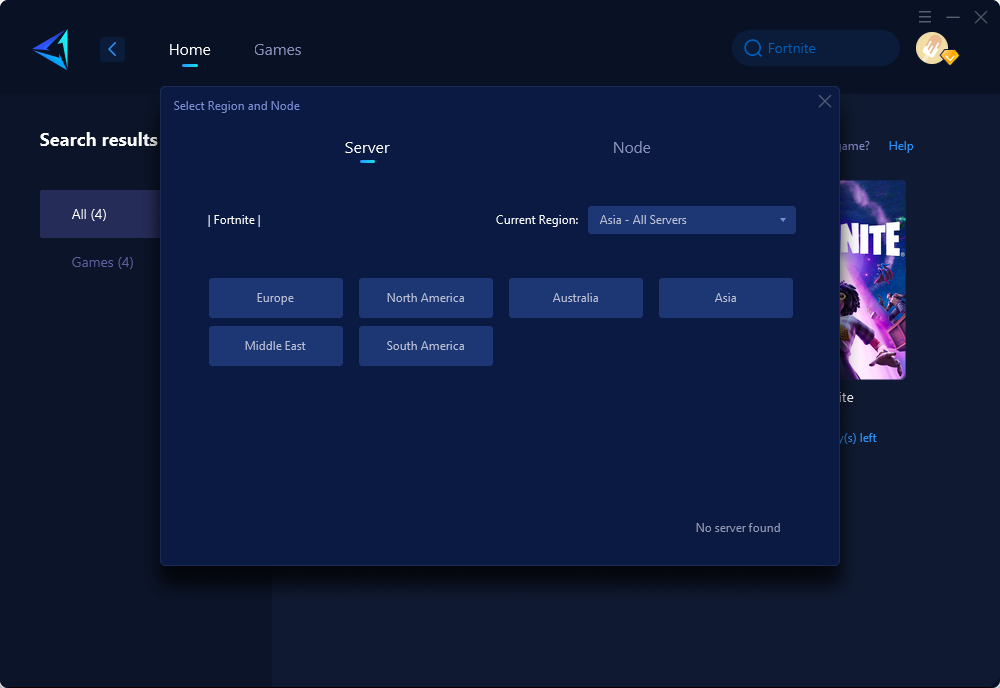 Step 4: Remember Click "Confirm" first, and then launch your game.
Other methods
Allow the microphone for Fortnite

To make sure others can hear you in-game, it is important to enable your microphone for Fortnite on Windows. Follow these steps:

Click on the Windows icon and search for "Microphone Privacy Settings" to open it.

Toggle ON the "Allow apps to access your microphone" option.

Scroll down and locate Fortnite.

Switch the permission ON for Fortnite.
Updating the audio driver

Updating the audio driver can resolve technical issues that may prevent the game from utilizing your audio devices effectively. Here's a step-by-step guide:

Click on the Windows icon and type "Device Manager" in the search bar, then open it.

Double-click on the "Sound, Video, and Game Controllers" section.

Right-click on your audio device and choose the "Update driver" option.

Select "Search automatically for drivers".

If a driver update is found, proceed to install it.

Restart your PC for the changes to take effect.
Restart Windows Audio Service

To address temporary issues that may disrupt the functionality of your audio peripherals, you can restart the Windows Audio Service. Here's how:

Click on the Windows icon and type "Services" in the search bar, then open the corresponding app from the search results.

In the left panel, select "Services (Local)".

Locate "Windows Audio" from the list.

Right-click on "Windows Audio" and choose the "Restart" option.
Conclusion
This article addresses the common issue of voice chat dysfunction in Fortnite, particularly for PC gamers. Factors contributing to this problem may include settings, server availability, PC volume, network issues, parental restrictions, or Windows Audio Service. To solve these issues, GearUP Booster is introduced as a tool to enhance gaming experience by reducing latency, preventing packet loss, and stabilizing the network connection. It also ensures the smooth operation of voice chat in Fortnite and prioritizes game downloads. The GearUP Booster is easy to install and use, offering a user-friendly interface and a free three-day trial. The article also provides a solution to effectively use the microphone in Fortnite by adjusting certain Windows settings.