Solutions for Fortnite Network Error Codes
2023-10-26
Fortnite, one of the most popular games, can encounter various network error codes due to different players' network conditions. In this article, we will explore common Fortnite network error codes and provide appropriate solutions.
Common Fortnite Network Error Codes
Some common error codes include LS-0005, IS-0009, ESP-RHI-01, MA-0005, and MD-0005. Each code requires a specific solution. Each error code in Fortnite has its own unique solution, and it's important to understand the specific troubleshooting steps for each one.
Different Fortnite Error Codes
Error Code: LS-0003

To resolve this issue displaying "You're not signed into the Epic Games Launcher," follow these steps:

Launch the Epic Games Launcher.
Enter your Epic Games account email and password.
Click on "Log In Now."
If prompted for a 2FA code, enter it on the next screen.
Error Code: IS-0009

This error occurs when the launcher cannot download a game due to a corrupt or invalid file.

Exit the Epic Games Launcher by right-clicking on its system tray icon and selecting "Exit."
Navigate to the game's installation directory (usually C:\Program Files\Epic Games).
Delete the folder related to the game showing this error.
Restart the Epic Games Launcher and try installing the game again.
Error Code: ESP-RHI-01

This error often appears when starting Fortnite or Save The World:

Close the Epic Games Launcher:

Click on the chevron icon in the lower right corner.
Right-click on the Epic icon in the pop-up window and select "Exit."
​

Delete certain folders:

Press Windows key + R to open a run window.
Type "%localappdata%" and press Enter.
Delete both "EpicGamesLauncher" and "FortniteGame" folders.
Launch Fortnite again.
Error Code: MA-0005

This error occurs when no browser is set as default:

Set up a default browser:

For Windows 7/8/10 (64-bit), go to Windows Settings > Apps > Default Apps, then choose a web browser under "Web Browser."
For Windows 11, go to Windows Settings > Apps > Default Apps > "Choose defaults by type." Type ".html" in the search bar and select your preferred browser for opening .html files.
Error Code: MD-0005

This error is typically caused by service interruptions or networking issues related to your internet connection. You can check Fortnite server status or consult technical support for assistance.
Best Way to Fix Fortnite Network Issues
Finding individual solutions for each error code can be time-consuming; however, using network optimization tools like GearUP Booster can provide an easier solution specifically designed for gaming purposes. Unlike traditional VPNs, GearUP Booster prioritizes your game data transmission at its highest level, ensuring network stability and minimizing various network error codes while reducing latency and packet loss for an improved gaming experience.
GearUP Booster incorporates exclusive technology utilizing global network nodes for optimal server connections while ensuring encrypted data transmission without compromising security concerns during gameplay. Additionally, professional technical support is readily available should you encounter any issues while using GearUP Booster.
Advantages of GearUP Booster include:

Free trial period of three days.
Multiple exclusive technologies integrated into its functionality.
Effective safeguarding of data security.
Resolving network issues in Fortnite gameplay.
Support extended to thousands of games.
No specialized knowledge required; user-friendly interface suitable for beginners as well.
Step 1: Download GearUP Booster

Step 2: Search Fortnite.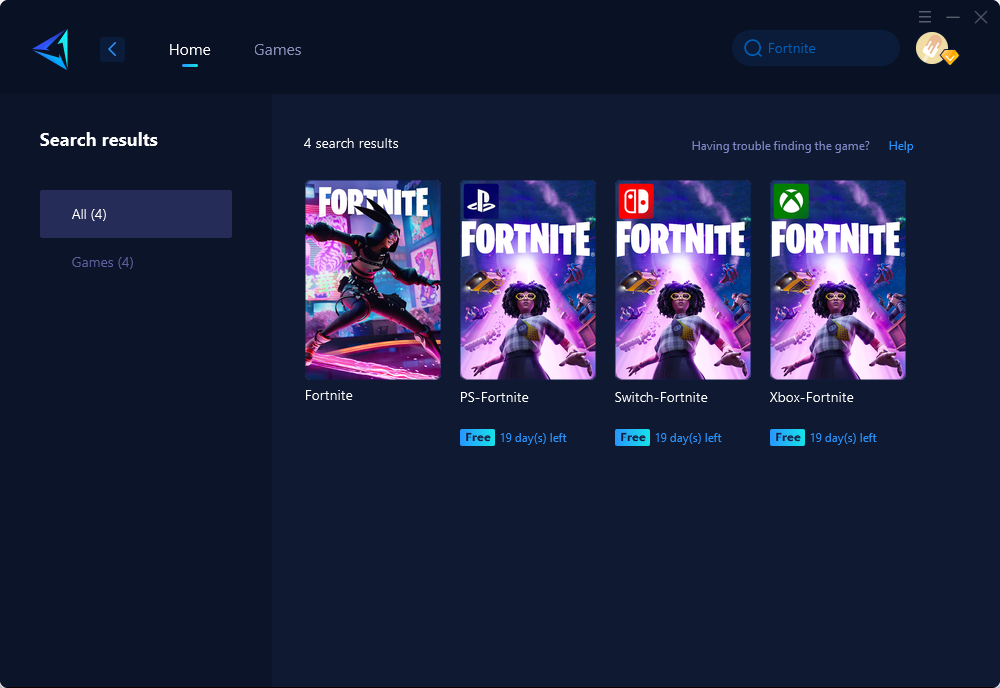 Step 3: Select Server and Node.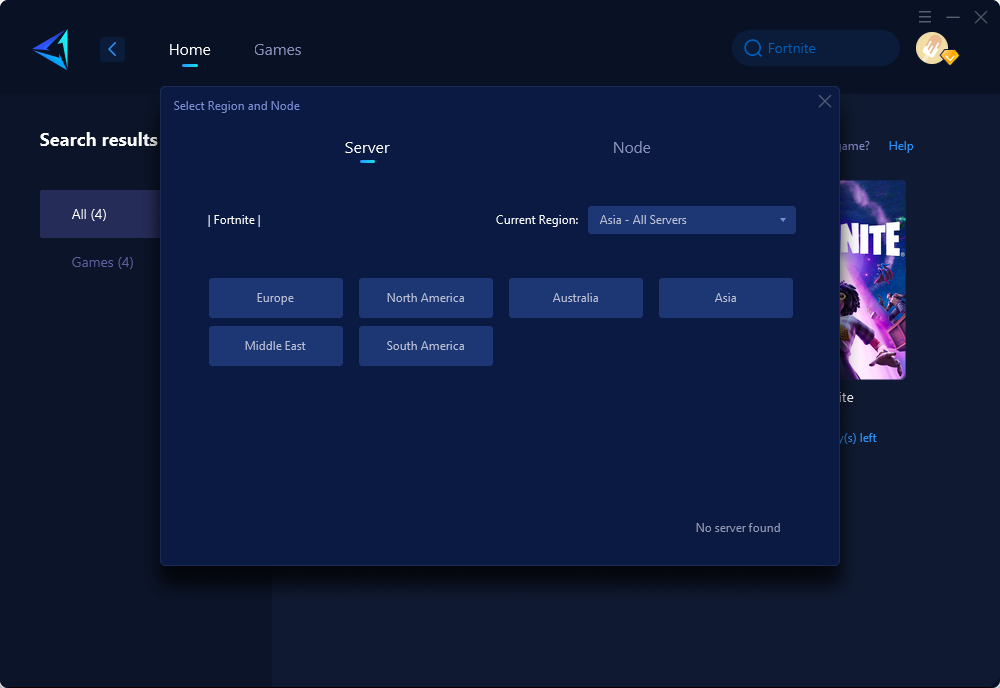 Step 4: Remember Click "Confirm" first, and then launch your game.
Conclusion
To conclude, By utilizing GearUP Booster or following the provided troubleshooting steps for specific error codes in Fortnite, players can enhance their gaming experience by minimizing connectivity issues and enjoying smoother gameplay.