Fortnite Error Code 93: Fix It Quickly
2023-10-15
Fortnite is an adrenaline-filled, free multiplayer game known for its immersive battles and strategic game play. However, players may occasionally encounter frustrating issues such as error code 93, which prevents them from connecting to the game server.
Error code 93 in Fortnite' refers to a connection-related problem that hinders players from connecting to the game server, with various factors potentially causing it, offering no universal solution for troubleshooting.
Solve Fortnite Error Code 93 with GearUP Booster
To tackle the issue of error code 93 in Fortnite, utilizing the GearUP Booster can prove to be an effective solution. This game optimizer service not just reduces latency but also circumvents packet loss and stabilizes the network connection for gamers, therefore successfully establishing a seamless connection to the Fortnite game server. With its exclusive Adaptive Intelligent Routing technology, the chances of packet loss notably decrease, thereby optimizing the overall gaming experience.
Moreover, GearUP Booster is designed to be versatile, providing support to over a thousand games and compatibility with all gaming platforms. Another added advantage of this product is its simplicity of use, it features a user-friendly interface that makes it easy for gamers of all proficiency levels to optimize their gaming experience.
Step 1: Download GearUP Booster

Step 2: Search Fortnite.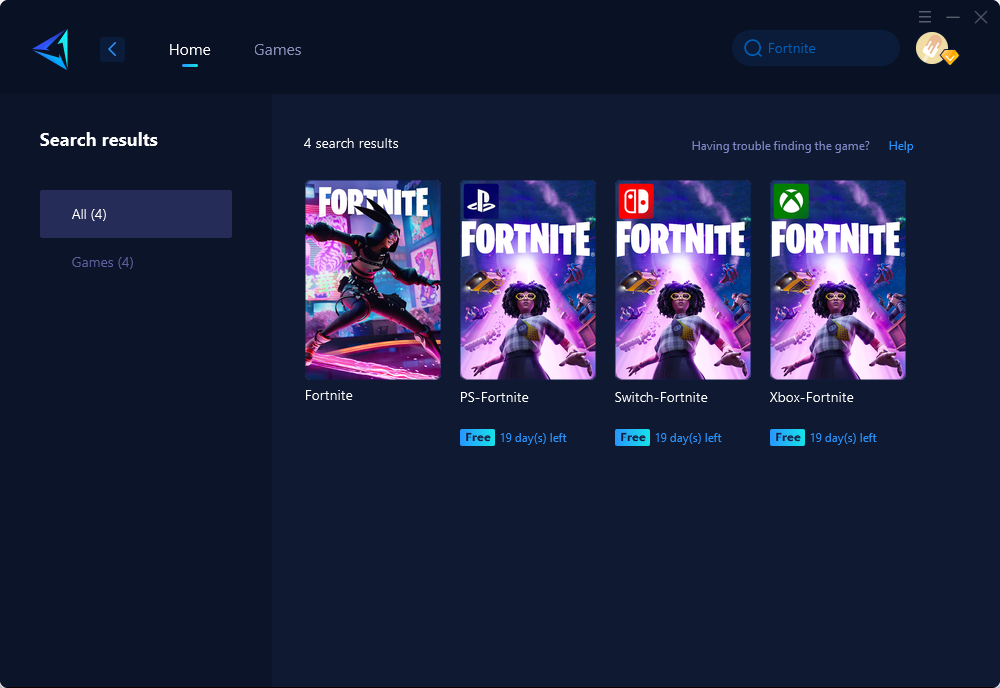 Step 3: Select Server and Node.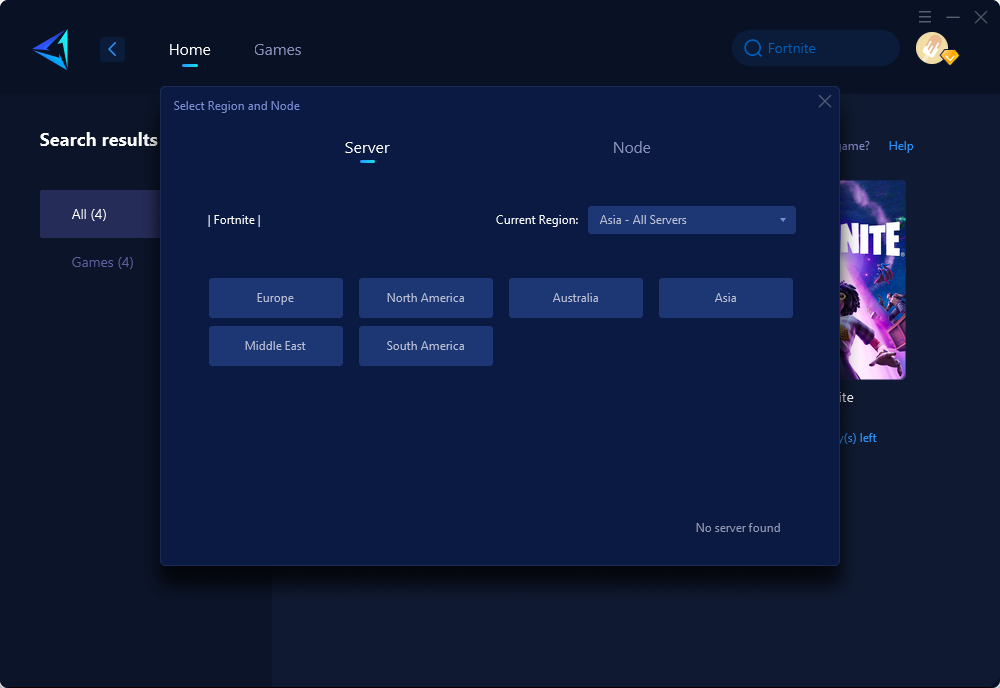 Step 4: Remember Click "Confirm" first, and then launch your game.
Take it for a spin, and you'll find out how it enhances your Fortnite gaming experience like never before. The best part? They even offer a free three-day trial. So, why wait? Let the battle begin!
Try Other Methods
There are other methods you can try, but they often require you to manually adjust complex computer settings. If you are not skilled enough, you may create more issues and it may not be as simple and convenient as using GearUP Booster.
Reset network adapters

If you are experiencing the error code 93 in Fortnite, even after updating your network drivers, you can try resolving it by resetting the network adapters. Here's how:

Click on the Start button (Windows icon) and search for Command Prompt.
Right-click on Command Prompt from the search results and select Run as administrator.
In the Command Prompt window, type netsh winsock reset and press Enter.
Wait for the process to complete. Once done, you will receive a success message.
Type exit and hit Enter to close the Command Prompt.
Restart your computer.
Change the party settings

There are three different privacy settings available for your Fortnite party:

Anyone
Friends Only
Invite Only

Switching the privacy setting to "Anyone (Public)" is a known solution for resolving the Fortnite error code 93 issue. To do this, follow these steps:

Launch Fortnite either from a desktop shortcut or the Epic Games launcher.
Click on the first tab in the left sidebar.
Select "Settings" (gear icon).
Click on "Party Privacy" and choose "Anyone (Public)".

While this solution can be effective, it may not be ideal if you prefer playing Fortnite with your friends. Check the other solutions on the list for resolving the issue with private parties.
Verify game files

Check game files Game files that get updated frequently may get damaged and lead to various problems. You can check these game files in a few simple steps.
Launch the Epic Games Launcher. Go to the Library and open it. Click on the three dots next to Fortnite. Click on the Verify button.
Conclusion
This article provides a solution to the error code 93 encountered while playing Fortnite - a popular free multiplayer game. This error code is connection-related and prevents players from accessing the game server. The article suggests the use of the GearUP Booster to resolve this issue. This game optimizer not only reduces latency but also mitigates packet loss and stabilizes the network connection. Additionally, it's versatile and supports a vast range of games across all platforms. A step-by-step guide on how to use the GearUP Booster is provided, starting from download to ensuring a problem-free connection to the game server. The article also offers other solutions such as resetting the network adapters and changing party settings for dealing with the error.