Fixing Madden 23 Unknown Login Error
2023-10-12
Madden 23 Unknown Login Error is a common issue primarily experienced due to difficulties in connecting with EA gaming servers. These problems can range from server overload, the server being briefly unavailable, or undergoing scheduled maintenance. Additionally, this error can also root from the client side, attributed to unstable internet connections, improperly configured firewall, or antivirus software, among other technical issues.
Solve Madden 23 Unknown Login Error with GearUP Booster
In light of this, it is noteworthy that GearUP Booster, a game optimizer service, can be a viable solution to address the "Madden 23 Unknown Login Error." This game-accelerating product operates by refining network settings, allocating bandwidth priority to ensure expedient and smooth downloads, thereby mitigating problems such as server overloads and unavailability, as well as client-side interferences such as unstable internet connections or firewall misconfigurations.
Impressively, GearUP Booster extends its support to over a thousand games and is compatible with all gaming platforms, solidifying its aptitude for resolving the Madden 23 error. Its user-friendly interface ensures even the most novice gamers could navigate through its functions with utmost ease.
One of its competitive edges is the exclusive Adaptive Intelligent Routing technology that it integrates. By employing this revolutionary tech, the problem of packet loss, a significant factor of in-game lags, can be substantially reduced.
To leverage GearUP Booster's optimization, one merely needs to follow these straightforward steps:

Step 1: Download GearUP Booster

Step 2: Search Madden NFL 23.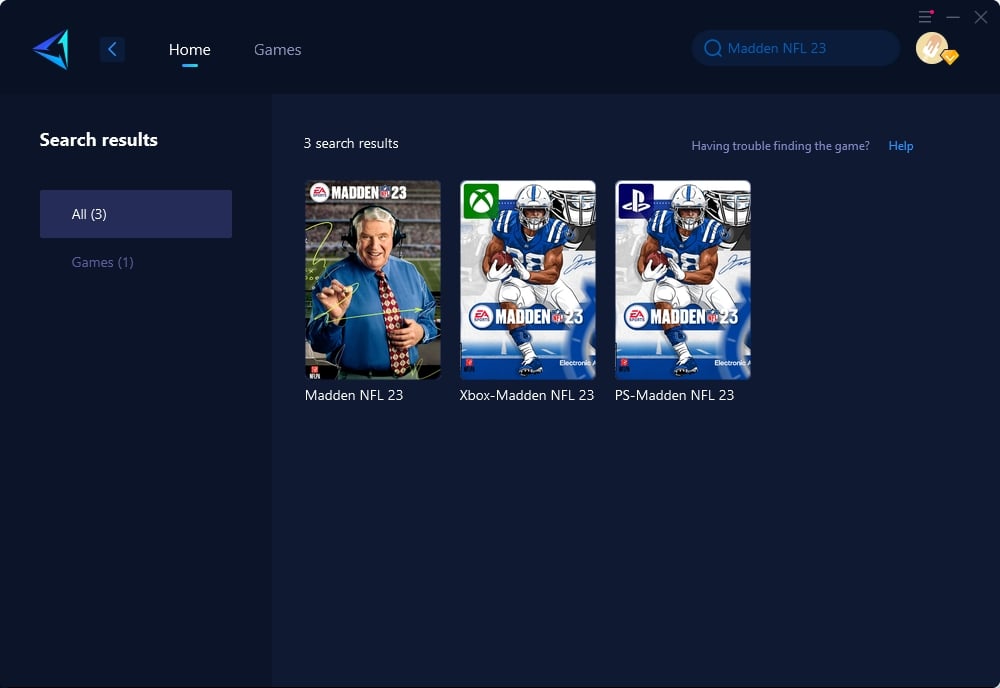 Step 3: Select Server and Node.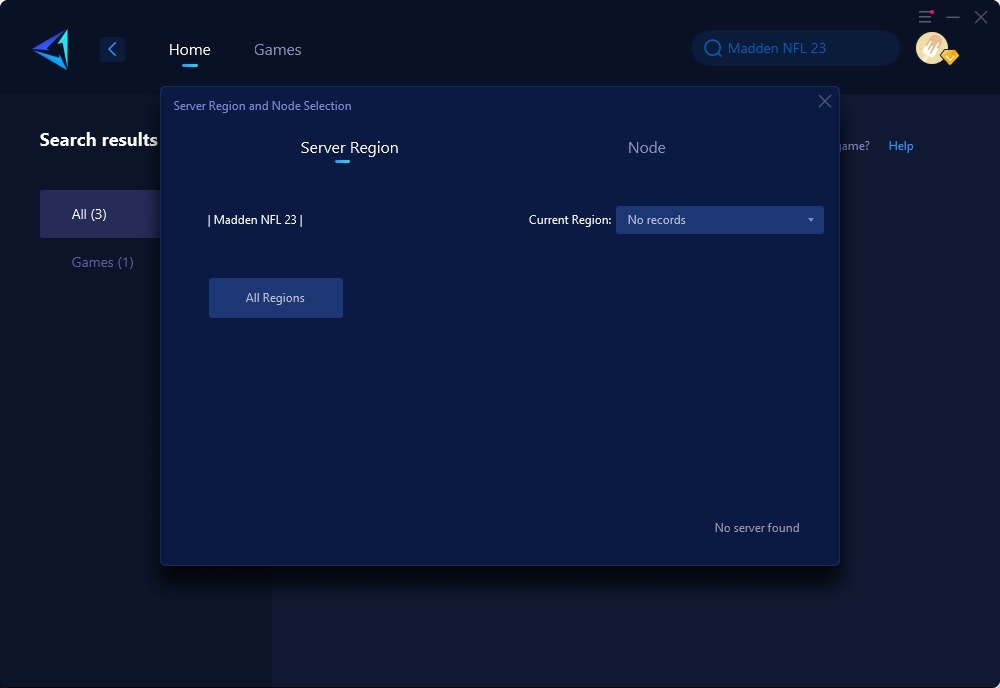 Step 4: Click "Confirm" , obtain the best network connectivity immediately.

The best part is, they offer a free three-day trial. If you are grappling with the "Madden 23 Unknown Login Error," this could be the perfect opportunity to experience the resilience and efficiency of the GearUP Booster.
Some Other Ways
There are other methods available to resolve the Madden 23 Unknown Login Error, but it is advisable to have a professional understanding of networking to avoid potential errors. These alternatives may not be as convenient and user-friendly as GearUP Booster.

Update network driver

To access the Device Manager, follow these steps:
Right-click on the Windows Start button.
From the context menu, select Device Manager.
In the Device Manager window, locate and double-click on Network adapters.
Right-click on your network card.
From the options, select Update driver.
Choose the option "Search automatically for drivers" and allow the update process to complete.
Once the update is finished, restart your computer and launch Madden 23 to see if the error has been resolved.
Temporarily Disable Firewall and Antivirus

To play Madden 23 without interference from your firewall and antivirus, you can disable them temporarily. Remember to re-enable these security measures once you're done playing. Follow these steps:

Press the Win + R keys on your keyboard to open the Run dialog.
Type "firewall.cpl" and press Enter (or click OK).
Click on "Turn Windows Defender Firewall on or off".
Select "Turn off Windows Defender Firewall" and confirm the changes by clicking OK.
Press the Win + R keys on your keyboard again.
Type "windowsdefender:" and press Enter.
Choose "Virus & Threat Protection" and then click on "Manage settings".
Toggle off the option for "Real-time antivirus protection".
Conclusion
This article highlights the issue of "Madden 23 Unknown Login Error" that some players encounter while playing the adventure RPG game, Madden 23. This error usually results from difficulties in connecting with EA gaming servers or client-side issues. The article proposes using GearUP Booster, a game optimizer service, as a viable solution to address this problem. GearUP Booster enhances network settings and ensures a smoother gaming experience by reducing server and client-side interferences, ultimately helping players enjoy Madden 23 seamlessly. Additionally, the article shares other methods to resolve this error, such as updating the network driver and changing DNS server settings.