Fixes for Dark and Darker Fatal Error
2023-08-25
Dark and Darker is a highly acclaimed game that has captured the attention of players worldwide. It offers a unique blend of first-person dungeon crawling and intense battle royale gameplay, all set in a captivating dark medieval fantasy world. Despite not being available on the widely popular Steam platform, Dark and Darker has garnered a devoted fan base.
It's worth noting that even though Dark and Darker is not found on Steam, many players are drawn to its unique gameplay mechanics and captivating setting. However, with the popularity of the game, some players have encountered the Dark and Darker Fatal Error. This article aims to assist players in finding solutions to this issue and ensure they can continue enjoying the game without disruptions.
In most cases, the Dark And Darker Fatal Error can be caused by the following:

Component corruption: The fatal error in Dark And Darker may result from corrupted game components.

Problematic drivers: Outdated or damaged GPU drivers are often the cause of such issues.

Game file issues: If there are any problems with the game files or if the installation is corrupted, you may encounter this fatal error in Dark And Darker.

Disk issues: For some users, disk-related problems can trigger fatal errors and crashes in Dark And Darker.
Methods to Fix Dark And Darker Fatal Error
Basic Methods:

Ensure there are no disk-related issues.

Disable antivirus software and firewall (exercise caution as it may compromise your computer's security).

Update DirectX runtime and install Visual C++ packages.

Ensure your computer is not in power-saving mode.
Advanced Methods:

Run the game as administrator:
Step 1: Right-click on the Dark And Darker game shortcut or executable file.

Step 2: Select "Run as administrator" from the context menu that appears.
Update graphics card drivers:
Step 1: Open the Device Manager on your computer. (You can search for "Device Manager" in the Windows search bar.)

Step 2: Expand the "Display adapters" category to reveal your graphics card.

Step 3: Right-click on the graphics card and select "Update driver" from the context menu.

Step 4: Choose the option to automatically search for updated driver software.

Step 5: If a new driver version is found, follow the on-screen instructions to download and install it.
Disable fullscreen optimizations:
Step 1: Locate the Dark And Darker game executable file (usually with a .exe extension) or its shortcut.

Step 2: Right-click on the file and select "Properties" from the context menu.

Step 3: In the Properties window, navigate to the "Compatibility" tab.

Step 4: Check the box that says "Disable fullscreen optimizations."

Step 5: Click on "Apply" and then "OK" to save the changes.
Please note that these advanced methods require careful execution, and it is essential to follow the instructions accurately. Additionally, it's recommended to create a backup and exercise caution while making changes to your system.
Fix Dark And Darker Network Lag
After fixing the Dark And Darker Fatal Error, players may still experience network issues such as high latency, packet loss, and difficulty accessing servers. These problems are often due to poor network conditions. GearUP Booster is a tool specifically designed to provide boosting services for games. It has a global network infrastructure, and as long as your local basic network infrastructure is sound, GearUP Booster can help minimize Dark And Darker latency and packet loss to the best of its abilities. You may not have experienced this tool yet, but it's worth a try. Additionally, GearUP Booster offers several advantages:

Effectively resolves network issues in Dark And Darker.

Subscription-based payment with freedom of choice.

New users enjoy a 3-day free trial.

Exclusive adaptive intelligent routing technology.

User-friendly interface without requiring specialized network knowledge.

Supports thousands of games and all gaming platforms.
Furthermore, we have introduced a dedicated hardware product called HYPEREV, which is a game router designed specifically for consoles. It can be connected physically using an Ethernet cable and controlled via the app for one-click acceleration. No complex operations are required. If you frequently play games on a console, we recommend using this hardware as it can also reduce various network issues encountered during gaming.
Step 1: Download and install GearUP Booster.

Step 2: Log in and search for Dark and Darker.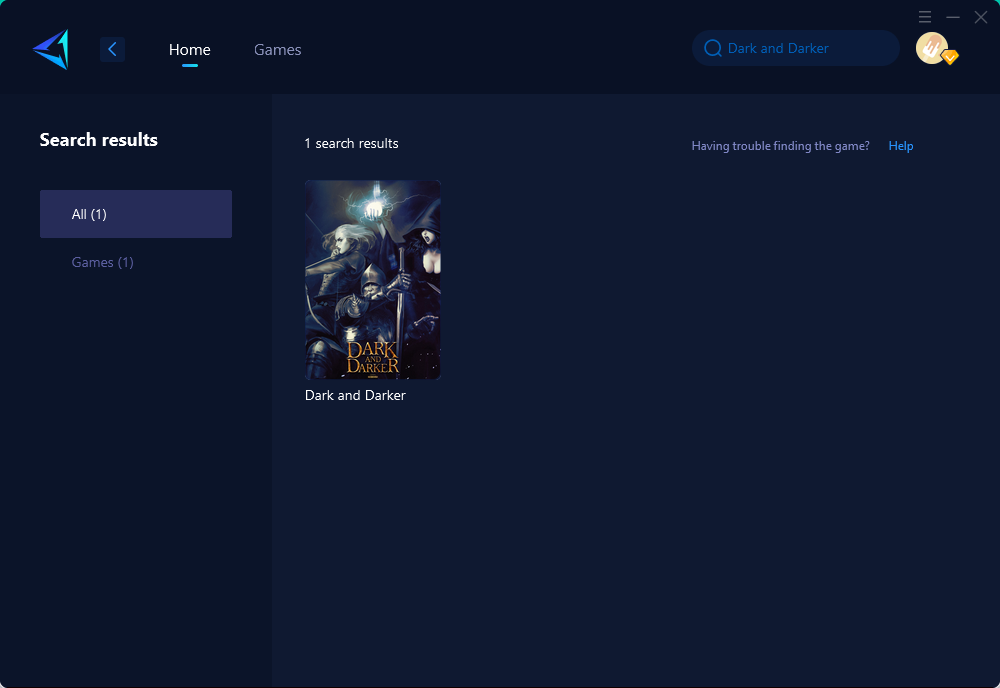 Step 3: Select a server and node.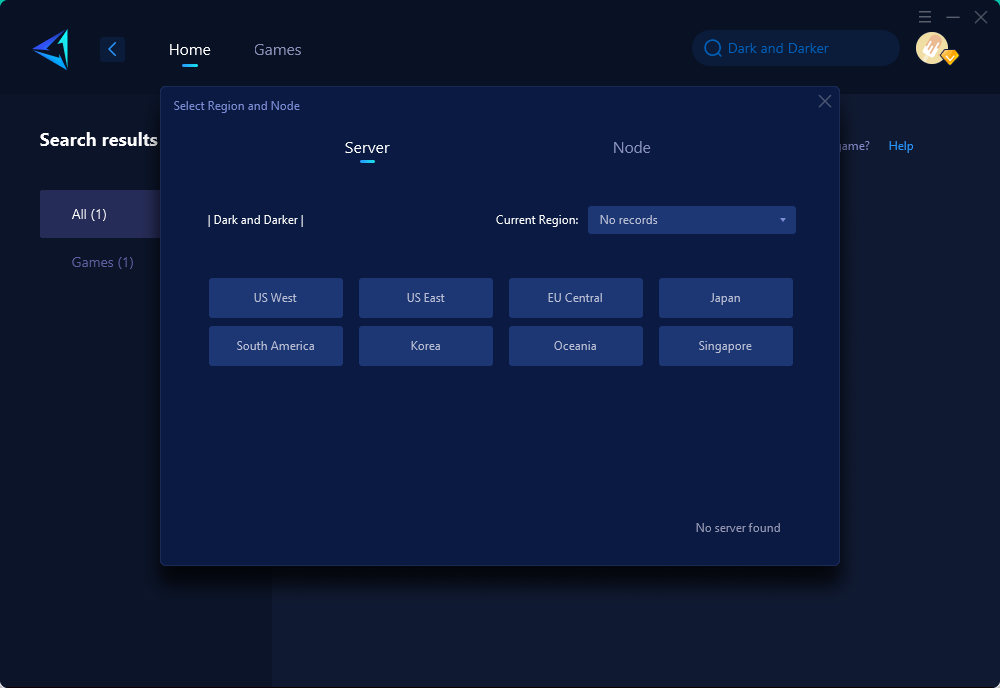 Step 4: Click "Confirm" to accelerate the game. GearUP Booster will automatically optimize your network.
In conclusion, by following the provided methods, players can troubleshoot and resolve the Dark And Darker Fatal Error. Some advanced methods may involve complex procedures and carry certain risks, so it is advisable to proceed with caution.