Best Way to Fix Xbox Error Code 0x800704cf
2023-08-24
Xbox error code 0x800704cf is a network error caused by personal network connection issues or interruptions on the Xbox. Although this error is quite common and has affected many in the Xbox community, there are not many readily available solutions online. The error code typically appears during login when users are supposed to be connected to the internet but instead receive a message from Xbox stating that they are not connected.
Fix Xbox Error Code 0x800704cf with GearUP Booster
Despite being a common and frustrating issue for players, GearUP Booster provides an effective solution. This game network boosting tool helps players connect better to Xbox servers through its global network nodes and intelligent route selection. Whether you want to play any game on the Xbox platform, simply accelerate it with GearUP Booster to minimize the occurrence of Xbox error code 0x800704cf. Additionally, GearUP Booster reduces game latency, decreases packet loss, and ensures the most stable network environment for every player. Here are some advantages:
Support for thousands of games on all gaming platforms.

Offers a 3-day free trial for new users.

Exclusive acceleration technology and years of experience.

User-friendly interface.

Flexible subscription-based pricing.
Step 1: Download and install GearUP Booster.

Step 2: Select or search for your desired Xbox game.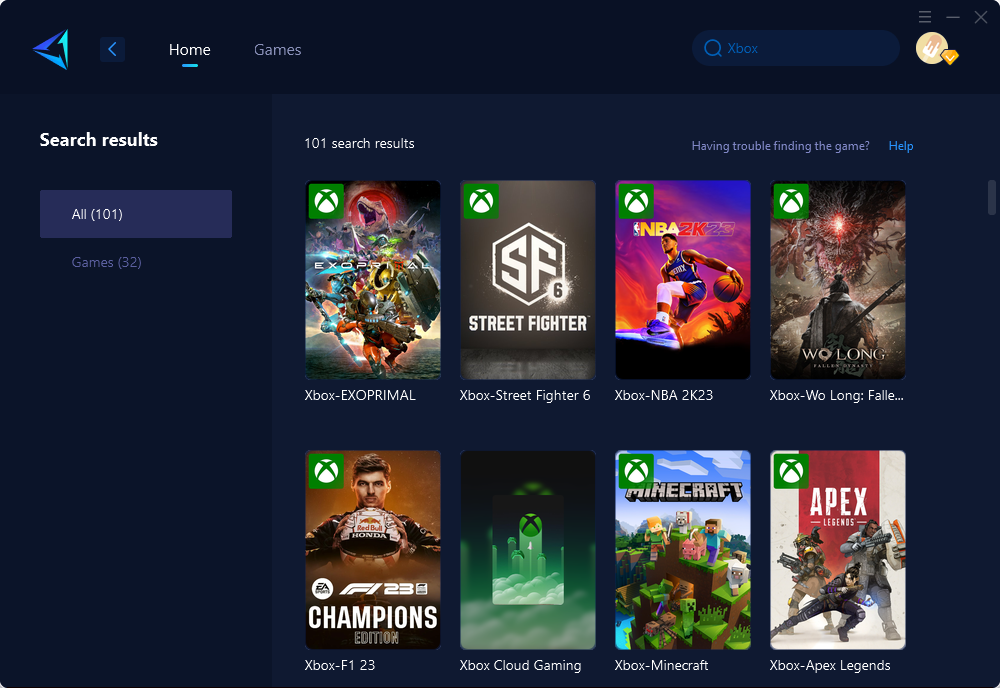 Step 3: Choose a server and node.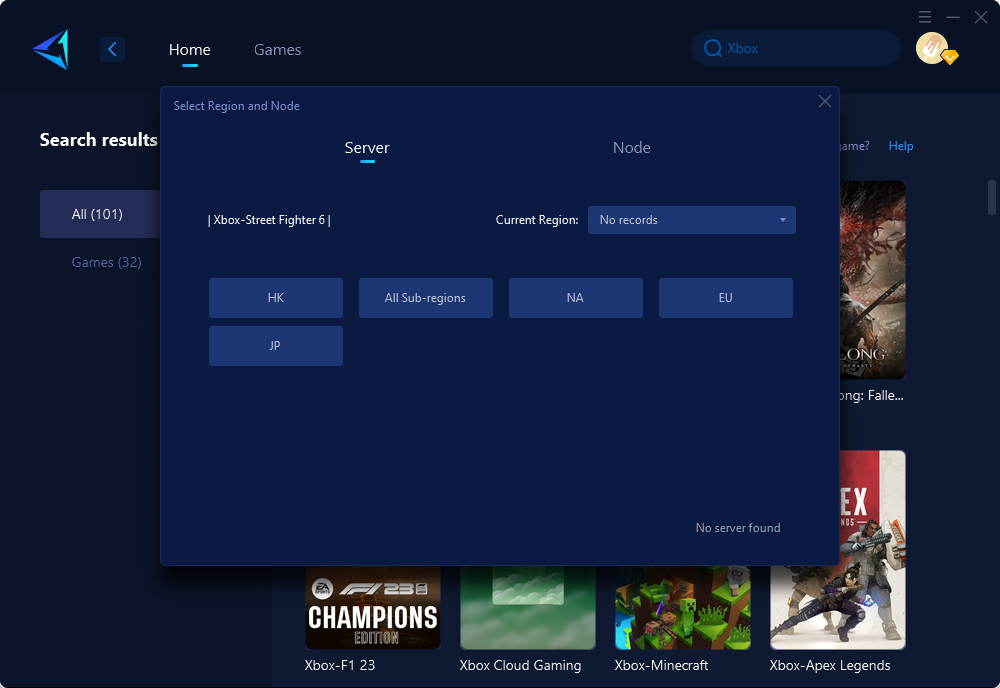 Step 4: Click "Confirm" to accelerate and follow the prompts to configure your Xbox network.
For those who prefer a simple setup, you can opt to purchase our hardware product, HYPEREV. This tool connects via Ethernet cable and is controlled through an app, providing convenient access to the boosting features while ensuring a stable network connection.
Other Solutions For Xbox Error Code 0x800704cf
Although using GearUP Booster is highly recommended for resolving Xbox error code 0x800704cf, there are a few additional steps you can take to troubleshoot and potentially resolve the issue.

Check Xbox server status: Visit the official Xbox website or check online forums to see if there are any reported server outages or maintenance activities. If the problem is on Xbox's end, you may need to wait until the issue is resolved.

Verify your internet connection: Ensure that your internet connection is stable and functioning properly. Check if other devices connected to the same network are able to access the internet without any issues. If there are problems with your internet connection, contact your internet service provider for assistance.

Test your internet connection: On your Xbox, go to the Settings menu and select Network. Run a network connection test to determine if there are any issues with your network speed, latency, or packet loss. If any issues are detected, you may need to troubleshoot your network or consult your internet service provider for help.

Clear local storage: Xbox error code 0x800704cf can sometimes occur due to corrupted or conflicting data stored on your Xbox. To resolve this, go to the Settings menu, select System, and then choose Storage. From there, clear the cache or delete unnecessary data to free up space and eliminate potential conflicts.

Restart your Xbox: A simple but effective troubleshooting step is to restart your Xbox console. Power it off completely, unplug it from the power source, wait for a few minutes, and then plug it back in. Power on your Xbox and check if the error code persists.
Remember, these steps are complementary to using GearUP Booster and should be considered if the issue is not due to Xbox server problems. GearUP Booster offers a comprehensive solution that optimizes network connectivity specifically for gaming, giving you the best chance of resolving Xbox error code 0x800704cf and improving your overall gaming experience.
Conclusion
In conclusion, Xbox error code 0x800704cf is a network error that can be resolved effectively with GearUP Booster. By utilizing its game network acceleration capabilities, players can better connect to Xbox servers, reduce the occurrence of error codes, enhance gaming performance, and enjoy a more stable online environment. Additionally, checking and troubleshooting other potential issues can help ensure a smooth gaming experience.