Fix Titanfall 2 Code 429 Error: The Comprehensive Guide
2023-10-13
Code 429 in Titanfall 2 is a network-related error that players may encounter. It often occurs when a single user sends too many requests, and can also be caused by issues like problems in a specific server region, temporary network issues, poor wireless connection, unreliable DNS, outdated network driver, problematic network settings, or other background apps and services that consume bandwidth.
Solving Titanfall 2 Code 429 Error using GearUP Booster
In light of the issues encountered while playing "Titanfall 2", particularly the common code 429 error, the message shows 'connection to matchmaking server failed', gamers can utilize the GearUP Booster to alleviate such burdens. This game optimizer is a proven solution designed to enhance your gaming experience by reducing latency, preventing packet loss, and ensuring a reliable network connection. By ingeniously optimizing network settings and effectively prioritizing bandwidth, GearUP Booster ensures swift and unimpeded in-game downloads. This means you can update and get back into the captivating gameplay of "Titanfall 2" without any interruptions or tedious waiting periods.
More than just a gaming aid, GearUP Booster exhibits a degree of versatility that makes it compatible with over thousands games and all gaming platforms. Its user-friendly interface provides simplicity and ease-of-use, making it accessible for all kinds of gamers. Apart from these, its exclusive Adaptive Intelligent Routing technology stands out by significantly reducing packet losses to ensure a smoother and more enjoyable gaming experience.
Step 1.Click the button below to download GearUP Booster.

Step 2.Search for Titanfall 2.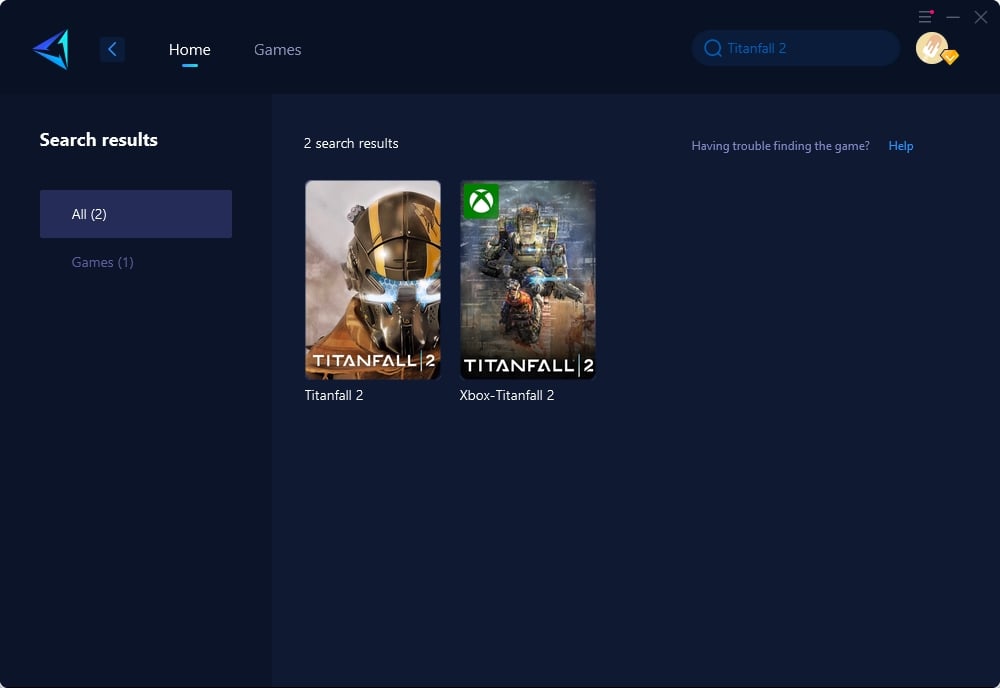 Step 3.Select your desired server and node.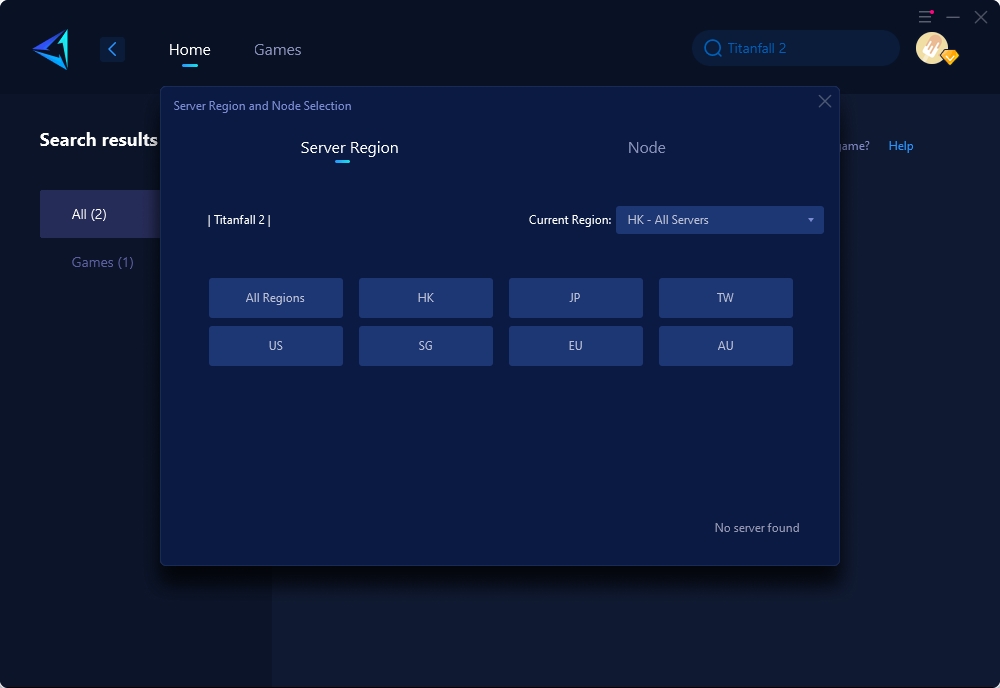 Step 4.Click "Confirm" and GearUP will automatically optimize your network. After that, you can start the game.
Other Ways to Fix Titanfall 2 Connection Failed
Certainly, there are other methods you can try as well, but these methods often require manually adjusting complex computer configurations. If you don't have specialized knowledge, there is a possibility of triggering other errors and it may not be as straightforward and convenient as using GearUP Booster.
Network driver update procedure

Having an outdated network driver can lead to various issues, impacting both your network adapter and overall PC performance. To address this concern, follow these steps to update your network driver using either Device Manager or a third-party driver updater tool:

Click on the Windows icon and type "Device Manager" in the search bar, then open it.
In Device Manager, locate and double-click on the "Network Adapters" section.
Right-click on your internet adapter and select "Update driver."
Choose the "Search automatically for drivers" option.
If the Update Driver Wizard identifies a suitable update, proceed with installing it.
Restart your PC after completing the driver update process.
Resetting Network Settings

Certain network settings stored on your PC can sometimes cause problems, especially if they are outdated or don't align with changes in your home network or internet service provider (ISP). To address the error code 429 in Titanfall 2, you can restart these settings using Command Prompt. Here's how:

Click on the Windows icon and type "Command Prompt" in the search bar, then open it.
Copy and paste the following commands one by one into Command Prompt, and press Enter after each command:

ipconfig /flushdns
ipconfig /registerdns
ipconfig /release
ipconfig /renew

netsh winsock reset
netsh winsock reset network
After executing these commands, restart your PC.

Please note that performing these steps will reset your network settings, so you may need to reconfigure any custom settings or reconnect to your network after restarting your PC.
This article discusses the common problem encountered in Titanfall 2, particularly the code 429 error, and how it can be resolved using GearUP Booster. This gaming optimizer can resolve issues like latency, packet loss and unreliable network connection by optimizing network settings and prioritizing bandwidth, ensuring a smooth gaming experience. It is compatible with many games and platforms and is easy to use.