How to Fix The Finals Kicked From Server (Error Code -1)
2023-11-16
The Finals, a first-person shooter by Nexon subsidiary Embark Studios, known for team-based matches on environmentally-destructible maps, compelling players to utilize the environment strategically. Despite being one of the most popular games, many encounter "Kicked From Server" errors displaying an Error Code -1, forcing players back to the main menu.
Reasons of The Finals Kicked From Server Error
Network connectivity issues, including high latency and instability

Server problems such as capacity overload or maintenance

Excessive online player traffic leading to server congestion

Geographic distance between the player and the game server affecting connection quality

Latency spikes caused by fluctuating network conditions
Fixes of The Finals Kicked From Server error
Issues like network congestion and instability may lead to this error. When facing intricate network configurations, GearUP Booster serves as a specialized optimization tool specifically designed for gaming traffic. Through intelligent algorithms, it helps players bypass network congestion and ensures stable and efficient information transmission between players and servers.
GearUP Booster requires no specialized networking knowledge; it optimizes all settings based on actual network conditions. Its adaptive intelligent routing technology selects the most suitable connection routes based on your geographical location. This not only mitigates "Kicked From Server" errors but also reduces latency and packet loss in The Finals, enhancing your chances of victory.
Advantages:

Resolves The Finals network issues.

Incorporates exclusive technologies.

Offers a 3-day free trial with subscription-based payment.

Supports thousands of games.

Ensures secure data transmission.
Step 1: Download GearUP Booster

Step 2: Search The Finals.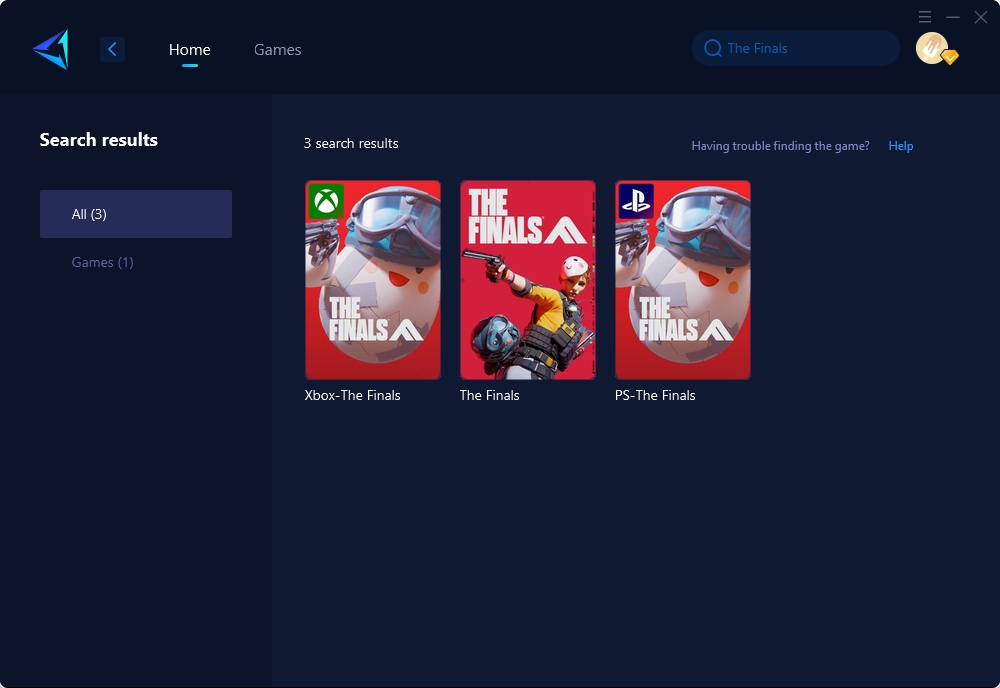 Step 3: Select Game Server and Node.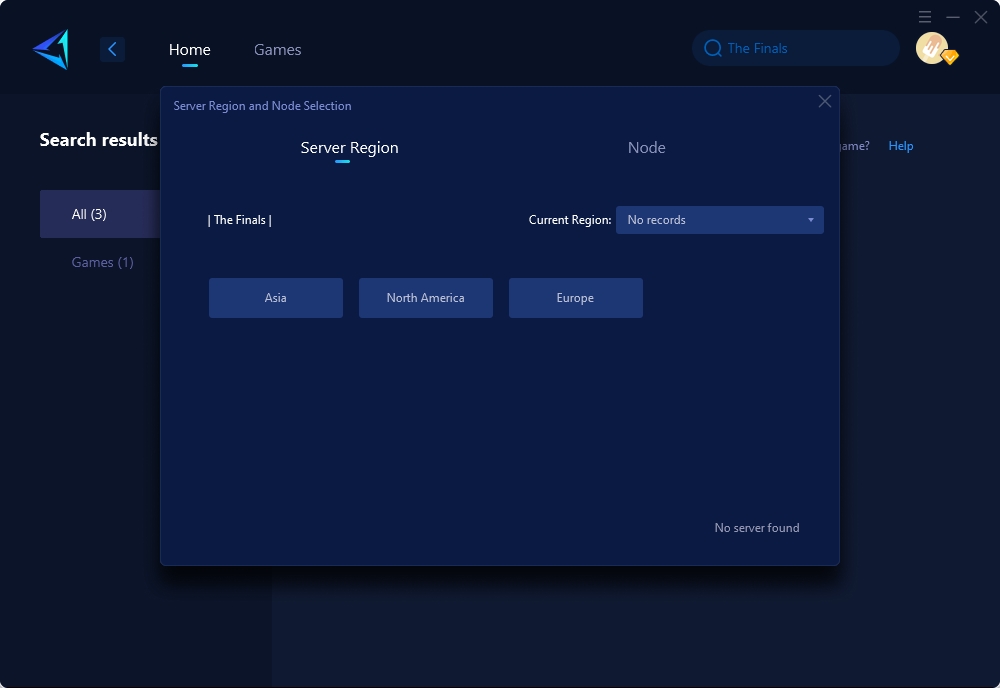 Step 4: Click "Confirm" first, and then launch the game.
Other Methods to Address The Finals Kicked From Server Issue (Error Code -1)
Checking for game updates: Make sure to keep the game updated to the latest version, as updates may contain fixes for server connection issues.

Contacting customer support: If the problem persists, reaching out to the game's customer support team for direct assistance can often provide insight or solutions for resolving connection-related problems.

Wait for game server fixes: It's possible to wait for Embark Studios to address capacity issues and optimize server performance during the Open Beta phase. However, this approach involves potential downtime and frequent interruptions as improvements are made.

Adjust server location settings: If the game allows manual selection of server locations, consider changing to a region different from your own. Alternatively, if you've set specific matchmaking regions, switching back to automatic could potentially mitigate the risk of being kicked from the server. Nevertheless, altering server settings comes with no guarantee of preventing future disconnections.
In conclusion, adopting GearUP Booster not only resolves the frustrating "Kicked From Server" problem, but it also elevates the overall gaming experience by providing a stable and optimized network connection specifically tailored for gaming needs. With its comprehensive approach to addressing networking issues, GearUP Booster emerges as an indispensable tool for avid gamers seeking seamless gameplay and victory in The Finals.