Fix Roblox Error Code 272 Fast
2023-08-30
Roblox is a highly popular online gaming platform that offers a wide range of games and experiences to players. With its immersive gameplay and creative possibilities, Roblox has attracted millions of users worldwide. However, one common challenge that players often encounter is Roblox Error Code 272. It's important to note that experiencing this error does not mean it's a problem unique to you. Many players have reported encountering this error, but fear not, as this article will guide you through effective methods to resolve Roblox Error Code 272.
Roblox Error Code 272 occurs for various reasons, and understanding them can help in finding a suitable solution. One common cause is the presence of game mods or exploit programs installed on your PC. These modifications or exploits can interfere with the smooth functioning of Roblox. Additionally, other factors such as background applications or startup services, corrupted Roblox files, firewall settings blocking game startup, accumulated cache files, or network-related issues can also trigger this error. By identifying these potential causes, we can proceed with the right troubleshooting steps.
How to Fix Roblox Error Code 272
If your Roblox Error Code 272 issue is due to network problems, GearUP Booster is your solution. This product has extensive experience in network optimization and deploys network nodes worldwide, even in areas with poor infrastructure. It effectively reduces game latency, ping, and packet loss, thus resolving Roblox Error Code 272. Please note that it is not a VPN tool, but it offers the following features:
Solves Roblox Error Code 272.

Easy to use without requiring technical expertise.

Exclusive adaptive intelligent routing technology.

Offers a 3-day free trial for new users.

Subscription-based payment with multiple options.

Supports thousands of games.
Step 1: Download and install GearUP Booster.

Step 2: Search for Roblox.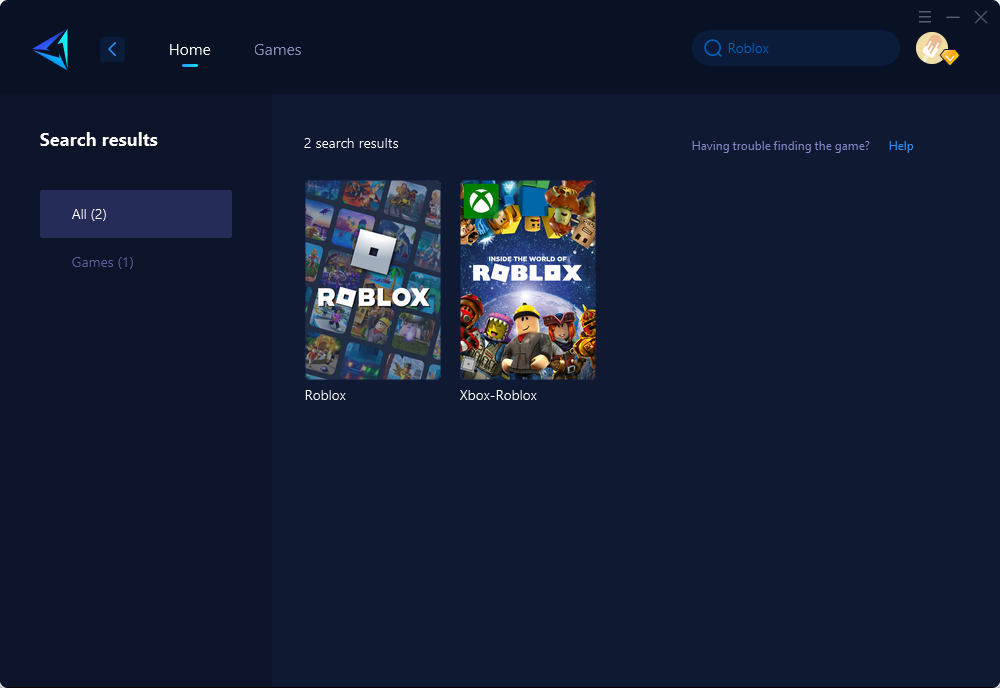 Step 3: Select the desired server and node.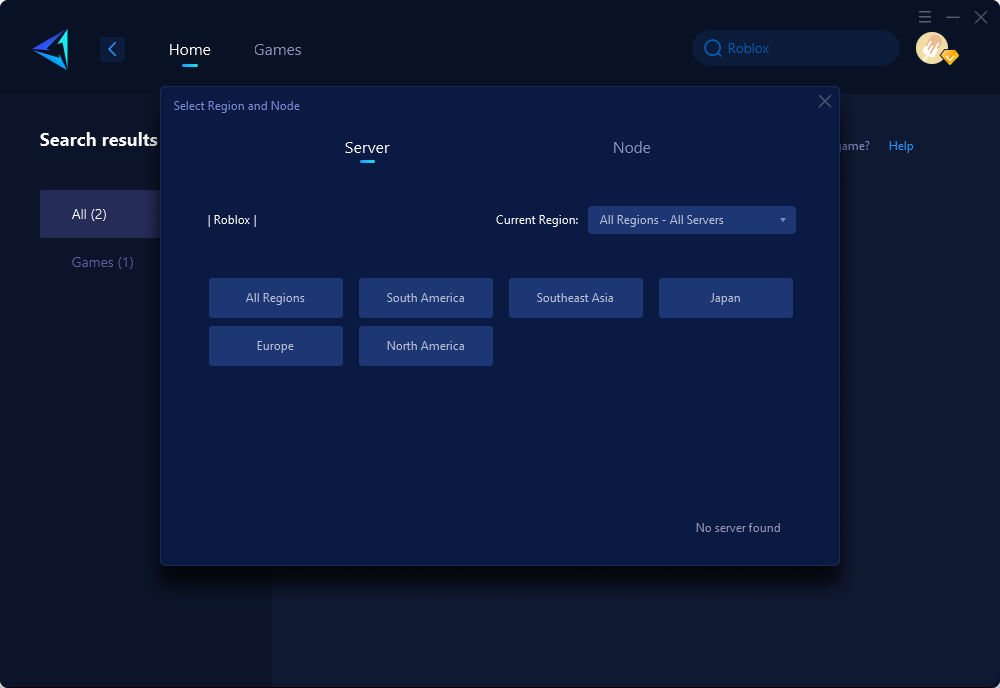 Step 4: Click confirm, and GearUP Booster will automatically boost.
For console players, our game router hardware, HYPEREV, is a suitable choice. It simplifies the connection process, ensuring network stability through a physical Ethernet connection. Once connected, you can control it using a mobile app without any additional steps. HYPEREV is available for purchase on Amazon and AliExpress.
For mobile players, GearUP Mobile Booster is the ideal solution. Download and install it from the app store, then enjoy one-click acceleration. The entire process is simple and user-friendly.
Additional methods to solve Roblox Error Code Crossbow
Perform basic checks:

Disable game modifications: Roblox Error Code 272 may be related to mods and exploits. Disable them, regardless of their usage.

Check your internet connection: Visit the Google Speed Test page to ensure your internet connection is stable. This error might be due to poor internet connectivity.
If the basic methods mentioned above are ineffective, you can try the following advanced methods. However, be cautious as they may be complex and could potentially cause irreversible errors:

Allow Roblox through the firewall: Sometimes, firewall settings can block Roblox from connecting to the servers properly. By adding Roblox to the list of allowed applications in your firewall settings, you can ensure unrestricted access and potentially eliminate the error.

Delete cache files: Over time, cache files can accumulate and cause issues with game performance, including error codes like Crossbow. Clearing the cache files associated with Roblox can help resolve the error. Instructions for deleting cache files can vary depending on your operating system, so it's recommended to follow specific guidelines for your system.

Restart network settings: Network-related issues can sometimes trigger Minecraft Error Code Crossbow. Restarting your network settings can refresh the connection and resolve any temporary conflicts. Simply restart your router/modem and computer to see if it resolves the error.
In summary, encountering Roblox Error Code 272 can be frustrating, but with the methods described in this article, you can effectively resolve the issue. Remember, you're not alone in facing this challenge, as many players have experienced it before. By following the provided solutions and implementing network optimization tools like GearUP Booster or using the HYPEREV game router for console gaming, you can enhance your gaming experience and minimize the occurrence of Roblox Error Code 272. Enjoy a smoother and more enjoyable journey in the virtual world of Roblox!