Fix Red Dead Online Matchmaking Failed
2023-09-06
Red Dead Online is an online game that has attracted millions of players since its launch. Despite its popularity, the issue of "Red Dead Online Matchmaking Failed" persists and troubles many players. This error typically occurs with the "Matchmaking failed to find a session" notification. But don't get discouraged, as this article will thoroughly analyze the causes and solutions.
Causes and Effects of Red Dead Online Matchmaking Failed

The following factors can lead to "Red Dead Online Matchmaking Failed" and result in negative consequences:

Server issues: Unstable servers can disrupt connections and affect the matchmaking process.

High player volume: A large number of players trying to access Red Dead Online during peak hours can overload matchmaking servers, leading to delays and connection problems.

Region restrictions: Sometimes, matching issues arise due to regional restrictions, making it difficult for players to find others to play with.

Network configuration: Firewall settings, port forwarding, or network congestion can interfere with the game's ability to connect to matchmaking servers.

Game updates and patches: Matchmaking issues in Red Dead Online can sometimes result from recent game updates or patches introducing errors or compatibility problems that disrupt the matchmaking process.
Optimizing Network with GearUP Booster for Red Dead Online
When encountering Red Dead Online Matchmaking-related issues, optimizing your network is the crucial first step. GearUP Booster is a tool designed specifically for network optimization. It reduces latency, minimizes packet loss, enhances network stability, and ensures smooth connections with servers and other players, preventing Matchmaking Failed situations. Its global network nodes and intelligent algorithm adjust routes based on your location and selection, providing the best possible connection. Many players have reported positive experiences with this user-friendly tool. Other advantages of GearUP Booster include:

Effective solution for Red Dead Online Matchmaking Failed.

Free 3-day trial for new users.

Flexible subscription options.

Exclusive adaptive intelligent routing technology.

Years of game acceleration experience.
Step 1: Download and install GearUP Booster.

Step 2: Search for Red Dead Online.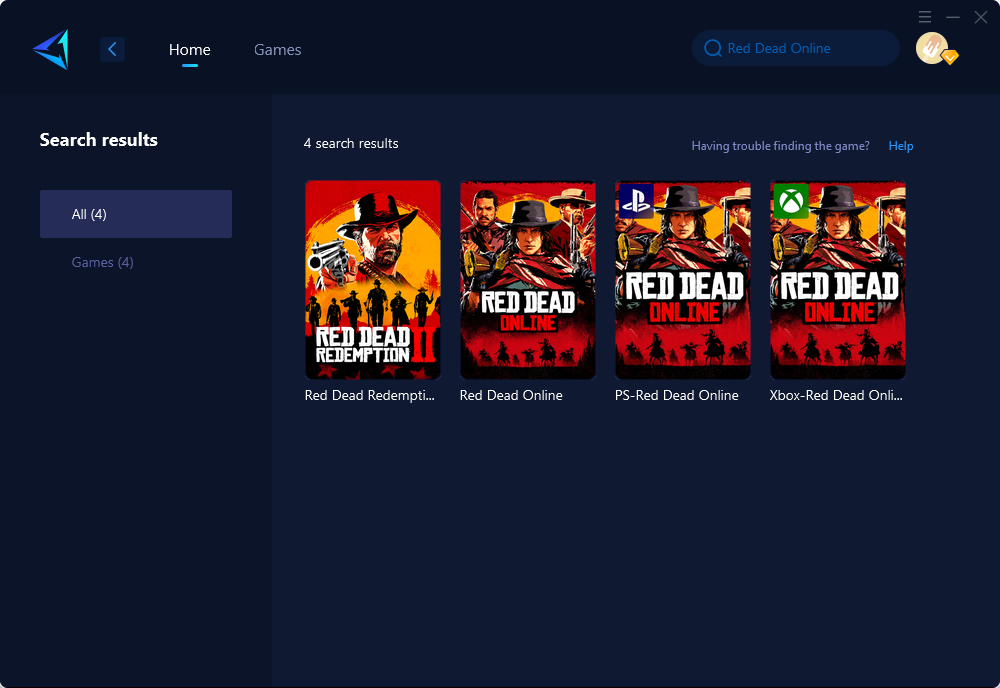 Step 3: Select the desired server and node.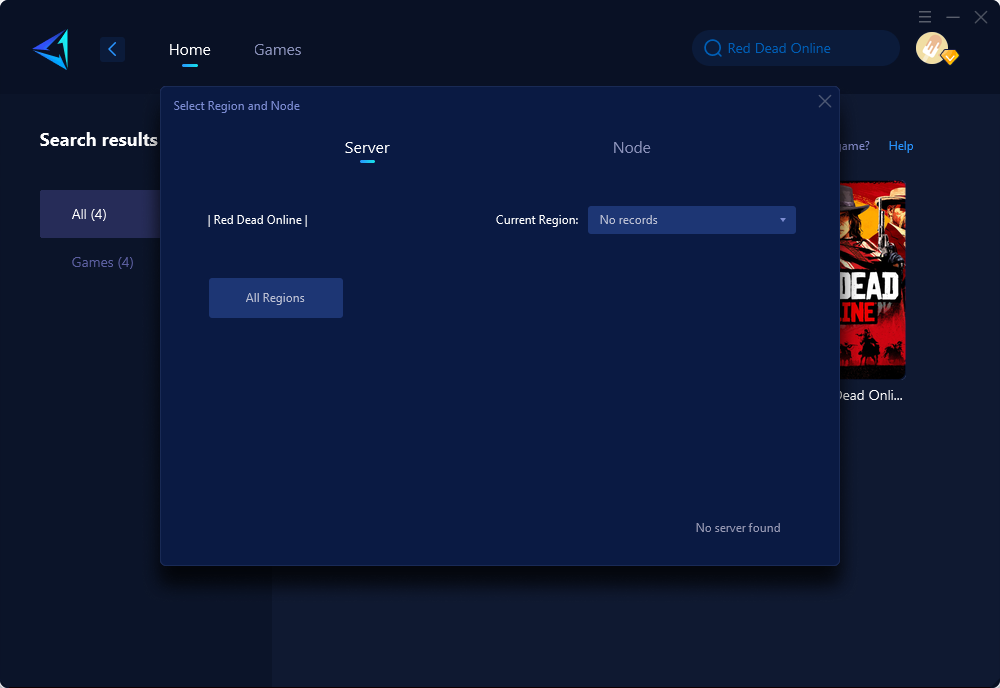 Step 4: Click confirm, and GearUP Booster will automatically boost.
If you prefer playing Red Dead Online on consoles and want to boost without using PC's Share Mode, GearUP offers the exclusive accelerator hardware called Hyperev. It is a portable and user-friendly network tool that accelerates Red Dead Online via a wired connection. Additionally, it acts as a Wi-Fi extender, improving network signals in your location. Hyperev can be purchased anytime, anywhere on platforms like Amazon and AliExpress.
Other Solutions for Red Dead Online Matchmaking Failed
In addition to the mentioned solutions, the following methods can help resolve Red Dead Online Matchmaking Failed.
Troubleshoot basic issues:
Ensure a stable internet connection, or try restarting your router if necessary.

Wait for a while and retry, as some game servers may reach load limits temporarily, which can resolve on their own.

Check official Red Dead Online server status pages or related forums to confirm that the issue is not on the game server's end.

Sometimes, simply restarting the game can solve matchmaking problems.

Ensure your game has the latest patches and updates.
In addition to the basic troubleshooting methods mentioned earlier, here are two advanced solutions that can be attempted. However, it is important to note that these methods are more complex and may carry risks. Use them with caution and only if you have the necessary expertise:
Refresh DNS:
Press the Windows key + R to open the Run dialog box.

Type "cmd" and press Enter to open the Command Prompt.

In the Command Prompt, type "ipconfig /flushdns" (without quotes) and press Enter.

Wait for the process to complete, then restart your computer and try playing Red Dead Online again.
Run Steamservice.exe:
Close the Red Dead Online game and exit Steam.

Press the Windows key + R to open the Run dialog box.

Type "services.msc" and press Enter to open the Services window.

Scroll down and locate the "Steam Client Service" in the list.

Right-click on "Steam Client Service" and select "Restart" from the context menu.

Wait for the service to restart, then launch Steam and try playing Red Dead Online.
Conclusion
In conclusion, understanding the causes behind Red Dead Online Matchmaking Failed is crucial for resolving the issue. Start by optimizing your network using tools like GearUP Booster or the Hyperev hardware accelerator. If basic troubleshooting fails, you can try refreshing DNS or running Steamservice.exe. Remember to exercise caution when attempting advanced methods, as they may carry risks. By following these solutions, players can overcome Red Dead Online Matchmaking Failed and enjoy a smoother gaming experience.