Best Way to Fix NBA 2K24 Update Failed
2023-09-07
NBA 2K24 is a popular game that, like its predecessors, released updates after its launch. Whether you have the physical disc or digital version, online updates are necessary. However, some players encounter NBA 2K24 update failures. Don't panic! By reading this article, you'll gain an understanding of update failures and how to resolve them.
What causes NBA 2K24 update failures?
NBA 2K24 update failure can result in an unpleasant gaming experience. Several reasons contribute to these failures, including:

Internet connectivity: Slow or unstable internet connections can cause problems during the update process.

Server-related issues: Congestion, interruptions, or shutdowns on the NBA 2K24 servers can prevent successful connections for updates.

NBA 2K24 file corruption: Corrupted, defective, or missing installation files can trigger update problems.

Administrative permission issues: Lack of administrative privileges for NBA 2K24 may lead to update problems.

Conflicting programs: Windows security programs like firewalls may label NBA 2K24 as a virus and block it. Additionally, background-running startup programs can interfere with NBA 2K24 and cause update issues.
How to Fix NBA 2K24 Network Issues?
To address NBA 2K24 update failures, you can utilize GearUP Booster. As NBA 2K24 updates heavily rely on network connectivity, any fluctuations or occasional connection issues can lead to failures. GearUP Booster enhances network connectivity by reducing packet loss and instability. Unless the NBA 2K24 servers are down, GearUP effectively minimizes the occurrence of update failures because its network nodes are spread worldwide—providing optimal connection routes regardless of your location. Moreover, it reduces latency and congestion during online matches. Additional advantages include:

Effectively resolves NBA 2K24 update failures

Offers a free trial period of three days followed by a subscription-based payment model

Features exclusive Adaptive Intelligent Routing technology

Supports thousands of games and all gaming platforms

Simple operation with a user-friendly interface
Step 1: Download GearUP Booster

Step 2: Search NBA 2K24.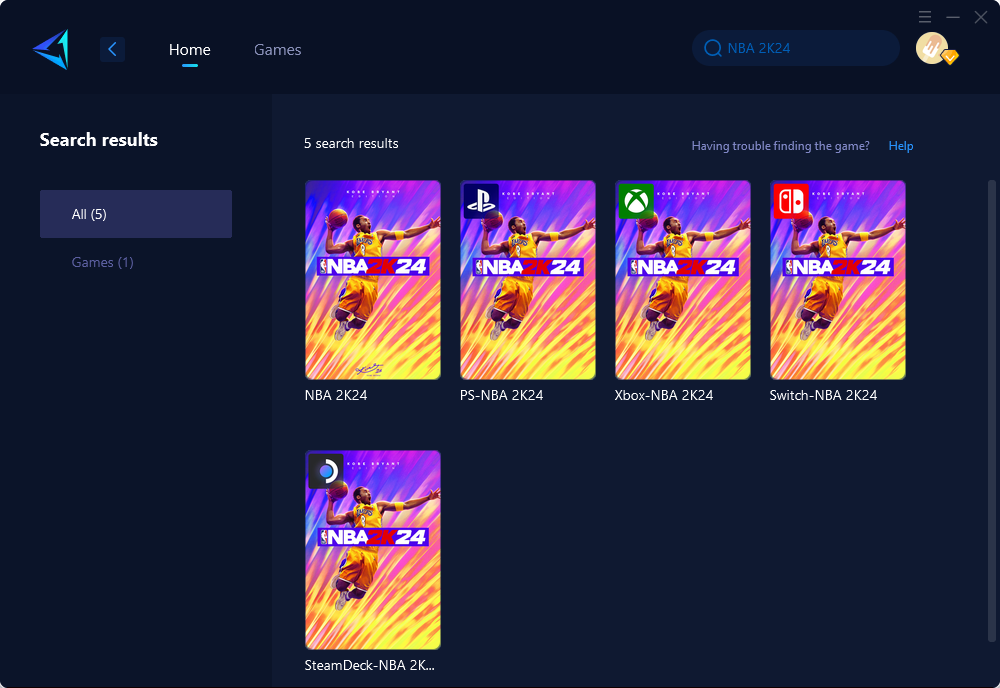 Step 3: Select Game Server and Node.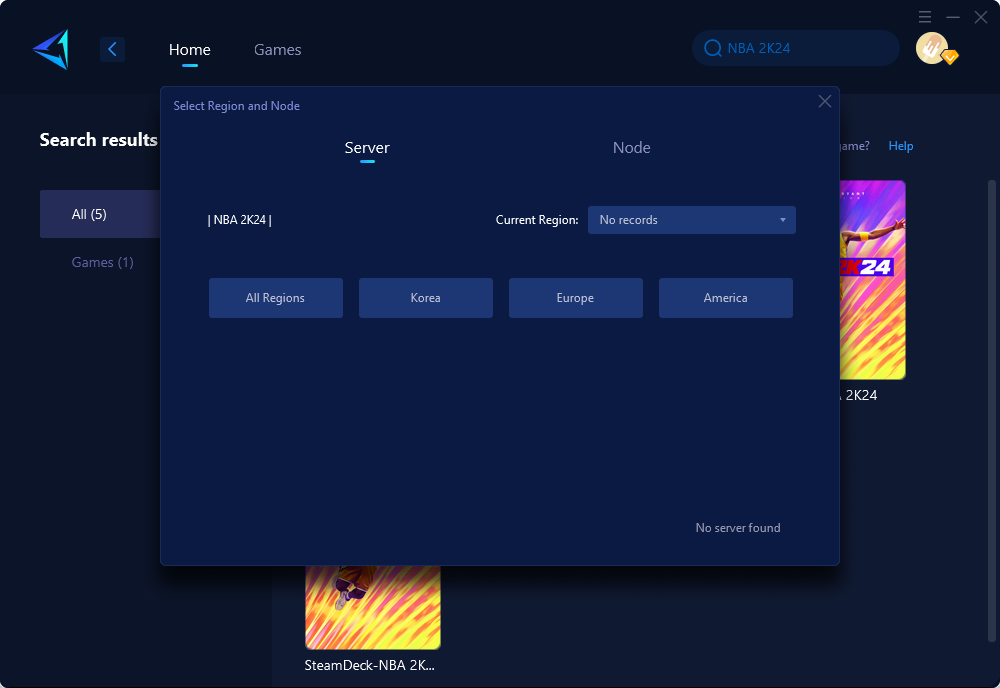 Step 4: Select the "Confirm" button and follow the setting steps on your console.
If you prefer playing the console version of NBA 2K24, we have a more convenient solution for addressing update failures and improving network speed—the Hyperev hardware device. It eliminates the need for using PC Share Mode separately by connecting Hyperev between your router and console device via an Ethernet cable while controlling it through the mobile app—a one-click boost feature is achievable with this hardware device available for purchase on Amazon and AliExpress.
Some Additional Methods to Try
In addition to these solutions for resolving failed Starfield downloads, consider other methods:

Confirm a stable internet connection for completing updates.

Check the status of NBA's servers to ensure they're running normally; consult their Twitter account if they're temporarily down.

Verify file integrity to remove corrupted or missing files in NBA.

Run NBA as an administrator.

Temporarily disable Windows security programs or add an exception for NBA in your firewall settings.

Disable startup applications or programs that might interfere with NBA's operation.

Restart your computer to refresh system settings.
If basic troubleshooting doesn't work effectively in solving Starfield download issues, you might try advanced methods such as:

Reset network: Resetting network settings can resolve update issues.

Clear cache: Deleting cache files can help resolve update problems.

Update network drivers: Updating network drivers can improve connectivity and resolve update failures.

Verify game files: Verifying game files ensures that the installation files are complete and not corrupted.
In conclusion,NBA 2K24 players may encounter failed updates which result in an unsatisfying gaming experience.Prevalent causes include poor internet connection,servers issues,file corruption,lack of administrative access,and conflicting software.Utilizing tools like GearUP Booster or hardware devices such as Hyperev improves network connectivity,addressing these problems.Be sure to follow basic troubleshooting steps,and consult professionals when attempting advanced solutions.With these methods,you can overcome failed updates in NBA 2K24.