[Fix]Mortal Kombat 1 Stuck on Loading Screen
2023-10-13
In this article, we'll be exploring why MK1 (Mortal Kombat 1) might get stuck on the loading screen, a common issue experienced by gamers. This usually happens due to certain underlying problems in your Windows 10 or 11 system that hinder the game from loading properly.
Resolve Mortal Kombat 1 Loading Screen Error with GearUP Booster
Given these potentially limiting issues with Mortal Kombat 1, what can players do to prevent being stuck on the loading screen? The answer may lie in the use of a gaming booster - more specifically, the GearUP Booster, a game optimizer service.
GearUP Booster could be the perfect fix for this stubborn loading screen error. It works by optimizing your network settings, reducing latency, and preventing packet loss, thus ensuring a stable network connection for gamers. What this means is that games load faster, gameplay becomes smoother and the chances of blockers like the loading screen error occurring, significantly decrease.
What's fantastic about GearUP Booster is that it supports over 2 thousand games and is compatible across all gaming platforms, thus making it a truly versatile tool for any avid gamer.
Step 1: Click the button to download GearUP Booster.

Step 2: Search for Mortal Kombat 1.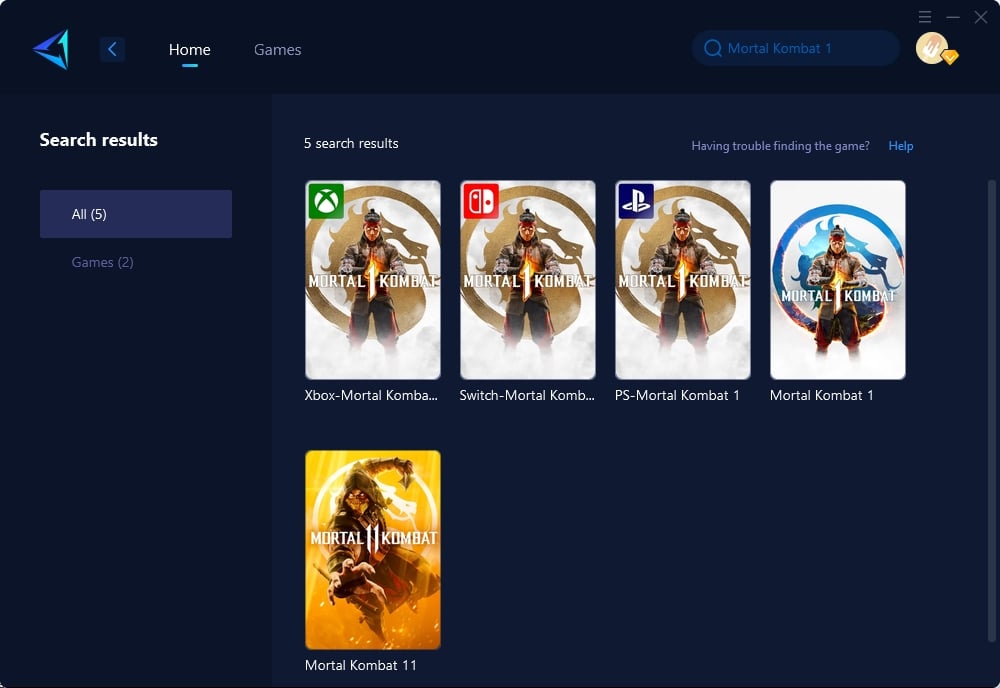 Step 3: Select a server and node.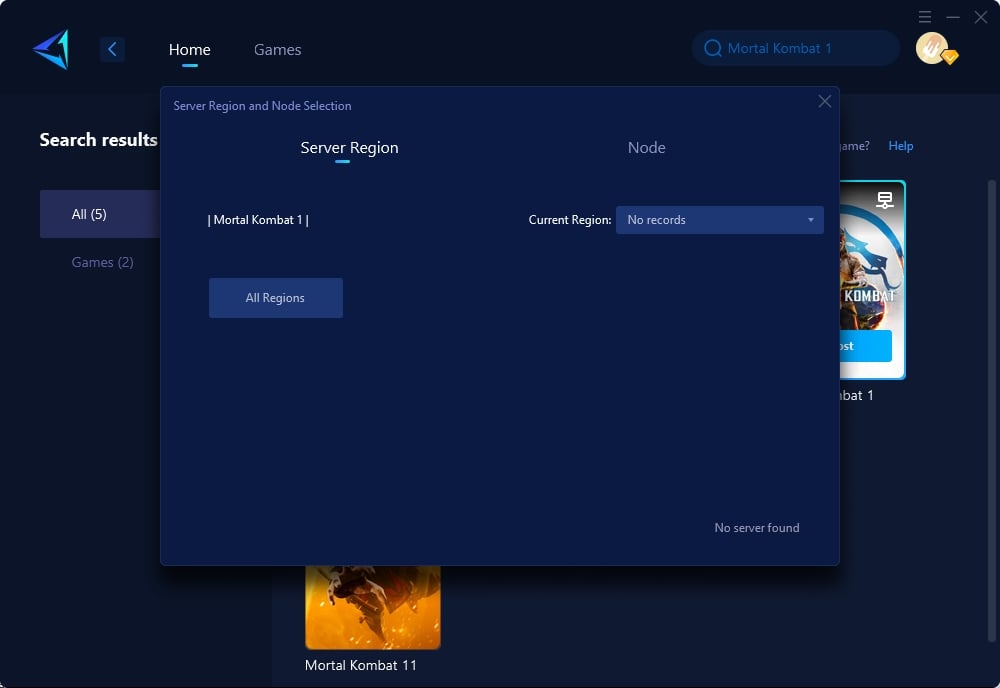 Step 4: Boost with a single click and then launch your game.
In addition to its simplicity and versatility, the GearUP Booster stands out due to its exclusive Adaptive Intelligent Routing Technology. This cutting-edge feature reduces packet loss, contributing to a smoother gaming experience and potentially eliminating issues like the pesky loading screen error in Mortal Kombat 1.
To add the cherry on top, GearUP Booster offers a free three-day trial so that you can experience firsthand the significant difference it can bring to your gaming performance.
Other Methods You Can Try
Indeed, there are alternative approaches that can be attempted, although these methods often involve manually modifying intricate computer settings. Without specific expertise, there is a risk of encountering additional errors, and the process may lack the simplicity and convenience provided by GearUP Booster.
Disable the in-game overlay

To address the issue of MK1 getting stuck on the loading screen or similar problems, you can try disabling the in-game overlay features. Here are the steps:

Open the Steam or the game launcher you are using.
Go to its Settings, as shown in the screenshot.
Then, navigate to the In-game tab.
Untick the Enable the Steam overlay while in-game option.
Click on OK to save the changes.
Relaunch Steam.

If you have the GeForce Experience app, make sure to disable the overlay feature from there as well.
For Epic Games Launcher users, you can go to the C:\Program Files (x86)\Epic Games\Launcher\Portal\Extras\Overlay directory and rename the EOSOverlayRenderer-Win64-Shipping.exe and EOSOverlayRenderer-Win32-Shipping.exe files to something else. This should resolve the issue.
Tweak Windows graphics preference

To optimize your loading times and prevent being stuck on the loading screen in Mortal Kombat 1, it is important to utilize the best available GPU. Follow the steps below to switch your GPU settings:

Press Win + I on your keyboard to open Windows Settings .
Go to System and click on Power .
Next to Power mode , click on the drop-down menu and select Best performance .
Now, navigate to Display under the System tab.
Locate Graphics and select Mortal Kombat 1 .
Click on Options and enable High Performance .
Finally, click on Save and restart Windows to apply the changes.
Conclusion
This article discusses the issue of Mortal Kombat 1 getting stuck on the loading screen and introduces GearUP Booster as a solution. GearUP Booster is a game optimizer service that not only optimizes network settings and reduces latency to ensure a stable network connection but also accelerates game loading speed.