Honkai Star Rail Won't Launch [Quick Fix]
2023-10-09
While playing Honkai: Star Rail, players might encounter the inability to launch the game due to various reasons. The common issues include inadequate system specifications, unnecessary background apps running, difficulties with Windows permissions, corrupted game files, an outdated GPU driver, problems with Windows Firewall, enabled test mode, and accumulated cache files. Each of these factors could adversely impact the game's performance, creating obstacles for gamers.
Methods for Fixing Honkai Star Rail Won't Launch
1. Update the GPU driver
Time required: 5 minutes
To avoid launching and performance problems in Honkai Star Rail, ensure that your GPU driver is up to date. Follow these steps:

Click on the Windows icon and type "Device Manager" in the search bar, then open it.

Double-click on the "Display Adapters" section.

Right-click on your GPU and select the "Update driver" option.

Choose the "Search automatically for drivers" option.

Install the driver update.

Restart your PC.
2. Disable test mode
Most gamers typically do not require this feature, as it is known to potentially cause launching issues in Honkai Star Rail. Therefore, we recommend disabling it. To do so, please follow these steps:

Click on the Windows icon and search for "Command Prompt".

Select the Command Prompt tool from the search results.

Type bcdedit -set TESTSIGNING OFF and press Enter.

Type "Exit" and press Enter to close Command Prompt.

Restart your PC.
By performing these actions, you can disable the feature that may be causing problems when launching Honkai Star Rail.
Optimize Honkai: Star Rail Gaming Experience with GearUP Booster
BTW, Honkai: Star Rail network issues can be efficiently mitigated by using the GearUP Booster, a high-performance game optimizer. The GearUP Booster is specifically designed to optimize your gaming experience by reducing latency, preventing packet loss, and stabilizing network connections. Moreover, it supports over a thousand games and is compatible with all gaming platforms, making it the perfect solution for players of Honkai: Star Rail.
What sets the GearUP Booster apart from other game optimizers is its exclusive Adaptive Intelligent Routing technology. This advanced feature dramatically reduces packet loss, ensuring a more stable connection and improved gaming performance. With all these significant advantages, the GearUP Booster offers its potential users the additional benefit of a free three-day trial. This trial allows gamers to witness the remarkable improvements in their gaming experiences before making a commitment.
The GearUP Booster is impressively user-friendly, with an intuitive interface that simplifies its usage. Even if you're not tech-savvy, you can use GearUP to speed up your Honkai: Star Rail game effectively.
Step1. Download and install GearUP Booster by clicking the provided button.

Step2. Launch the program and search for Honkai Star Rail.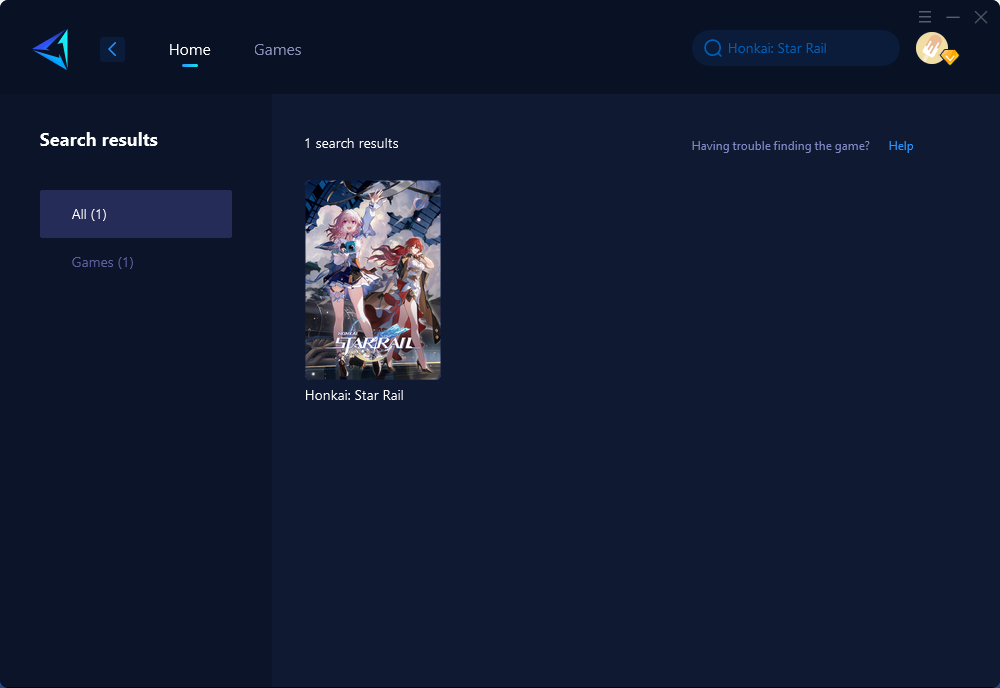 Step3. Select the server and node that are closest to your location for optimal performance.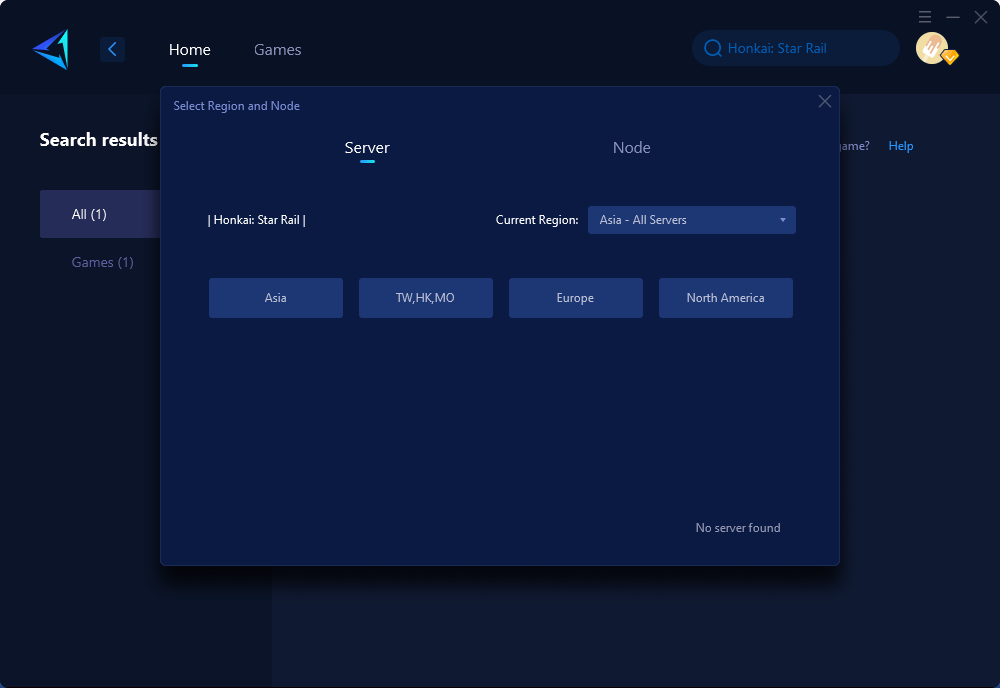 Step4. Click on the "confirm" button, and GearUP Booster will automatically optimize your network settings for Honkai Star Rail.
To sum up, for Honkai: Star Rail players experiencing difficulties launching the game, the GearUP Booster could be the optimal solution not only to launch the game but also to elevate your gaming experience by improving its speed and performance.
Conclusion
This article provides solutions for optimizing the gaming experience of Honkai: Star Rail. A significant recommendation is the use of GearUP Booster, a game accelerator that enhances network settings and bandwidth allocation for faster, smoother gameplay. It is compatible with many games and all gaming platforms, with user-friendly operation. Specific methods of using GearUP Booster for Honkai: Star Rail are detailed. Additionally, the article suggests updating the GPU driver and disabling test mode to prevent game launching and performance issues. Tools like Outbyte Driver Updater are recommended for automatic driver management.