[Fix]EA FC 24 Connection to Opponent Was Lost
2023-09-26
EA FC 24 is a popular game that allows players to engage in Pro Clubs gameplay. However, some players encounter an error message stating "Connection to Opponent Was Lost" indicating a network problem. In this article, we will explore the underlying causes of this issue and provide solutions for resolving it.
When dealing with network issues, it is essential to identify whether the problem lies with the server or the player's personal network. We recommend trying the following methods one by one.
How to Resolve Connection to Opponent Was Lost
If the issue stems from personal network problems, adjusting network configurations without expertise may not be advisable. Instead, consider using GearUP Booster, an efficient and intelligent software designed to optimize your connection. It matches the best connectivity routes based on your network environment, ensuring smooth connections between players and servers. With worldwide deployment of network nodes, GearUP can effectively address various network failures, such as high ping or packet loss in EA FC 24. Many users have praised its performance. Additionally, GearUP offers the following advantages:

Effectively resolves EA FC 24 Connection to Opponent Lost issues.

Utilizes adaptive intelligent routing technology.

Free trial for new users (3 days), followed by subscription-based pricing.

Supports thousands of games and all gaming platforms.

Easy-to-use interface requiring no specialized knowledge.
Step 1: Download and install GearUP Booster.

Step 2: Search for EA Sports FC.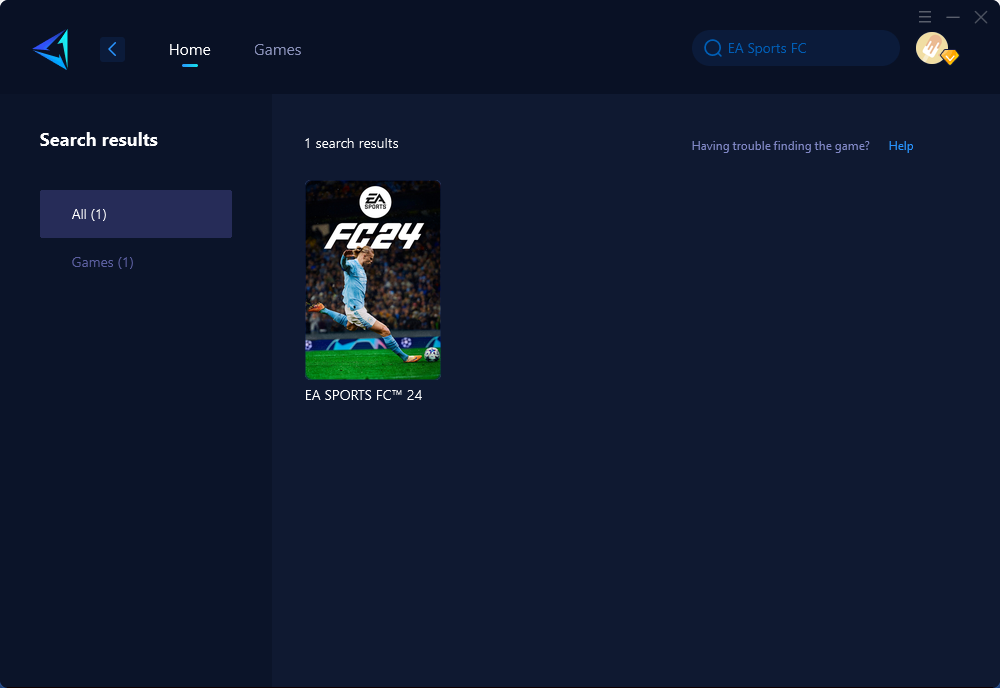 Step 3: Select the desired server and node.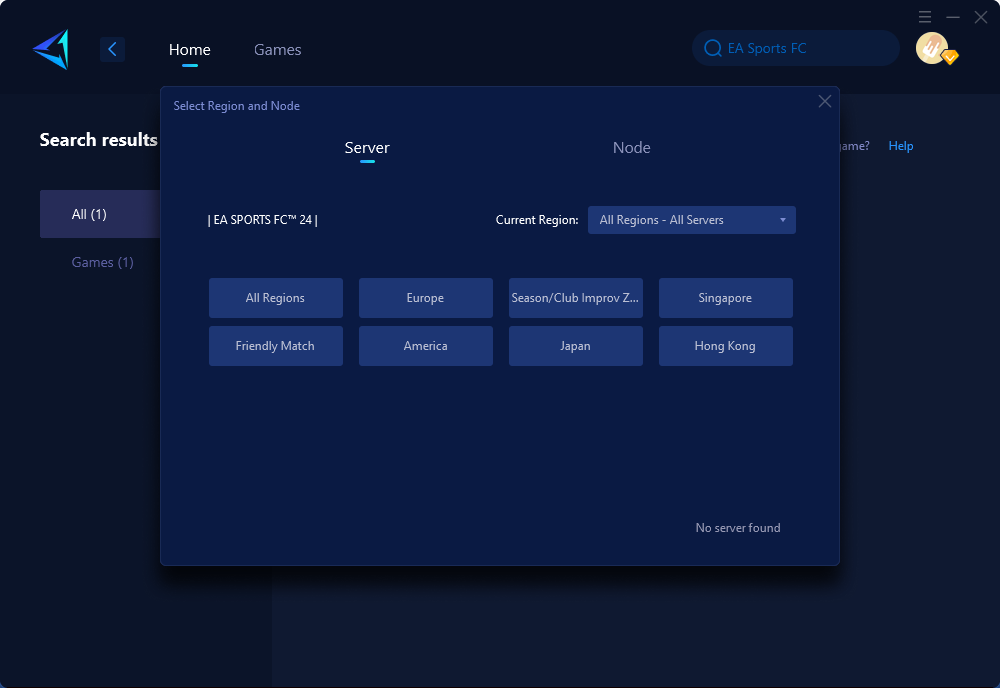 Step 4: Click confirm, and GearUP Booster will automatically boost.
For console players preferring EA FC 24 gameplay, if you don't want to simultaneously enable GearUP Booster on your PC using Share Mode for console acceleration, you can opt for HYPEREV—GearUP's hardware product—by connecting it between your console and router via an Ethernet cable and utilizing a mobile app for one-click boosting.
Other Methods for Connection to Opponent Was Lost
Here are additional methods to resolve EA FC 24 Connection to Opponent Lost issue; however, some of these methods require advanced networking knowledge and may lead to irreversible errors if used incorrectly.
1. Check Your Internet Connection: Verify if any limitations or blocks from your ISP are affecting gameplay due to inconsistent internet connections.

2. Verify if the opponent quit the game: Wait before concluding a network issue; it's possible that your opponent quit the match instead.

3. Check Server Status: Visit EA's official website or their social media handles for server maintenance announcements.

4. Disable Windows Firewall
Press the Windows key + R on your keyboard to open the Run dialog box.

Type "control firewall.cpl" (without quotes) into the Run dialog box and press Enter.

In the Windows Defender Firewall window, click on "Turn Windows Defender Firewall on or off" from the left sidebar.

Select "Turn off Windows Defender Firewall (not recommended)" for both Private network settings and Public network settings.

Click "OK" to save changes.
Conclusion
Encountering "Connection to Opponent Was Lost" in EA FC 24 during Pro Clubs gameplay can be frustrating due to network issues. By utilizing tools like GearUP Booster or implementing other troubleshooting methods listed above, players can effectively resolve this problem and enjoy uninterrupted gaming experiences on EA FC 24.