Fix CS2 Executable Not Found Error
2023-10-01
CS2 is one of the most popular shooting games in the world, and it has attracted millions of fans since its official release. However, some players have encountered a frustrating problem when they try to play the game: CS2 Executable Not Found. This error prevents them from launching the game normally, and it can be caused by various reasons. In this article, we will help you find and fix the problem, so you can enjoy the game without any hassle.
What is CS2 Executable Not Found Error?
The CS2 Executable Not Found error means that a file that is essential for running the game is missing. This can happen due to different factors, such as:

Interrupted downloads: If you had any launcher errors, internet problems, or canceled the download of the CS2 update, you might encounter the CS2 Executable Not Found error as a result.

Corrupted files: After updates, patches, bug fixes, and other game related installations, the main files can get corrupted which might cause various errors such as the "Executable Not Found" glitch in Counter Strike 2.

Conflicts with other software: Background applications, outdated drivers, and out-of-date processes could lead to conflicts between them and Counter Strike 2.
How to Fix CS2 Executable Not Found Error?
There are several methods that you can try to fix the CS2 Executable Not Found error. However, some of them require advanced computer knowledge, and they might cause irreversible damage to your computer if you are not careful. Please use them at your own risk. Here are some of the methods that you can try:

Exit Steam Completely: Make sure you completely exit out of the Steam client.

Delete 'appcache' Folder: Navigate to your Steam installation folder (usually C:\Program Files\Steam). Delete the 'appcache' folder.

Restart Your Computer: After deleting the 'appcache' folder, restart your computer. Attempt to launch the game through Steam after the restart.

Check Anti-Virus Software: Ensure your anti-virus software isn't blocking the game's .exe file. Open your anti-virus software and locate the area where you can make exceptions for programs. Add Steam and the CS2 to the exceptions list. Check the quarantined section of your anti-virus to see if the Steam .exe file or the game's .exe file is present. If so, mark them as safe and restore them.

Allow CS 2 through Firewall: Open Firewall Settings. Press on Allow an App through firewall, then press on Change Settings. Click on Allow another app, then Browse and then Add.

Verify Integrity of Game Files: Right-click on CS2 in Steam. Click on Properties, then Installed files. Select "Verify integrity of game files". This should fix any missing .exe files.

Restart and Check for Game Updates: After verifying the game files, restart your PC and check for any game updates on Steam.

Additional Steps: If the above steps don't resolve the issue, you can refer to the official Steam Support article.
How to Use GearUP Booster to Solve CS2 Network Problems?
If you are also troubled by CS2 network problems, but you don't know how to solve them, you are not alone. There are many reasons for network failures, and you may not have the expertise to know where to start. After all, it might lead to unknown problems. That's why we recommend you to use GearUP Booster, a professional game network optimization software that is specially designed to solve network latency, packet loss, high ping, and network congestion that you don't know why.
It uses exclusive technology that finds the best solution for you through global network nodes and intelligent algorithms. And all this is done automatically by GearUP, without any professional knowledge required. It has received rave reviews from many CS players. If you are interested in it, you can first learn about its advantages:

Effectively solve various network problems of CS2.

Support thousands of games, including all popular games.

Exclusive adaptive intelligent routing technology.

Protect data security.

3-day free trial, subscription-based payment.
Step 1.Click the button below to download GearUP Booster.

Step 2.Search for CS2 to locate the game.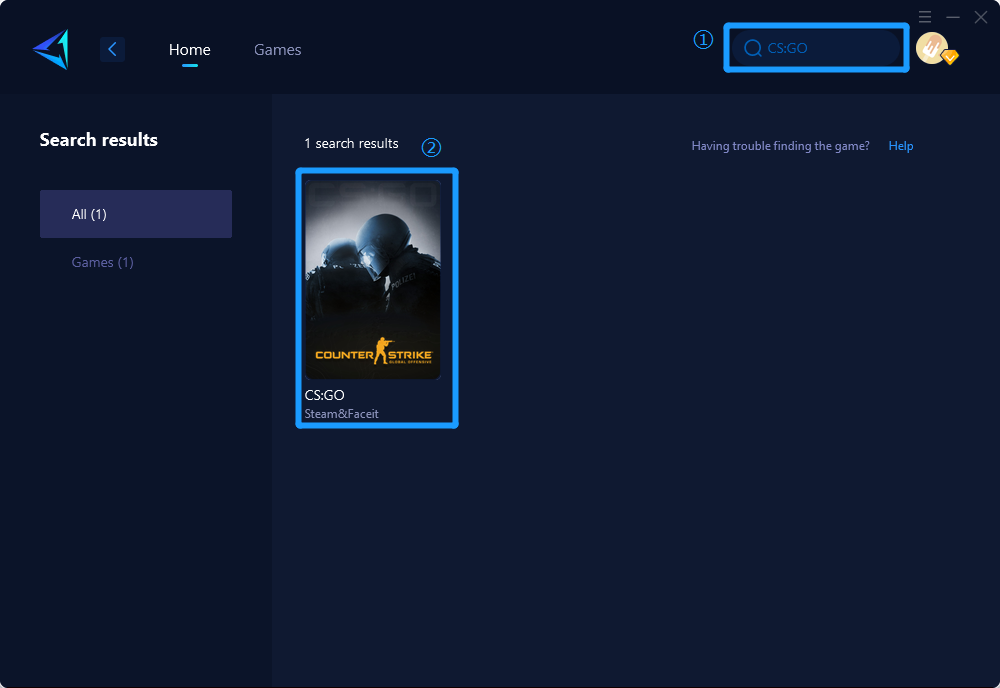 Step 3.Select your desired server and node.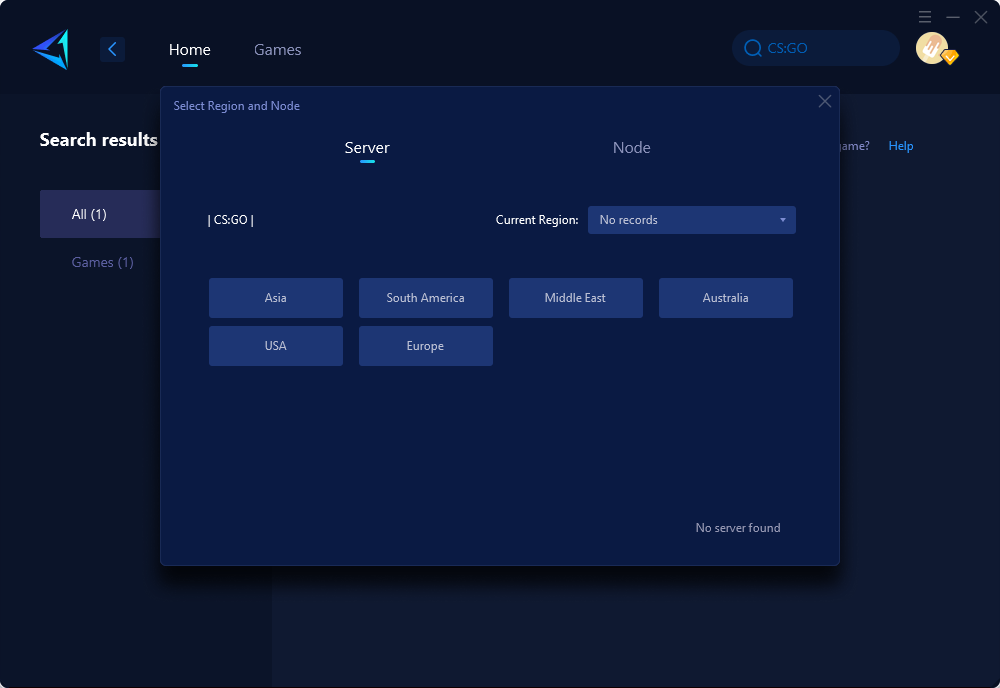 Step 4.Click "Confirm," and GearUP will optimize your network for you.
Conclusion
We hope this article has helped you fix the CS2 Executable Not Found error and improve your network performance with GearUP Booster. CS2 is a great game that deserves your attention, and we want you to have the best gaming experience possible. If you have any questions or suggestions, please feel free to contact us. Thank you for reading!