[Fix]CS2 Can't Connect to Official Server Issue
2023-09-28
Counter-Strike 2 (CS2) is one of the most popular and exciting online multiplayer first-person shooter games in the world. Millions of players enjoy the thrill and challenge of competing with other players in various modes and maps. However, since the game was updated recently, some players have encountered a frustrating problem: they can't connect to the official server and get the message 'Failed to reach any official servers'. If you are one of them, don't worry. In this article, we will help you find and fix this issue.
What Causes CS2 Can't Connect to Official Server Issue
There are many possible reasons why you can't connect to the official server in CS2. It could be a server issue, or it could be a problem with your local network. Either way, it affects your gaming experience and prevents you from enjoying the game. Some of the effects of network issues on gaming are:

High latency or ping: This means the time it takes for your data to travel from your device to the server and back is too long, which causes delays and lags in the game.

Packet loss: This means some of the data packets that are sent or received are lost or corrupted, which causes glitches and errors in the game.

Network congestion: This means the network is overloaded with too much traffic, which causes slowdowns and interruptions in the game.
How to Fix CS2 Can't Connect to Official Server Issue
The first thing you should do is check the status of the game's server. You can find out the latest information from social media or official announcements. If there is a server outage or maintenance, you just have to wait until it is resolved.
If the server is working fine, then you need to dig deeper into your local network issues. Since network issues are very complex, most players don't have professional network knowledge. Does that mean you can't fix this problem? Actually, you can try GearUP Booster, a professional game network optimization software.
It is an intelligent and automatic tool that can optimize your connection route based on the server you choose. Everything is done automatically after you make your choice. Even if you are a network newbie, you can easily optimize your network. Many CS:GO players have given positive feedback on it. Besides, it has many advantages:

Effectively solve CS2's latency, packet loss, and network congestion issues.

Support thousands of games, not just CS2.

Free trial for 3 days, subscription-based payment.

Exclusive adaptive intelligent routing technology.

Years of accumulated game boost experience.
How to Use GearUP Booster
If you want to know how to use GearUP Booster to optimize CS2 can't connect to official server issue, please follow these steps:
Step 1.Click the button below to download GearUP Booster.

Step 2.Search for CS:GO or CS2 to locate the game. Please note that CS2 is an upgraded version of CS:GO, so both games utilize the same acceleration options.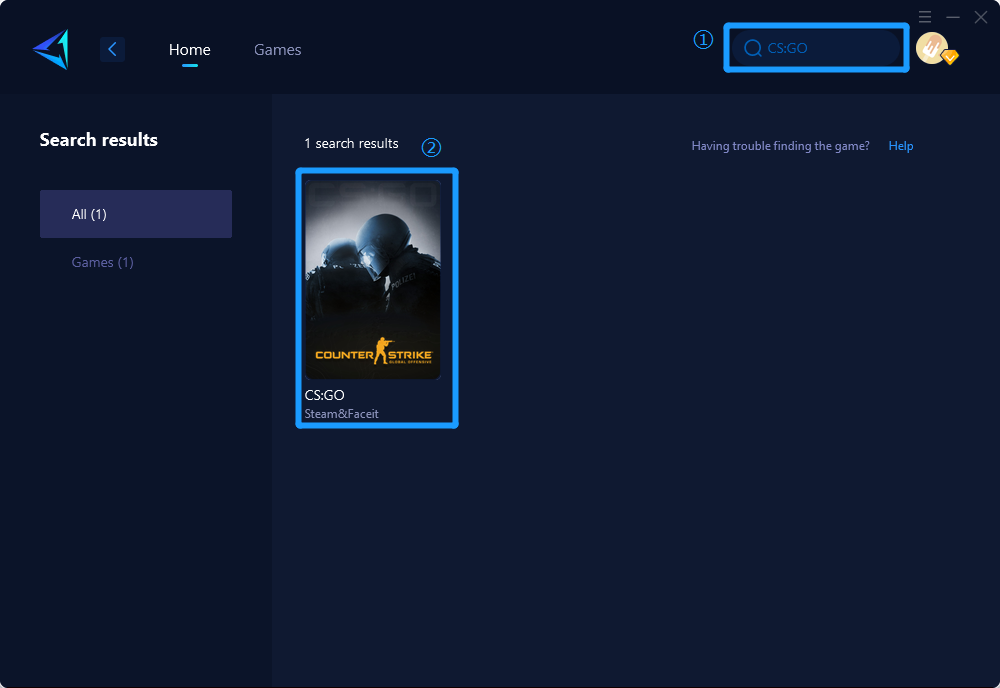 Step 3.Select your desired server and node.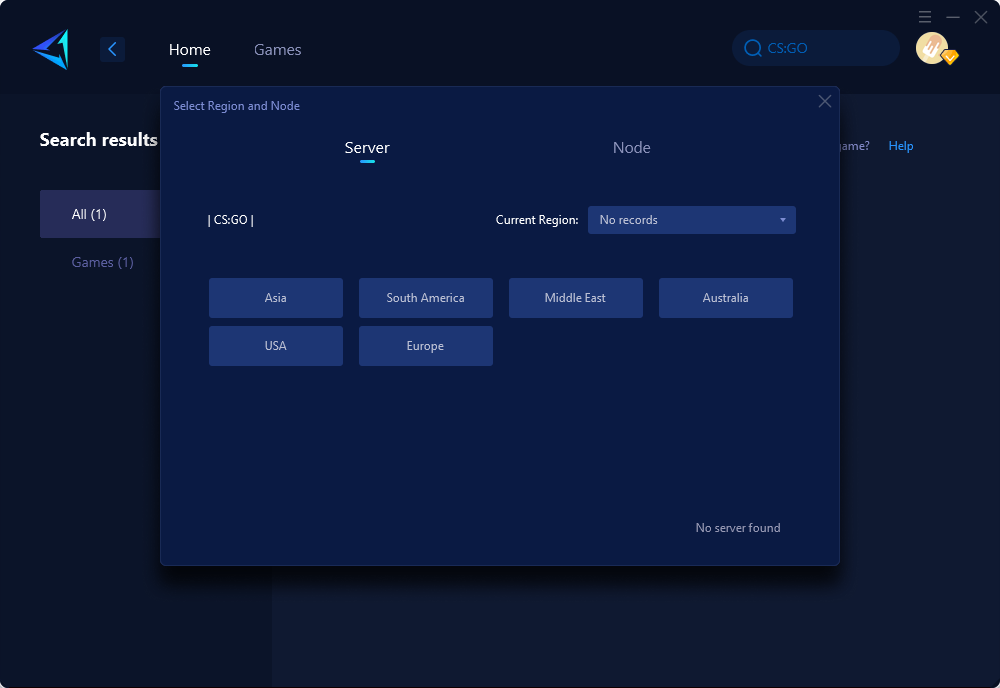 Step 4.Click "Confirm," and GearUP will optimize your network for you.
Conclusion
CS2 can't connect to official server issue is a common and annoying problem that many players face. However, with the help of GearUP Booster, you can easily fix it and improve your gaming performance. GearUP Booster is a reliable and effective game network optimization software that can help you solve various network issues and support many games. You can download it for free and try it for 3 days. If you like it, you can subscribe to it and enjoy its full features. Don't let network issues ruin your gaming fun. Try GearUP Booster today and see the difference.