Fix ARK Survival Evolved Can't Join Private or Friends Server
2023-07-11
One common issue faced by players in ARK: Survival Evolved is the inability to join private or friends servers. This action-adventure open-world survival video game, developed by Studio Wildcard and released in 2017, challenges players to survive amidst prehistoric creatures, natural disasters, and the threats posed by monsters and dinosaurs. While the game offers online multiplayer options to join others, many players often encounter frustrating difficulties in connecting to private or friends servers. Definitely not ideal!
Based on reports from the Steam community, some players are unable to connect to game servers, both public and dedicated servers. This seems to be a significant problem. Well, it has become a widespread issue among PC players of ARK: Survival Evolved and requires a proper solution. Due to various potential factors, such as server-side errors, specific problems are more likely to occur on PC.
Why ARK Survival Evolved Can't Join Private or Friends Server
One of the reasons for this issue is poor network connectivity, as the game servers are distributed widely, and not every player can establish a stable connection. To tackle this problem, players can rely on a powerful and user-friendly network optimization tool like GearUP Booster. It is an incredibly useful network boosting tool that addresses lag spikes, packet loss, and high ping issues. Here are some features of this tool:
Global server nodes for boosting connections

3-day free trial for all new users

Exclusive boosting routes

Simple and intuitive user interface

Affordable pricing with exceptional utility
How to use GearUP Booster?
Step 1: Download GearUP Booster

Step 2: Launch and search Ark: Survival Evolved.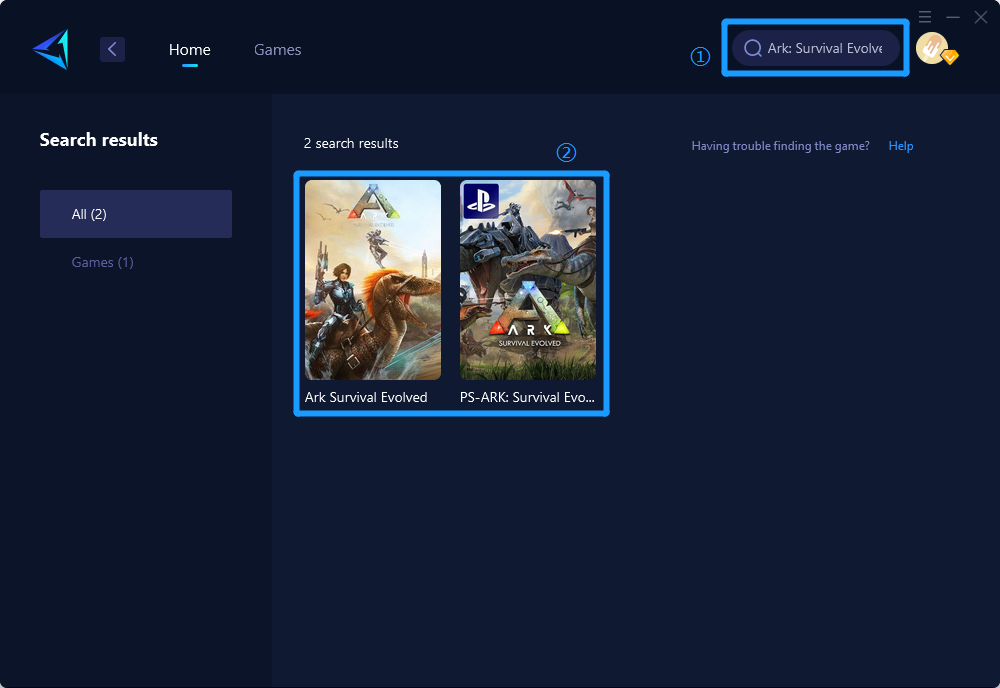 Step 3: Select Game Server and Node.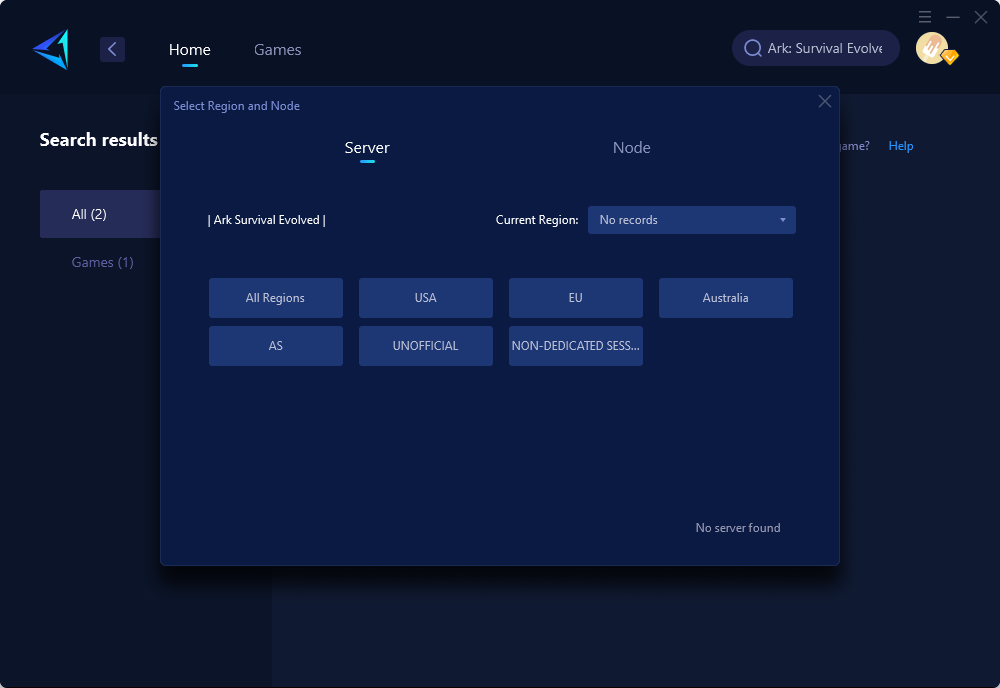 Step 4: Click "Confirm" and GearUP Booster will optimize your network settings.
If you're playing on the console version, you can also consider purchasing our hardware product, HYPEREV. It's a simple-to-use tool that boost all console games with just a quick connection.
Some other Methods to Resolve the Issue
Check Server Status

Check your Internet Connection

Power Cycle your Wi-Fi Router

Update Ark: Survival Evolved

Verify and Repair Game Files

Allow Ark Survival Evolved in Windows Firewall

Try Using Public DNS

Use LAN Play Session

Reinstall the Game

Contact Ark: Survival Evolved Support
But these methods require complex settings and operations, whereas GearUP Booster is simple and user-friendly.
In conclusion, the inability to join private or friends servers is a common issue in ARK: Survival Evolved. It can be caused by factors like server-side errors and poor network connectivity. Using tools like GearUP Booster and following the mentioned methods can help players resolve this problem and enjoy a smoother gaming experience.