Battlefield 2042 Error 15 600P 7A: Quick Fixes
2023-10-10
Error 15 600P 7A in Battlefield 2042 is a common problem encountered by players which typically indicates a connectivity issue while playing the game. This error is often compared with Battlefield error code 15 1305p because of its similar network connection problem.
Fixing Battlefield 2042's Error 15 600P 7A with GearUP Booster
In view of the connection issue represented by the infamous "Error 15 600P 7A" in Battlefield 2042, GearUP Booster comes as the hack to crack. This game optimizer service is specifically tailored to troubleshoot such connectivity glitches, making it an excellent solution for the Battlefield error code. GearUP Booster stands tall among its kind due to its ability to reduce latency, prevent packet loss, and stabilize network connection for gamers, something that directly tackles the connectivity error that Battlefield 2042 players regularly face.
One of the key benefits of GearUP Booster is its compatibility with over a thousand games and all gaming platforms. So whether you are a Battlefield 2042 fan or love another game, GearUP Booster has you covered on all fronts. Moreover, its user-friendly interface makes it easy for every gamer, regardless of their tech-savviness, to use this game optimizer service.
But that's not all; GearUP Booster has in its arsenal the exclusive Adaptive Intelligent Routing technology. This unique innovation helps to reduce packet loss, which is often the culprit behind most gaming connectivity issues.
Step1. Click the button below to download GearUP Booster.


Step2. Search for Battlefield 2042.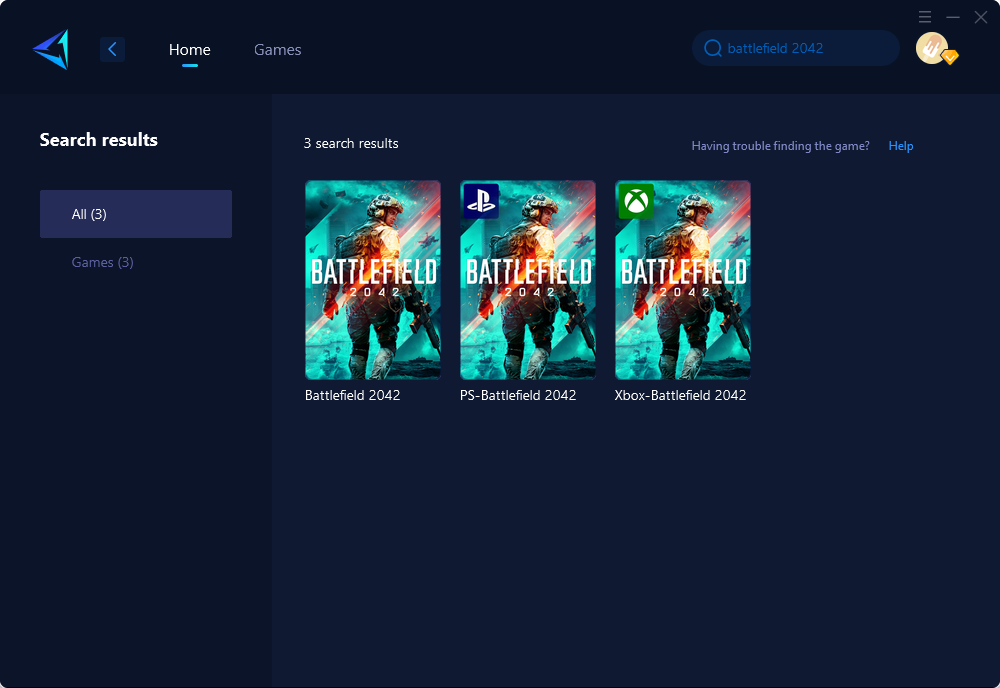 Step3. Select the server and node.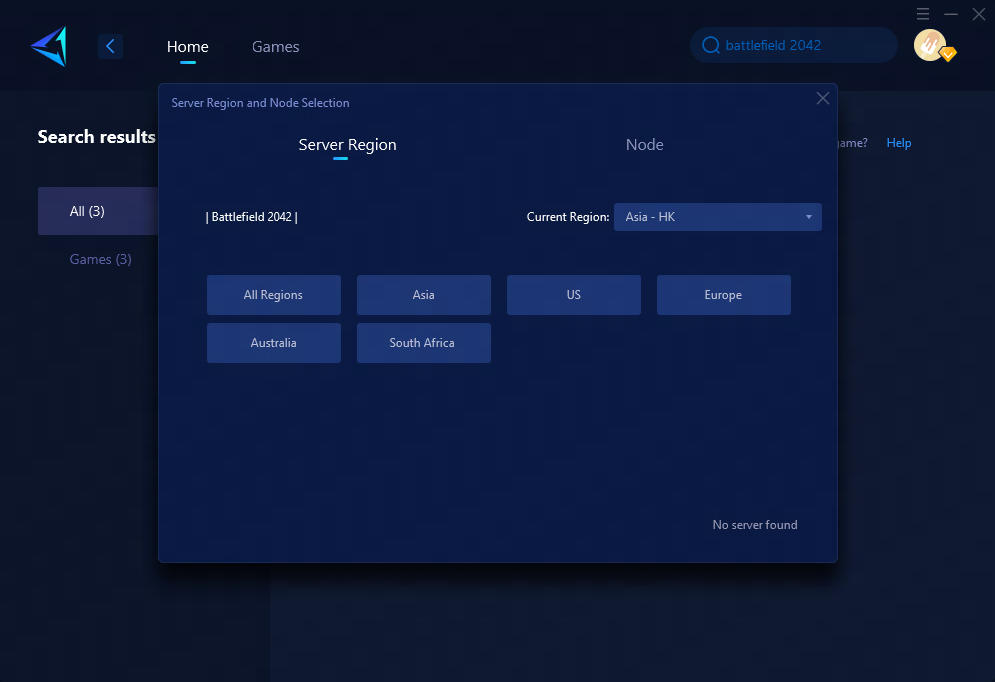 Step4. Click confirm, and GearUP will automatically optimize your network.
If you're a console gamer who prefers not to rely on a PC for enhancing your gaming experience, you might want to explore HYPEREV. It's a hardware solution for network optimization offered by GearUP. By connecting it between your router and console with an ethernet cable, you can enjoy stable and efficient acceleration that can be easily controlled through a mobile app. The greatest advantage lies in its capability to provide the same level of acceleration as a PC booster, giving players an alternative choice. You can now find it available for purchase on Amazon or AliExpress.
Other Methods For Error 15 600P 7A
1. Update your Network Drivers
To enhance the performance of your network connection and ensure compatibility with the latest upgrades, updating your network drivers is crucial. Follow these steps to update your network driver:

Open the Start Menu.
Type "devmgmt.msc" and press Enter.
Find and expand the "Network adapters" category.
Right-click on the network adapter that requires updating.
Select "Update driver" from the context menu.
Choose the option to automatically search for drivers and wait for the update process to complete.
Once the update is finished, restart your PC and launch Battlefield 2042 to check if the crashes have been resolved.
2. Disable Windows Firewall
To disable real-time protection on Windows Security, follow these steps:

Open Windows Settings by clicking on the gear icon in the Start menu.
Click on "Update & Security".
Select "Windows Security" from the left-hand menu.
Click on "Virus and Threat Protection".
Scroll down and click on "Manage Settings".
Toggle the switch to turn off the "Real-time protection" feature.
If prompted to confirm your choice, click "Yes".
Close the Windows Security app.
Note: Disabling threat protection exposes your device to potential malware and attacks. Temporarily disable your firewall and remember to re-enable it as soon as possible.
3. Give admin privileges to Battlefield's .exe file
To resolve issues with access and permissions, as well as errors like Battlefield 2042 error code 15 600P 7a, you can try running Battlefield 2042 as an administrator. Here's what you need to do:

Open Steam and find Battlefield 2042 in your game library.
Right-click on the game and select "Properties".
Click on the "Local Files" tab, then click "Browse Local Files".
Locate the "Battlefield 2042.exe" file in the game folder.
Right-click on the file and select "Properties".
Go to the "Compatibility" tab.
Check the box next to "Run this program as an administrator" under the "Settings" section.
Click "Apply" and then "OK".
Close the Properties window and relaunch the game.
4. Verify Your Game Files
To address the issue, follow these steps to check and replace missing or corrupted files in Battlefield 2042:

On Steam: 1. Open the Steam Library. 2. Right-click on Battlefield 2042 and select "Properties". 3. Click on the "Local Files" tab. 4. Click on "Verify integrity of game files".
On EA: 1. Open the EA App and go to "My Collection". 2. Click on the three dots icon next to Battlefield 2042. 3. Select "Repair".
Conclusion
In summary, this article discusses the popular first-person shooter game Battlefield 2042 and the prevalent error code encountered during gameplay, known as "Error 15 600P 7A." This error which denotes a connectivity problem is addressed using a game optimizer service, GearUP Booster. GearUP is compatible with numerous games and platforms and possesses Adaptive Intelligent Routing technology to decrease packet loss and improve the gaming experience. This article also provides additional methods to rectify the error including updating network drivers, disabling Windows firewall, offering admin privileges to the game's .exe file, and verifying game files.