Exoprimal Sever Error Mr_ 0020002000 - How to Fix It on PS5 and Xbox
2023-08-15
Exoprimal is an exciting third-person shooter game developed by Capcom, where players are immersed in a world plagued by the mysterious "Vortex" phenomenon, leading to a dinosaur outbreak. However, many PS5 and Xbox players have encountered a frustrating issue known as Sever Error with the error code Mr_ 0020002000.
The Sever Error Mr_ 0020002000 can manifest in two ways:

Connection to the server has been lost - Mr_ 0020002000-0051-0016-0000-00a.

Failed to create a buddy session. If you would like to try again, please return to the titled screen and start the game again - MR_000100030001-009f-001e-0000-0667.
Some Methods to You Can Try to Fix Sever Error Mr_ 0020002000
While Capcom has not provided specific solutions for these errors, here are some recommended methods to try:

Check your internet connection: Since Exoprimal is an online multiplayer game, a stable internet connection is necessary. Ensure you have a fast and reliable internet connection. You can check your internet speed and contact your service provider to upgrade your plan if needed.

Use a wired connection: If Wi-Fi or wireless connections are causing connection issues, consider switching to a wired connection. This will provide a more stable internet speed and eliminate server errors during matchmaking.

Verify server status: Server-related issues can be a common cause of the Exoprimal Sever Error Mr_ 0020002000. As an online game, the developers might occasionally shut down servers for maintenance. Check Exoprimal's official Twitter page or their website for more information on server status.

Consider using a VPN (not recommended): Sometimes, using a VPN while playing multiplayer games like Exoprimal can resolve server errors. If you encounter the Mr_0020002000 server error for the first time, consider using a reliable VPN specifically designed for gaming.

Update network adapters: Outdated network adapters can also contribute to server-related problems in online gaming. Before starting the game, ensure you have the latest updates for your network adapters.
Ultimate Way to Solve Exoprimal Sever Error Mr_ 0020002000
However, these methods can be cumbersome to implement. Luckily, there's a simple and convenient solution that meets all the requirements mentioned above: the game router HYPEREV. Designed specifically for console gaming, this hardware product only requires a connection between your modem and gaming device, allowing you to boost your gameplay with a single tap through the accompanying app. The HYPEREV game router utilizes the advanced boosting technology of GearUP Booster, which boasts a global network of nodes and intelligent routing specifically optimized for Exoprimal.
In addition to addressing the server error issue, the HYPEREV game router offers numerous advantages:

Convenient connectivity: The product comes with an included Ethernet cable for easy device connection.

Built-in Wi-Fi functionality: It can serve as a secondary router, providing wireless connectivity.

Flexible acceleration options: The acceleration feature is available through a subscription-based payment model, allowing you to choose the desired duration.

Compact and portable: The device is small in size and easy to carry, ensuring it doesn't take up much space.

User-friendly: No complex configurations are required, making it simple and easy to use.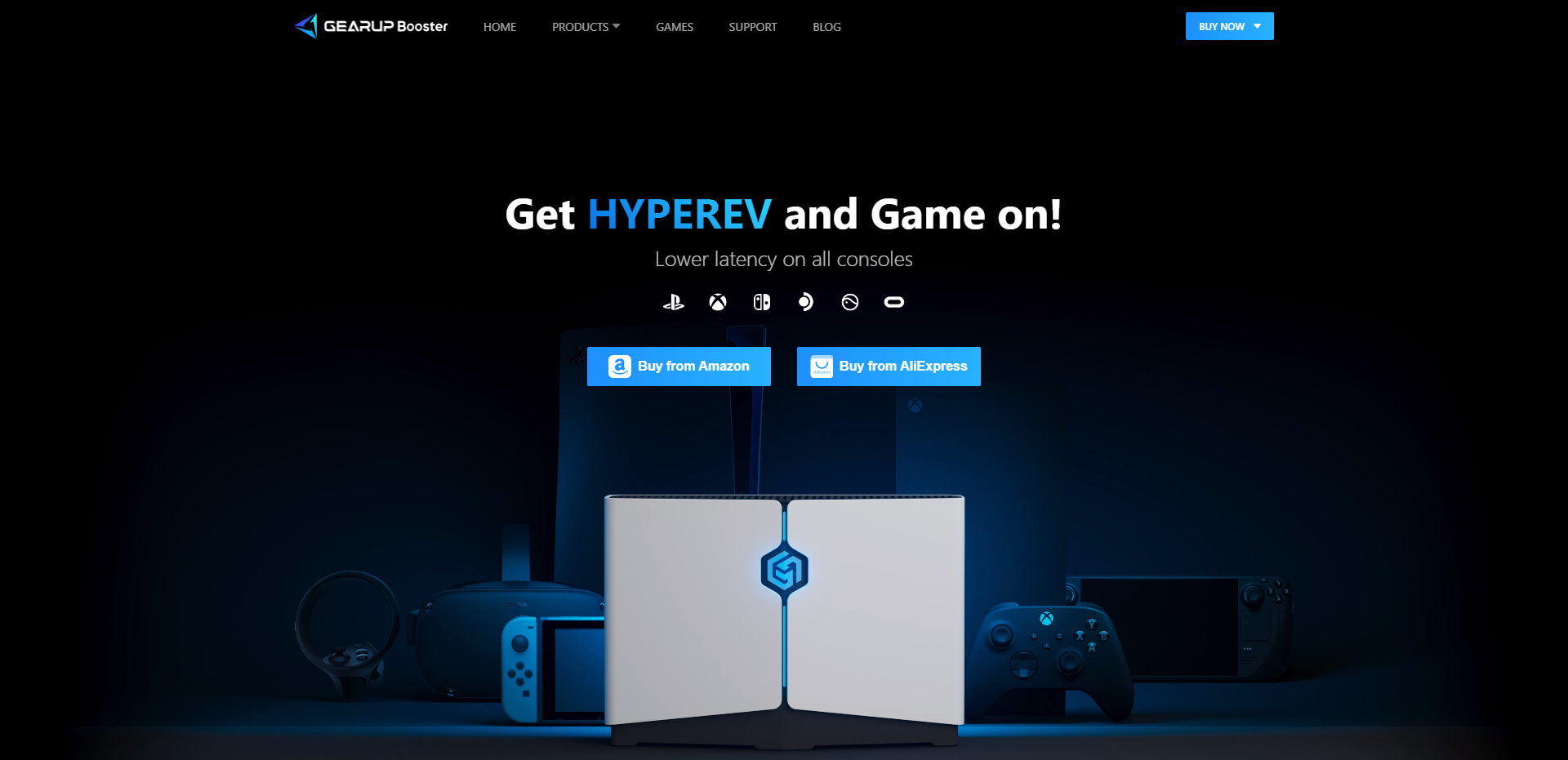 In summary, while there are several methods to address the Exoprimal Sever Error Mr_ 0020002000, the HYPEREV game router offers a hassle-free and effective solution. With its dedicated Exoprimal acceleration capabilities, convenient features, and positive feedback from many players, it presents an excellent option for enhancing your gaming experience.
Remember, with the HYPEREV game router, you can overcome Sever Error Mr_ 0020002000 on your PS5 or Xbox and enjoy uninterrupted gameplay in Exoprimal.