Easy Fixes For Baldur's Gate 3 Launch Issues
2023-10-12
Baldur's Gate 3 is a content-rich, party-based Role Playing Game (RPG) embedded in the universe of Dungeons & Dragons, where player's choices shape a story of fellowship, betrayal, survival, and the lure of ultimate power. However, players may encounter issues like the game failing to launch which could potentially hinder the immersive gameplay experience.
Baldur's Gate 3 may not be launching due to a possible bug interfering with the game's functionality, or because your system might not meet the necessary requirements to run it effectively. Some of the most common issues include PC-related problems, which could prevent the game from launching.
Using GearUP Booster to Fix Baldur's Gate 3 Launch Failures
In recognition of the issues faced by many users in launching Baldur's Gate 3, the use of specific game network optimization tools, such as GearUP Booster, can come as an effective solution. GearUP Booster, a highly versatile game accelerator, works by optimizing your network settings and prioritizing your bandwidth for gaming, thereby ensuring smooth and fast game launching.
Using GearUP Booster, the typical launch failures that plague Baldur's Gate 3 could be a thing of the past. The accelerator supports over a thousand games and is compatible with all gaming platforms. It prides itself on a user-friendly interface that makes it easy even for first-time users.
GearUP Booster is driven by an Adaptive Intelligent Routing technology, which is designed to minimize packet loss. By utilizing this technology, game-related data transfers across the internet more smoothly, enhancing overall game responsiveness and reducing latency that could result in the slow launching of Baldur's Gate 3.
Step 1: Download GearUP Booster

Step 2: Search Baldur's Gate 3.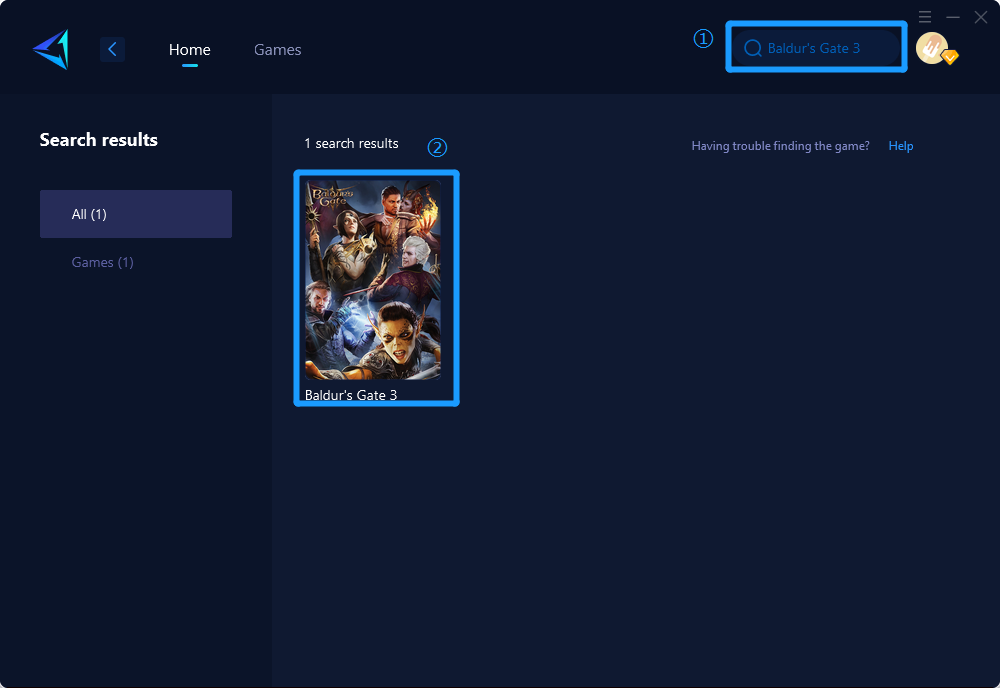 Step 3: Select Server and Node.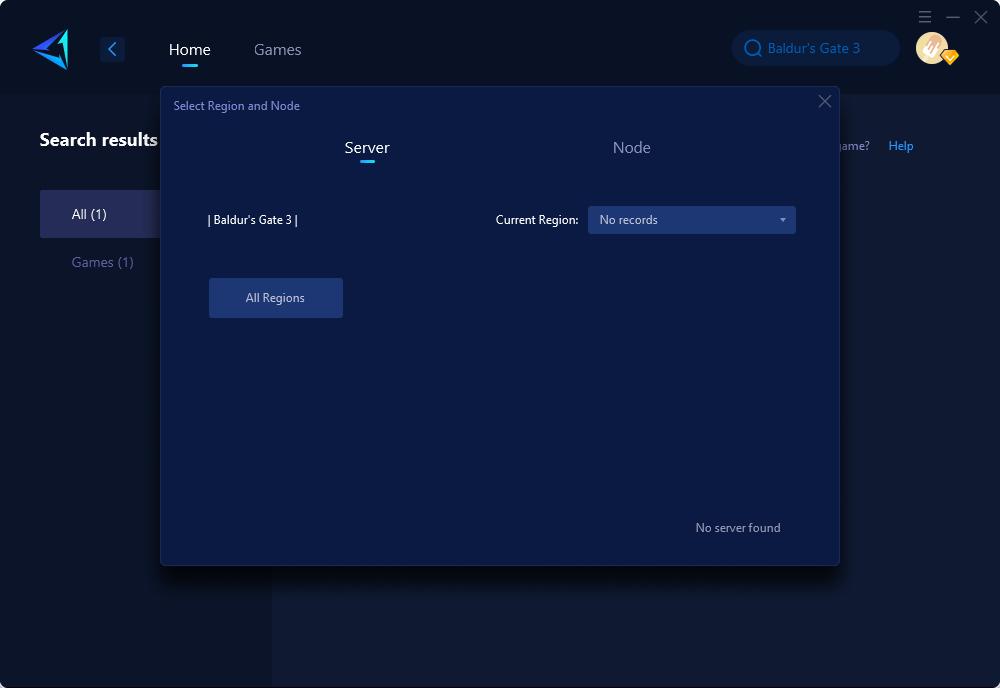 Step 4: Click "Confirm" , obtain the best network connectivity immediately.
Experience the enhanced performance of Baldur's Gate 3 on your system using GearUP Booster. It's worth mentioning that GearUP Booster offers a free three-day trial, allowing you to test the software firsthand and witness how it can resolve the frequent launch issues associated with Baldur's Gate 3.
Other methods
Update the GPU driver

Upgrading your graphics driver can often resolve the issue of Baldur's Gate 3 not launching. Outdated GPU drivers may not properly sync with other drivers or processes, causing more harm than good. Newer graphics drivers are usually optimized for the latest game releases, so upgrading can significantly improve performance.
To upgrade your graphics driver, follow these steps:

Open the Windows Search Box and type "Device Manager", then press Enter.
Expand the "Display adapters" category.
Right-click on the GPU driver and select "Update driver".
Choose the option to search automatically for drivers.
Complete the process and restart your PC.

If you previously did not experience the issue before updating your GPU driver, you can consider rolling back to a more stable version. This can be helpful if the latest driver does not provide the necessary optimizations for the game.
Run as an administrator

Running Baldur's Gate 3 with administrator privileges can give the game better control over your system and potentially improve its performance. To do this, follow these steps:

Open File Explorer and navigate to the installation folder of Baldur's Gate 3.
Right-click on the 'bg3.exe' file and select 'Properties'.
Go to the 'Compatibility' tab.
Check the box that says 'Run this program as an administrator'.
Click on 'Apply' and then 'OK'.
​
After making these changes, try launching Baldur's Gate 3 again and see if it runs successfully on your PC.
Clear cache

To troubleshoot the issue where Baldur's Gate 3 fails to launch on Steam, try clearing the game's cache. This is a practical solution that often resolves the problem.
Here are the steps to follow:

Launch Steam.
Go to the Settings.
Navigate to the Downloads tab and click on "Clear Download Cache."
Wait a few seconds for the process to complete, then relaunch Steam.
​
After clearing the cache, attempt to open Baldur's Gate 3 and check if the issue has been resolved.
Conclusion
This article discusses the common issues that players may encounter while launching the game Baldur's Gate 3, such as bugs and system requirements. To alleviate these issues, the article recommends using the GearUP Booster, a game booster to optimize network settings and prioritize bandwidth for smooth and quick game launching. The article also covers alternative ways to solve launch failures, such as updating the GPU driver, running the game as an administrator, and clearing the game cache.