Best Fortnite PC Settings & Improve Game Performance
2023-11-03
In Fortnite, FPS (frames per second) plays a crucial role and can directly impact your success in the game. Hardware and settings are the key factors that influence FPS. So, what are the best PC settings for Fortnite? Let's explore this article where we provide analysis and recommendations for different players.
Fortnite Official PC Requirements
Before diving into the recommended settings, let's first understand the official PC requirements suggested by Fortnite:

Minimum System Requirements:

Graphics Card: Intel HD 4000 or AMD equivalent on PC, Intel Iris Pro 5200 or equivalent on Mac

Processor: Core i3-3225 3.3 GHz

Memory: 4GB RAM

Operating System: Windows 7/8/10 (64-bit) or Mac OS Mojave 10.14.6
Recommended System Requirements:

Graphics Card: NVIDIA GTX 960, AMD R9 280, or equivalent DX11 GPU

Video Memory: 2 GB VRAM

Processor: Core i5-7300U 3.5 GHz

Memory: 8 GB RAM

Operating System: Windows 10 (64-bit)
Epic Quality Preset Specifications:

Graphics Card: NVIDIA GTX 1080 or equivalent

Video Memory: 4 GB VRAM or higher

Processor: Intel Core i7-8700, AMD Ryzen 7 3700x, or equivalent

Memory: 16 GB RAM or higher

Operating System: Windows 10 (64-bit)
Best PC Setting For Fortnite
Now let's move on to the recommended PC settings for Fortnite.
Firstly, for low-end hardware:

Display:
Window Mode: Fullscreen

Resolution: e.g.,1920 x1080 (should match your monitor's native display resolution)

Frame Rate Limit: Unlimited
Graphics Quality:
3D Resolution:100%

View Distance:Epic

Shadows : Off

Anti-Aliasing : Off

Textures : Low

Effects : Low

Post-processing : Low
The only setting you should keep on High or Epic is View Distance since spotting players, builds, and loot at a distance is crucial in the game.
If your PC struggles with View Distance set to Epic, consider lowering it.
Advanced Graphics:
V-Sync : Off

Motion Blur : Off

Rendering Mode : DirectX11

Nvidia Reflex Low Latency : On + Boost
Do not enable Ray Tracing as it can significantly impact performance.
For high-end hardware:
Display:
Same as low-end hardware settings
Graphics Quality:
Same as low-end hardware settings except for:

Anti-Aliasing : Medium

Textures : Medium

Post-processing : Medium
Feel free to experiment with higher settings if your system can handle them.
Advanced Graphics:
Same as low-end hardware settings

Why Does Fortnite Experience Lag?
Internet connection issues: Unstable or slow internet connection, as well as network latency, can cause game delays.

Server load: High server loads due to a large number of players entering the game simultaneously can result in game delays.

Insufficient hardware requirements: If your computer or gaming console has low hardware specifications, it may not be able to run Fortnite smoothly, leading to game delays.
Fix Fortnite Network Lag with GearUP Booster
Apart from hardware settings, network issues can also contribute to lag and packet loss in Fortnite. However, network problems are often complex and challenging to detect and resolve for non-professionals. If you're struggling with these issues, there's a convenient automated solution available called GearUP Booster. It's specialized software designed to optimize game network traffic. Unlike traditional VPN services, GearUP Booster prioritizes game traffic at the highest level to ensure stable data transmission.
GearUP Booster incorporates advanced technologies such as adaptive intelligent routing and dual-channel data transmission capabilities. With a global network of nodes based on player server matching requirements, it finds the optimal network path while minimizing packet loss and fluctuations in ping during gameplay.
This tool requires no specialized knowledge—simply make simple selections to complete the network optimization process.
Advantages of GearUP Booster:

Guaranteed data transmission security.

Free trial period of three days.

Compatible with thousands of games.

Dedicated professional support team.

Significantly optimizes Fortnite's networking performance.
Step 1: Download GearUP Booster

Step 2: Search for Fortnite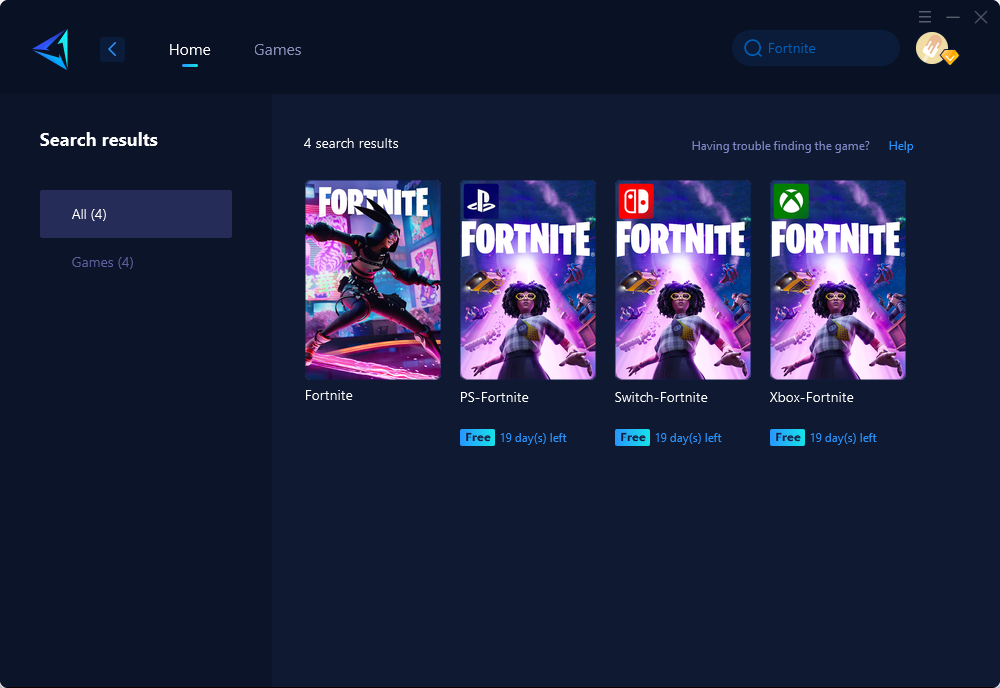 Step 3: Choose the desired server and node for optimizing your network connection.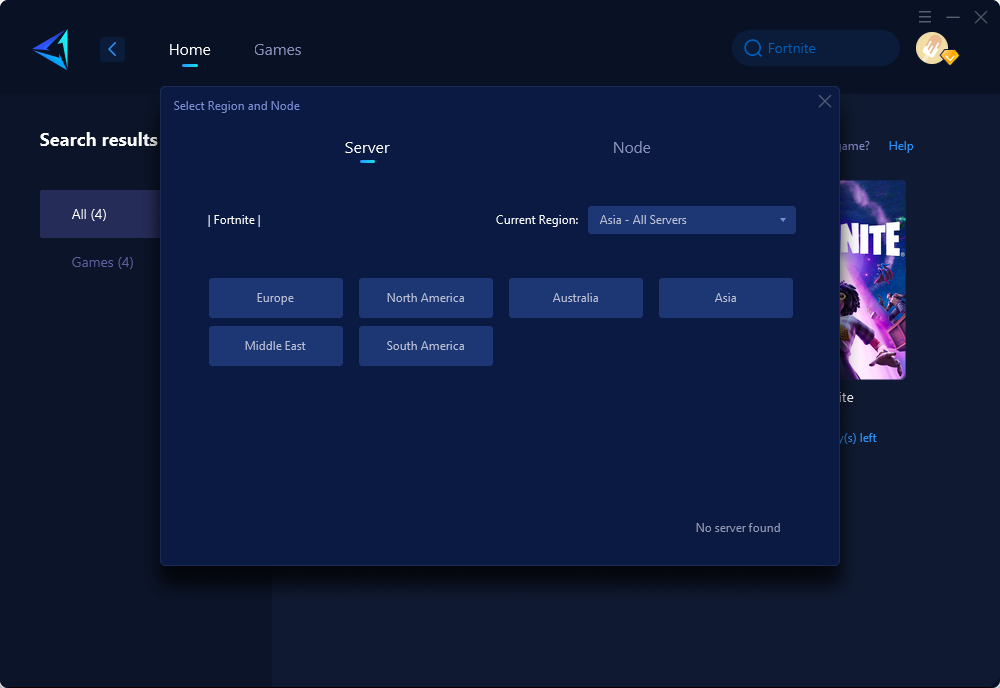 Step 4: Remember Click "Confirm" first, and then launch your game.
In conclusion, Configuring the optimal PC settings for Fortnite is vital to achieve smooth gameplay with sustained FPS rates. By following our recommendations based on your hardware specifications—be it low-end or high-end—and optimizing network performance using tools like GearUP Booster when facing latency issues,
you can significantly enhance your overall gaming experience in Fortnite while securing an advantage over opponents.