[Fixed]Apex Legends Problem Processing Game Logic Error
2023-10-08
Apex Legends is a free-to-play Hero Shooter game by Respawn Entertainment, recognized for its ever-growing list of legendary characters with potent abilities. Known for its strategic squad play and innovative gameplay, it represents the next evolution of Hero Shooter and Battle Royale genres.
Table of Contents
Introducing the Table of Contents, we will be discussing the prevalent issues encountered while playing Apex Legends. Our focal point is the 'Problem Processing Game Logic' error that players often encounter. Various recent updates have influenced the frequency and impact of this error. We also provide a comprehensive guide with several solutions to fix this perplexing error and some crucial preventive measures to stop it from reoccurring.
Improve Your Apex Legends Gaming Experience with GearUP Booster
With the advent of GearUP Booster, a game booster and ping optimizer, these concerns and errors can be addressed effectively. GearUP Booster ensures a smooth gaming experience by reducing latency, preventing packet loss, and stabilizing the network connection for Apex Legends players. It operates by optimizing your network settings and prioritizing bandwidth to ascertain quick downloads and updates. This means you can now fight battles and conquer arenas in Apex Legends without worrying about game lags or disconnections.
Among the many features of GearUP Booster, it supports over a thousand games and is compatible across all gaming platforms. The user-friendly interface ensures even beginners can utilize it without difficulty. Plus, it boasts of Adaptive Intelligent Routing technology, an exclusive feature that contributes significantly to reducing packet loss and improving gaming performance.
Implemented is as simple as one-two-three! Here is how you can speed up your game with GearUP Booster:
Step 1: Download GearUP Booster

Step 2: Search Apex Legends.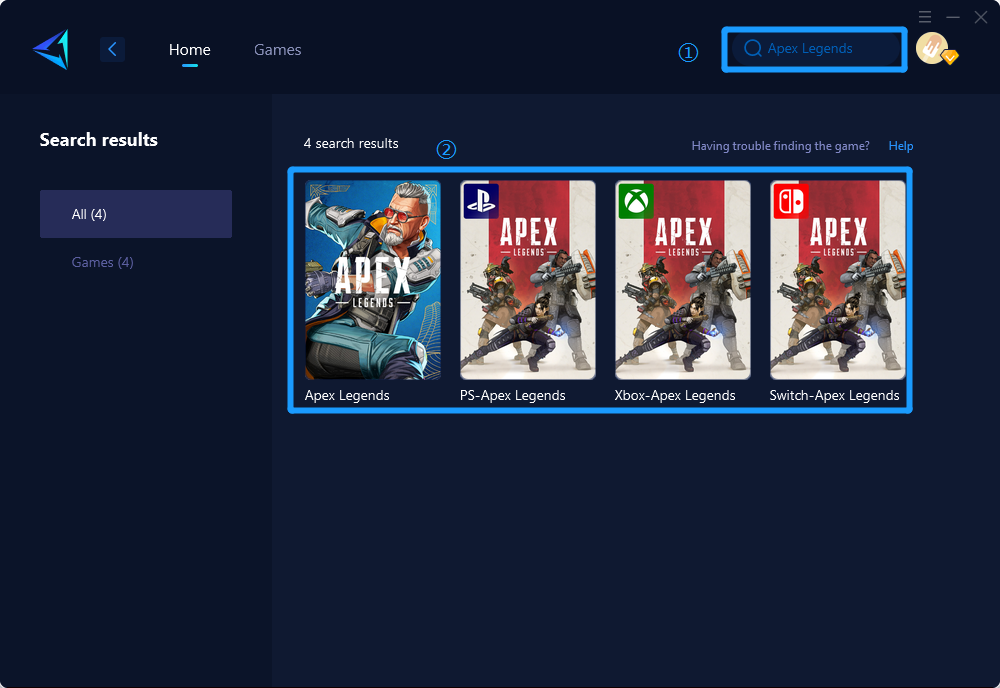 Step 3: Select Game Server and Node.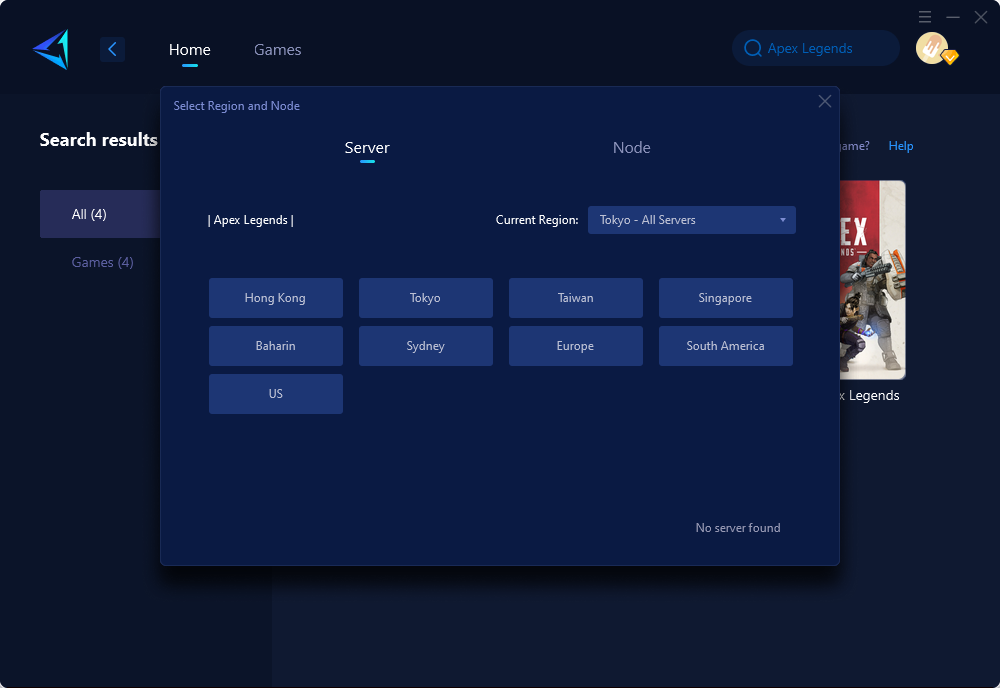 Step 4: Click "Confirm" , GearUP Booster will optimize the network settings.
In case you are skeptical about the effectiveness of GearUP Booster, don't worry! It offers a free three-day trial, which allows you to test its features and see the noticeable difference in your gaming experience.
Other methods
1. Update the Game
If you are experiencing issues with your automatic update tool or it is not functioning correctly, it is possible that you have missed the latest version. This can lead to encountering the "Apex Legends problem processing game logic error." However, you can easily resolve this issue by re-enabling automatic updates or manually updating the game. Here are the steps to follow:
Open the Origin client on your PC.
Go to "My Game Library."
Right-click on Apex Legends.
Select "Update Game."
2. Verify Game Files
If you encounter Apex Legends problem processing game logic errors due to corrupted, missing, or faulty game files, there is a solution available. Most launchers have repair tools specifically designed to tackle this issue.
Here's how you can proceed:
Launch the game launcher.
Look for the option "Repair Game."
In the Origin client, right-click on the Apex Legends game.
If you are using Steam, simply right-click on Apex Legends and select properties.
Navigate to the Installed Files tab.
Locate and click on the option to verify the integrity of game files.
For more detailed instructions on how to verify game files, we have an article dedicated to this topic that you can refer to.
3. Update Graphics Drivers
Graphics drivers are frequently the cause of game errors, including crashes, performance issues, and even the Apex Legends problem processing game logic error. However, updating these drivers can quickly resolve the problem. Using an automatic driver update tool like Outbyte Driver Updater allows you to easily keep all of your drivers up to date.
To update your graphics driver, follow these steps:
Open Device Manager .
Expand the "Display adapters" section.
Right-click on your graphics card and select "Update driver".
4. Disable Background Applications
Background applications can use up your system resources and may cause conflicts and other issues with the game.
To address this:
Press Ctrl + Shift + Esc to open the Task Manager.
Close any non-essential tasks or applications that are running.
5. Reinstall the Game
This can be considered as a final option, and I advise against it unless you have exhausted all other alternatives mentioned above. It is time-consuming and not my preferred method. However, if you choose to proceed with this option, attempt to relocate Apex Legends to an SSD or a different available disk.
Remove Apex Legends from the Origin client by uninstalling it.
Proceed to download and install the game once again.
Conclusion
This article provides a comprehensive guide to improving the gaming experience on Apex Legends, a popular free-to-play Hero Shooter game. It highlights a prevalent issue, the 'Problem Processing Game Logic' error, often encountered by players. It discusses the role of recent updates in the occurrence of this error and furnishes a guide with six solutions to rectify it. Among the solutions, the use of GearUP Booster, a game booster, and ping optimizer, ensures a smooth gaming experience by reducing latency, preventing packet loss, and stabilizing the network connection. In addition to troubleshooting, this article also recommends preventive measures, such as updating the game and graphics drivers, verifying game files, disabling background applications, and, as a last resort, reinstalling the game.