Apex Legends Network Error Codes – Troubleshooting Guide
2023-10-13
Apex Legends may display different error codes when experiencing network issues. These error codes indicate specific problems and can help players identify and troubleshoot connectivity issues.
Common Apex Legends Error Codes and Solutions
Error code: net
Code: net occurs when the EA server stops responding during gameplay. While there are different methods to attempt a fix, if you continue to receive this notification, it may require waiting for EA to resolve the issue. Here are some methods you can try:
Restart your router.

Use an Ethernet connection.

Reboot your computer.
Error code: leaf

Code: leaf occurs when the EA server fails to respond, preventing you from connecting to the match. It means that the match has been created in the backend, servers are communicating, but there is no response from a new server. Similar to code: net, you can try different methods to resolve this issue. However, it may still require waiting for EA to fix it. Here are some methods you can try:
Restart your router.

Use an Ethernet connection.

Reboot your computer.
Error code: shoe
Restart your router and reinstall the game.

On PC, open Apex Legends and navigate to "Settings." Under the "Video" tab, scroll down to "Advanced" and change the "Texture Streaming Budget" to "None."
Utilize GearUP Booster for Uncertain Apex Legends Network Issues

If you're unsure about the underlying cause of your network issues, you can try using GearUP Booster. This tool offers the following features to enhance connectivity and improve network stability:
Get a 3-day free trial for new users.

Support for thousands of games.

Reduce Apex Legends latency effectively.

Affordable subscription-based pricing.

Global network coverage in hundreds of countries and regions.
How to use GearUP Booster?
Step 1: Download GearUP Booster

Step 2: Search Apex Legends.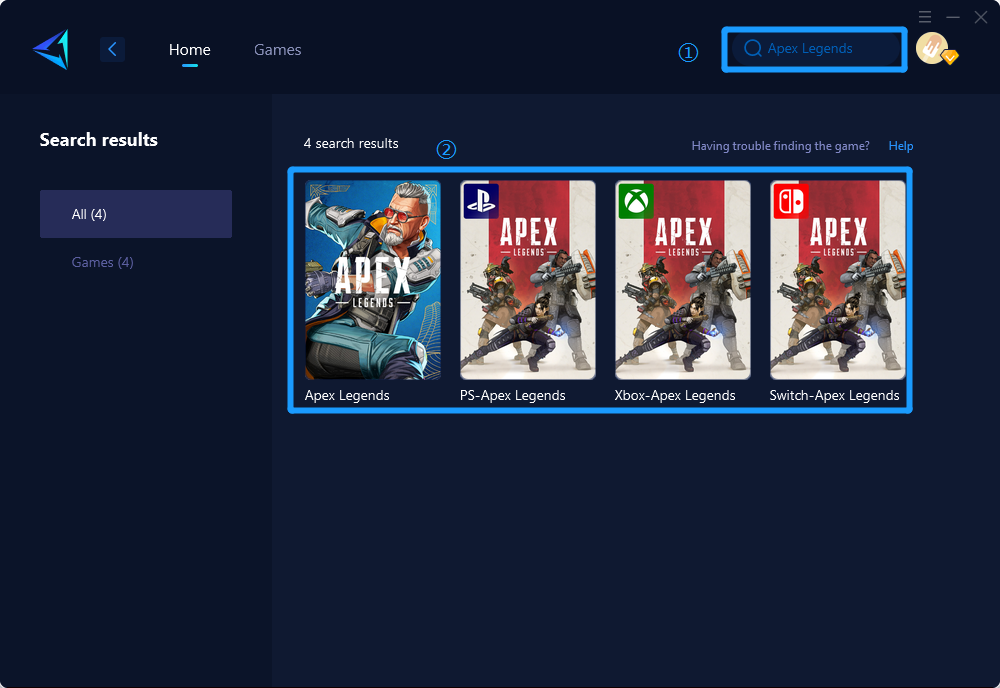 Step 3: Select Game Server and Node.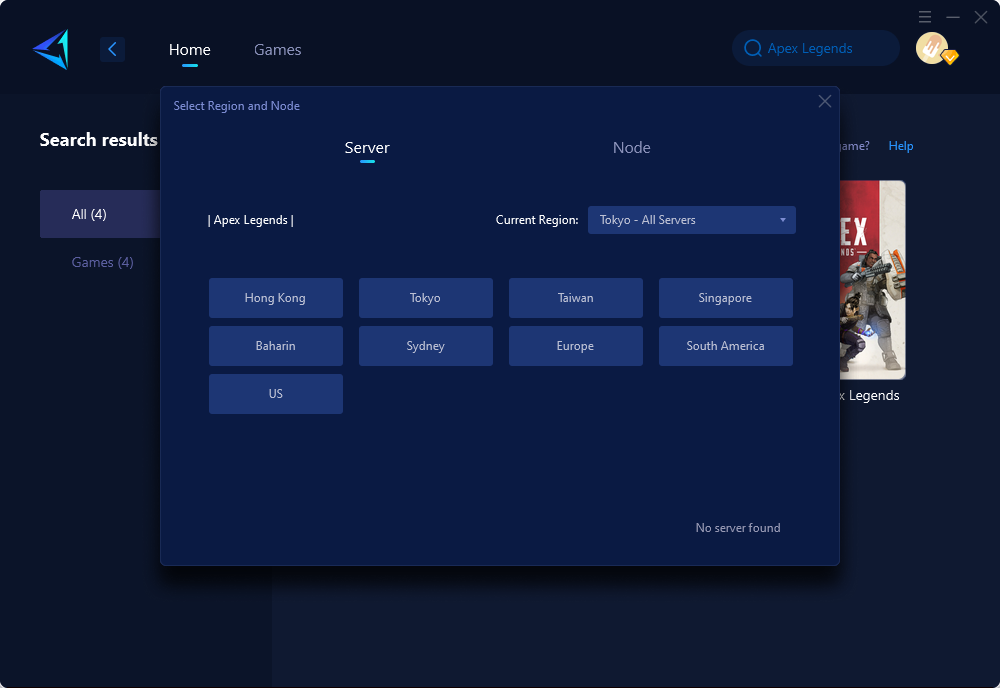 Step 4: Click "Confirm" , GearUP Booster will optimize the network settings.
Conclusion

In conclusion, Apex Legends network error codes can be frustrating, but understanding their causes and utilizing the appropriate solutions can help players overcome these issues. Remember to troubleshoot using the provided methods and consider using GearUP Booster for improved network performance. Enjoy a seamless gaming experience in Apex Legends!